Koh Chang's Stunning East Coast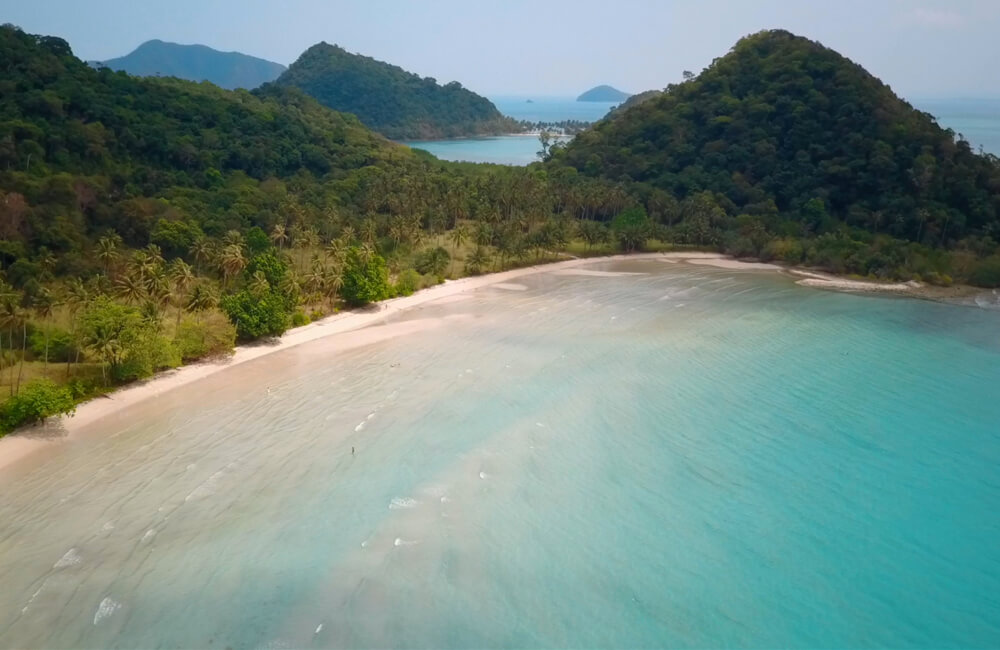 Almost all visitors to Koh Chang stay along the beaches on the West Coast of the island, but the East Side is one of the most beautiful places in Thailand
Almost all visitors to Koh Chang stay along the beaches on the West Coast of the island, but the East Side is one of the most beautiful places in Thailand – seriously.
Most of the people who make it there only drive over for the day, so if you actually stay over there, you tend to have most places to yourself in the mornings and evenings. Even in the middle of the day though, there's almost nobody around. Visiting the area around Salakphet and Salakhok in the Southeast is one of the best things to do in Koh Chang. There are multiple waterfalls, fun roads to drive, jungle trekking, kayaking to deserted islands, empty beaches, nice fishing villages, and huge mangrove forests to explore.
This area is the Thailand of old, with no 7-elevens, plenty of friendly locals, and small roads winding past farms and coconut groves. And it's inexpensive, or at least it can be. There are plenty of budget rooms available, as well as much nicer resorts. Food is the same, with plenty of small, cheap shops, and some very nice and more pricey seafood restaurants. The two beaches in the video are Wai Chaek and Long Beach.
ความสวยงามของธรรมชาติ อีกฝั่งนึงของเกาะช้าง