10 unseen Thailand destinations to visit before they're too popular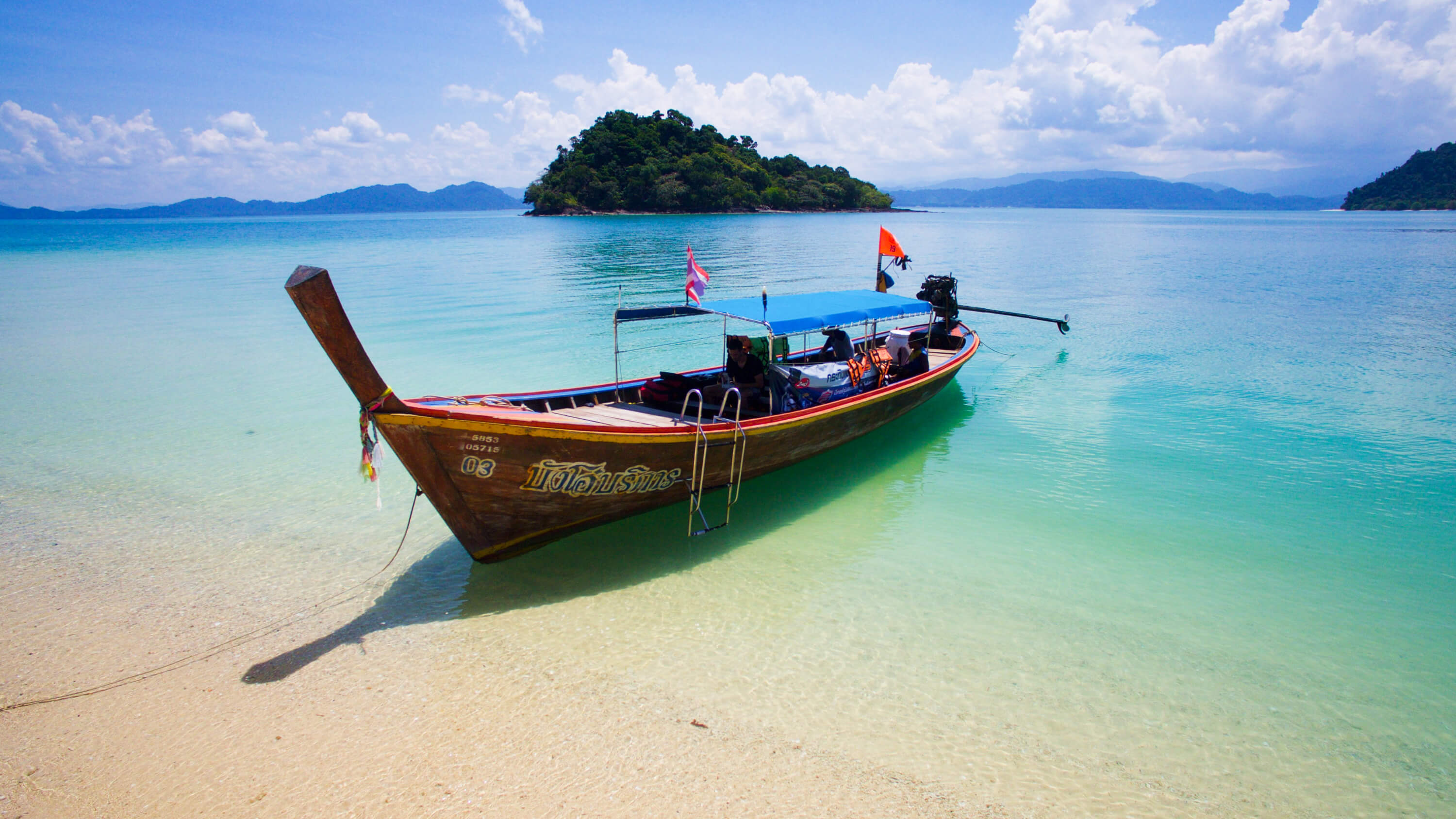 A lot of destinations in Thailand have become so popular that they're pretty much always crowded. But there are plenty more off the beaten path places that almost nobody goes to, and they're absolutely worth it. Actually, we shouldn't say "nobody", since these spots are all somewhat popular with Thai tourists.
We love these types of places because while they can get crowded on weekends, during the week you often get them all to yourself. Each of these places is somewhere we've visited and loved, and a big part of that appeal was the thought that we had discovered a secret that most others don't know about. If your travels take you near any of these secret Thailand destinations, you should definitely stop by.
Pro tip: The absolute best time to visit these destinations is during the week when there is no public holiday. Even better yet, if you can make it on a Tuesday, Wednesday, or Thursday, you can avoid any carry-over weekend crowd.
1. Sunrise over the sea of fog in Phu Chi Fa
Phu Chi Fa is a small mountain on the Thai-Lao border in Chiang Rai Province and it has one of Thailand's most iconic sunrises. Very few foreign tourists make it there, and that's part of the draw. Each morning, the sun rises over a dense sea of fog and creates s beautiful scene. Even when it gets crowded, it's only at sunrise (everyone skips the also-stunning sunsets), and they all leave well before the sunrise is even over or the fog has cleared. Check out our Phu Chi Faguide to plan a perfect visit.
2. Laem Son National Marine Park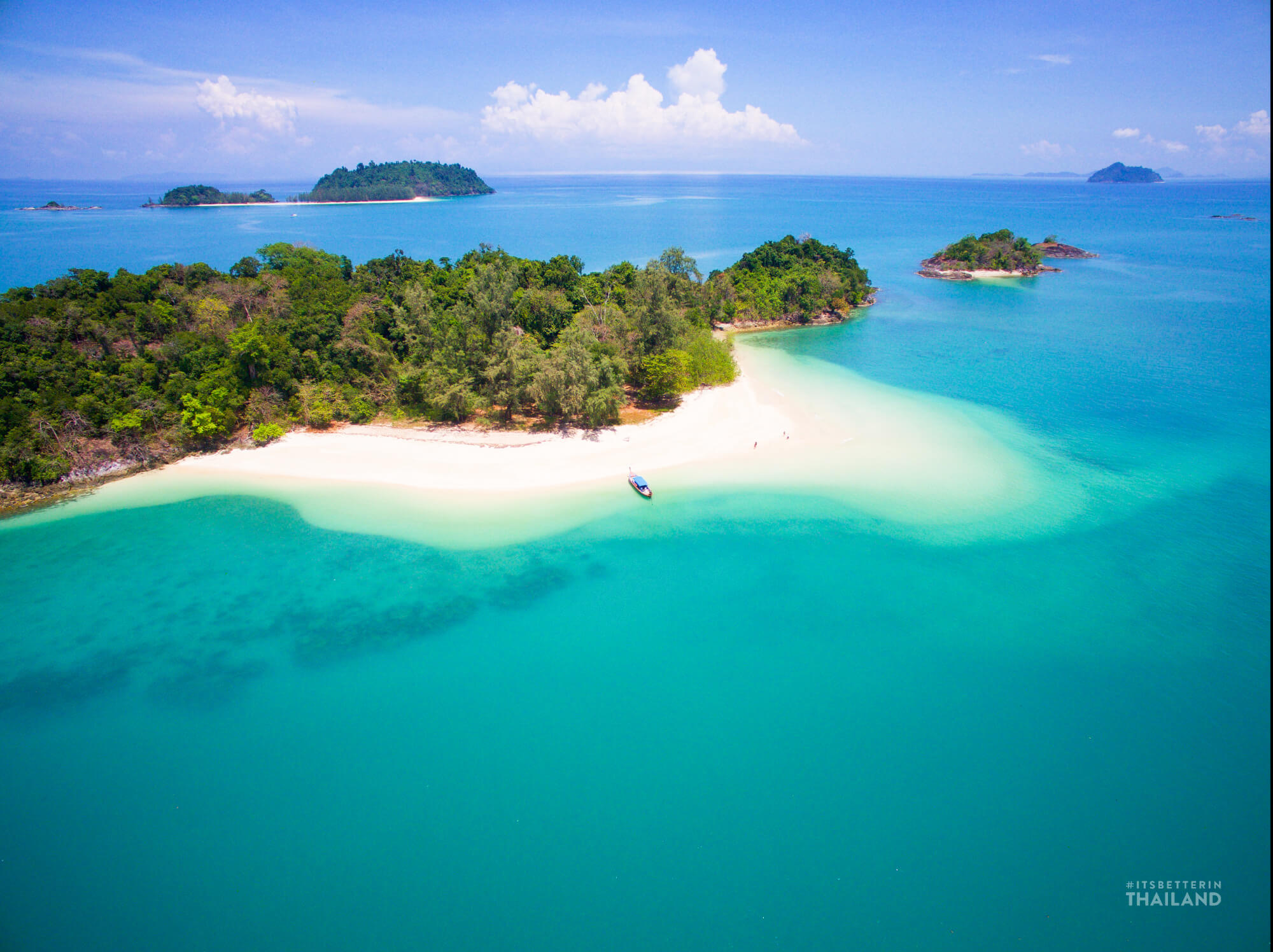 Pretty much every visitor to Thailand hopes to find their perfect beach, but most never do. Sure, you can find somewhere pretty close to perfect, but there's usually a hotel or guesthouse set right behind the beach. To find a beach that is not only beautiful, but also not totally developed and not packed with people is tough, but there still are some. Some of the best are the beaches of the Laem Son National Marine Park in Ranong Province.
Laem Son has a number of stunning islands where you'll be one of just a few people there. When we went we had a few of the beaches we visited completely to ourselves. This is where you can find the white sand, the clear turquoise sea, the lone coconut palm sticking out over the water, and most important of all, no queue of tourists waiting their turn to take a photo.
3. Wild elephant safari at Kuiburi National Park
Kuiburi in Prachuap Khiri Khan Province is truly one of Thailand's best-kept secrets. Elephants are so strongly linked with Thailand and it's understandable that so many people want to experience these amazing creatures. Thankfully, more and more people are staying away from zoos and riding camps and going to elephant sanctuaries instead (though some of these are much less humane than they'd like you to believe). But there's an even better way to see elephants in Thailand, and that's in the place where they belong, out in the wild.
Asian elephants tend to live in thick forests so they usually can't be seen on a safari like their African cousins. Kuiburi's thin forests and grasslands are the exception, and you can almost always see wild elephants here. Promoting tourism that creates value for the conservation of the land that wild elephants need to survive is the single best way you can help protect these incredible animals. Check out our guide to seeing wild elephants in Thailand for all the details.
4. Flight of a million bats in Phitsanulok Province
Every evening, every day of the year, an amazing spectacle happens in a tiny town in Phitsanulok Province. From a cave set in the beautiful limestone cliffs behind the village temple, over a million bats pour out into the night sky. The bats emerge as a twisting and turning ribbon that dances across the evening sky. It's an awesome thing to see, and well worth going to. There are a few other places in Thailand where you can see this, but we think this is the best one. Check out our post on the
bats in Phitsanulok
for everything you need to know to plan a visit.
5. The crazy sandstone formations along the Mekong at Sam Pan Bok
You can see one of nature's sculpture gardens along the Mekong River where it forms the border between Ubon Ratchathani Province and Laos. During the rainy season, the river rises and powerful currents carve out holes and canyons in the soft sandstone. In the dry season when the river level falls, the stone is exposed leaving a strange but beautiful landscape. It's a really unique place and one that doesn't get very many non-Thai visitors. Check out our guide to visiting
Sam Pan Bok – Thailand's Grand Canyon
for when to go and how to visit. This place is a landscape photographer's dream!
6. Tea Plantations in a fascinating Chinese village

Way up at the end of a twisting mountain road at the far north of Mae Hong Son Province lies one of the most interesting villages in Thailand. Ban Rak Thai was settled by ex-Kuomintang soldiers from Yunnan, China after they'd lost the Civil War against Mao's communists. They spent over a decade in Burma planning a reinvasion with CIA help, before being given land by Thailand's king in exchange for their commie-fighting ability. Today, Ban Rak Thai is a cute town that draws mainly Thai tourists to see the morning mist on the small lake and in the rolling hills of tea plantations.
To make this even more worth a visit, just outside the town there's a border crossing where you can pop over into an area of Myanmar under the autonymous control of one of the Shan militias. There's an ethnic minority Tai Yai village that's really fascinating to see. The way history, war, tribalism, conflict, and migration all come together around Ban Rak Thai make it a microcosm of the world that's incredibly interesting, and that's all on top of it being just a beautiful and tranquil place.
7. An alpine lake in Pang Ung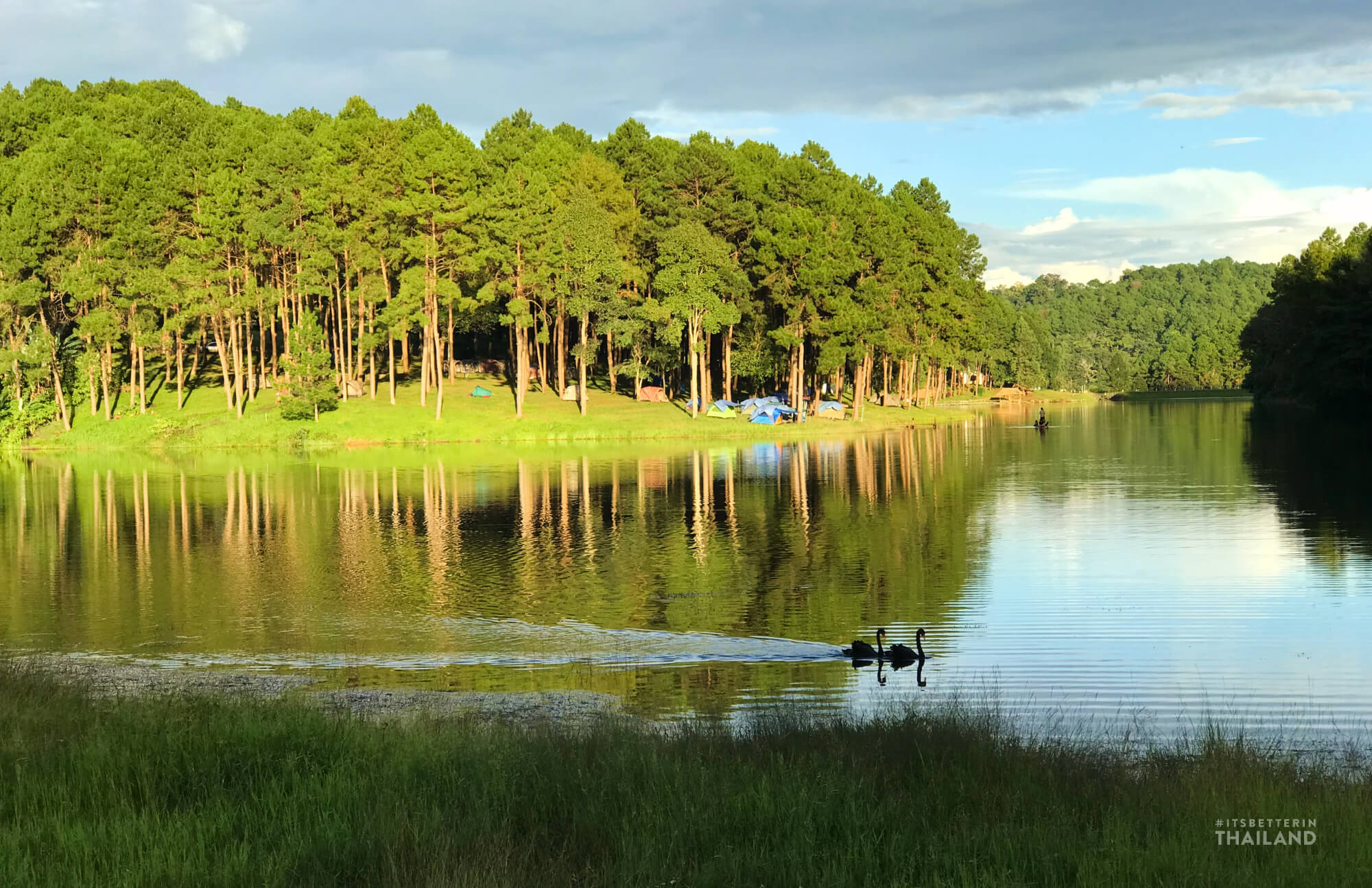 Just a fifteen-minute drive from Ban Rak Thai is a place that looks almost like a scene out of the alps. This area was once deforested for opium production by local Shan ethic people. King Rama IX of Thailand visited decades ago and set up a royal project to provide different economic alternatives for the local people. The most scenic spot here is a man-made lake surrounded by a stand of pine trees that doesn't look at all like the picture most people have in their minds when they think of Thailand. There are some simple accommodation options, as well as camping within the pine grove. In the cold mornings here, mist covers the lake and forest floor making for one of Thailand's most striking sunrise scenes.
8. Stunning mountaintop pagodas in Lampang Province
Being just two hours from Chiang Mai, we're really surprised that this place hasn't become more popular, although that may be starting to change. The temple and pagodas may look like something ancient, but they were actually built in 2004 to commemorate the 200th anniversary of of the reign of King Rama IV. The temples themselves, the jagged limestone, the beautiful forest, and the views over the surrounding plains all make this a great place to visit. Read our
guide to Wat Chalermprakiat
for all you need to know to go.
9. Gae Dam wooden bridge over a beautiful lotus swamp
This is probably the most remote and least visited place on this list, but it's really cool and worth visiting if you're in the area. The villagers here have hand-built a wooden bridge over a large lotus swamp. Unlike other similar bridges in many parts of Thailand, this one has not been replaced with a steel or concrete frame. It's still entirely made of wood. Spending an hour or two out here in the evening as the sun sinks behind the village temple and lights up the lotuses is pretty spectacular. During the week there are very few people around besides a few locals crossing the bridge. It might not be worth a long detour to get here, but if you're in Maha Sarakham Province or nearby, definitely stop in.
10. Thailand's largest freshwater marsh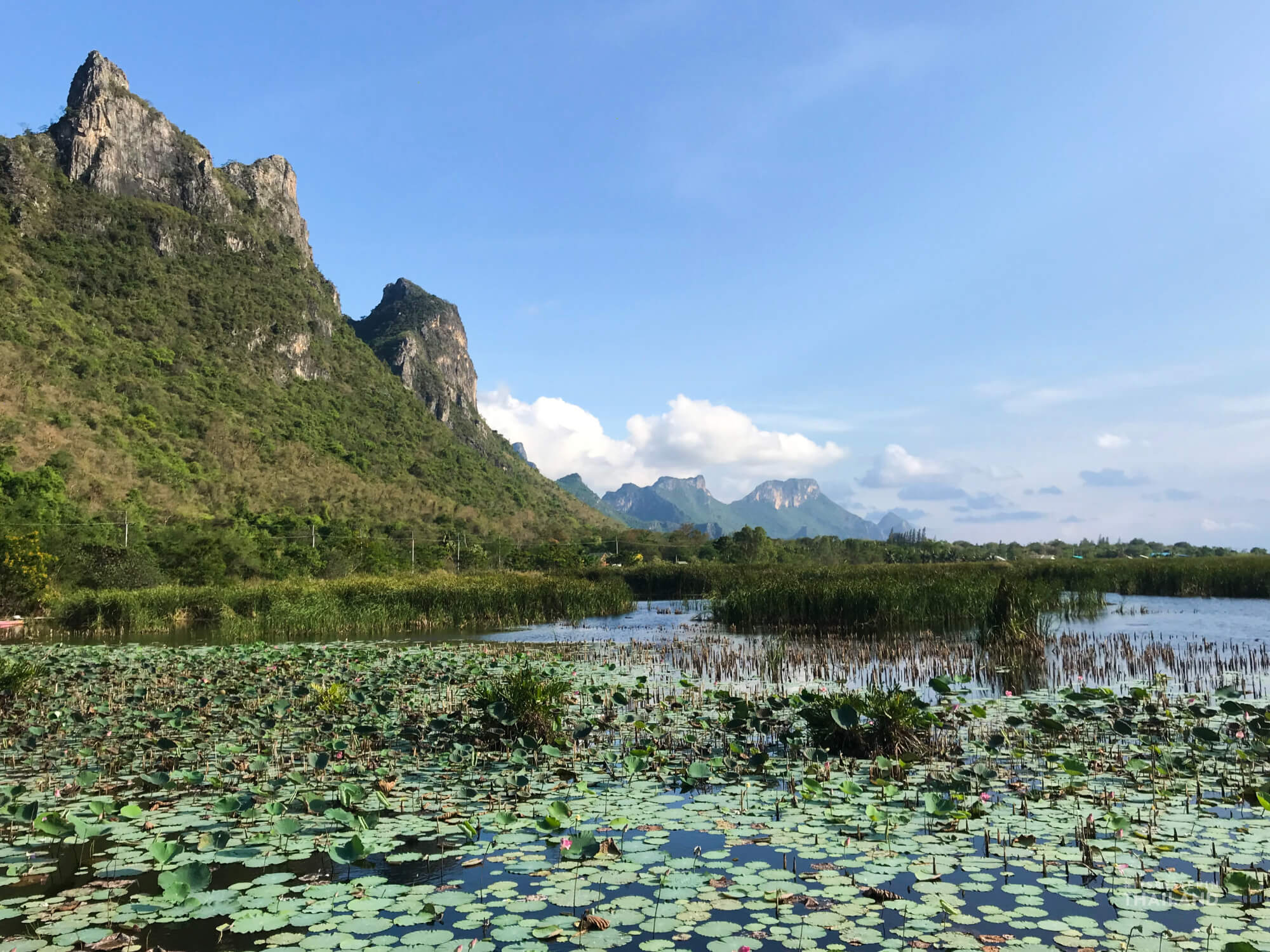 Khao Sam Roi Yot gets its fair share of visitors, but most of them only go to see the beautiful Phraya Nakhon Cave. This park has so much more to see though. Beung Bua lotus pond in the Thung Sam Roi Yot marsh is probably the best of them all. This is Thailand's largest freshwater marsh, and unlike most of the national park, this part is just ten minutes off of the main Southern Highway number 4, a bit south of Hua Hin.
Check out our guide to one day in Khao Sam Roi Yot National Park and scroll to the Beung Bua section for info on visiting. If you have the time, a full day in the park is great, but if you're just passing through, the marsh alone is worth stopping.
Let us know your under-the-radar spots in a comment below, or give an update if you've recently been to any of these destinations.