Kalasin Dinosaur Park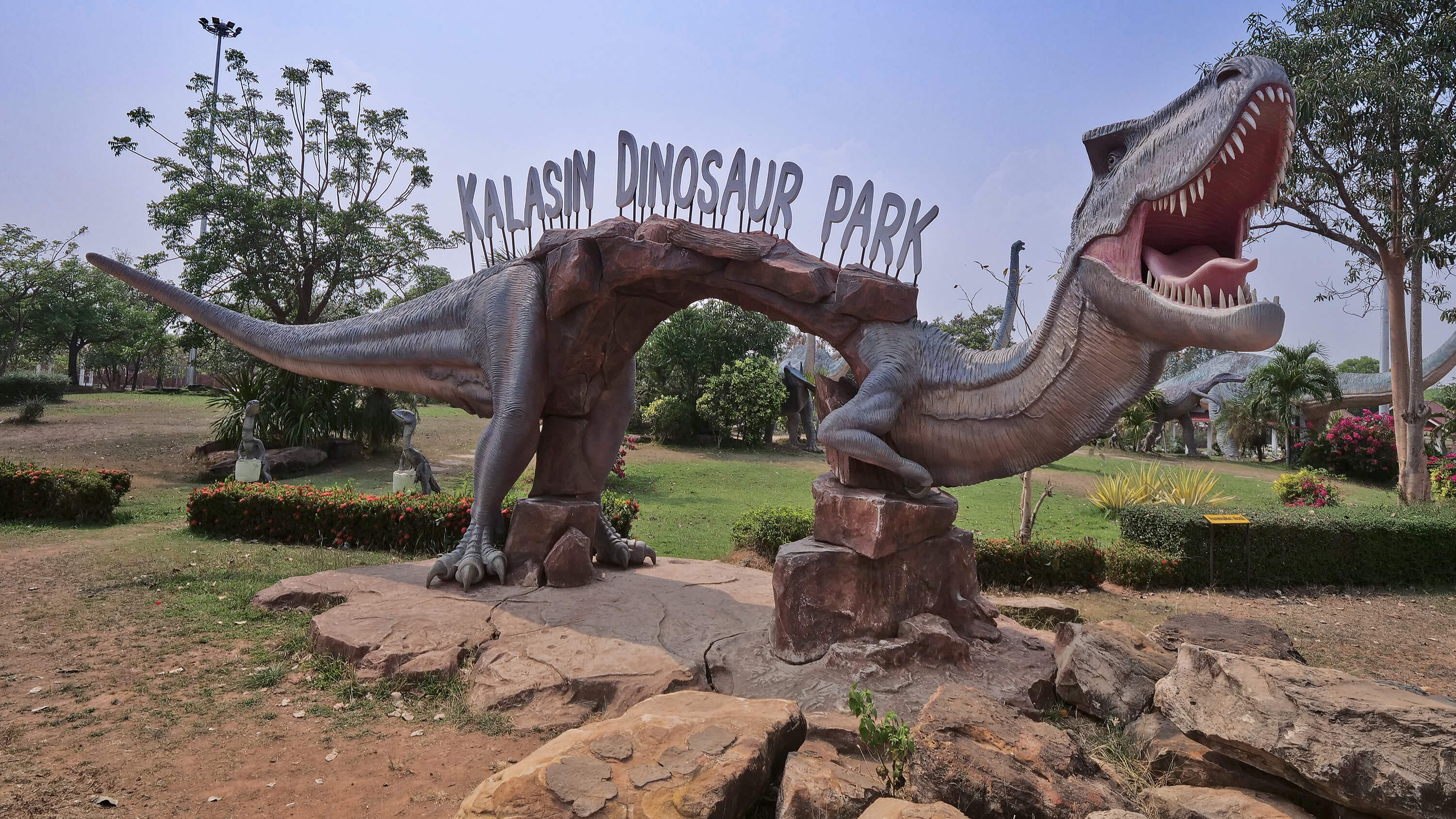 A free roadside attraction not to be missed if you're heading north towards the Dinosaur Museum, one of the temples or Phu Faek Forest Park.
When traveling around Kalasin province, you will notice a very distinctive theme of dinosaurs. This is due to the dinosaur remains that have been found within Isaan over the last few decades.
In the north of the province, in Sahatsakhan District, Kalasin Dinosaur Park (สวนไดโนเสาร์) makes a great stop off to get some Instagram-worthy photos of these prehistoric creatures. You will see Sauropods reaching high into the sky, some T-rex, and other small dinosaurs that you can grab a selfie with.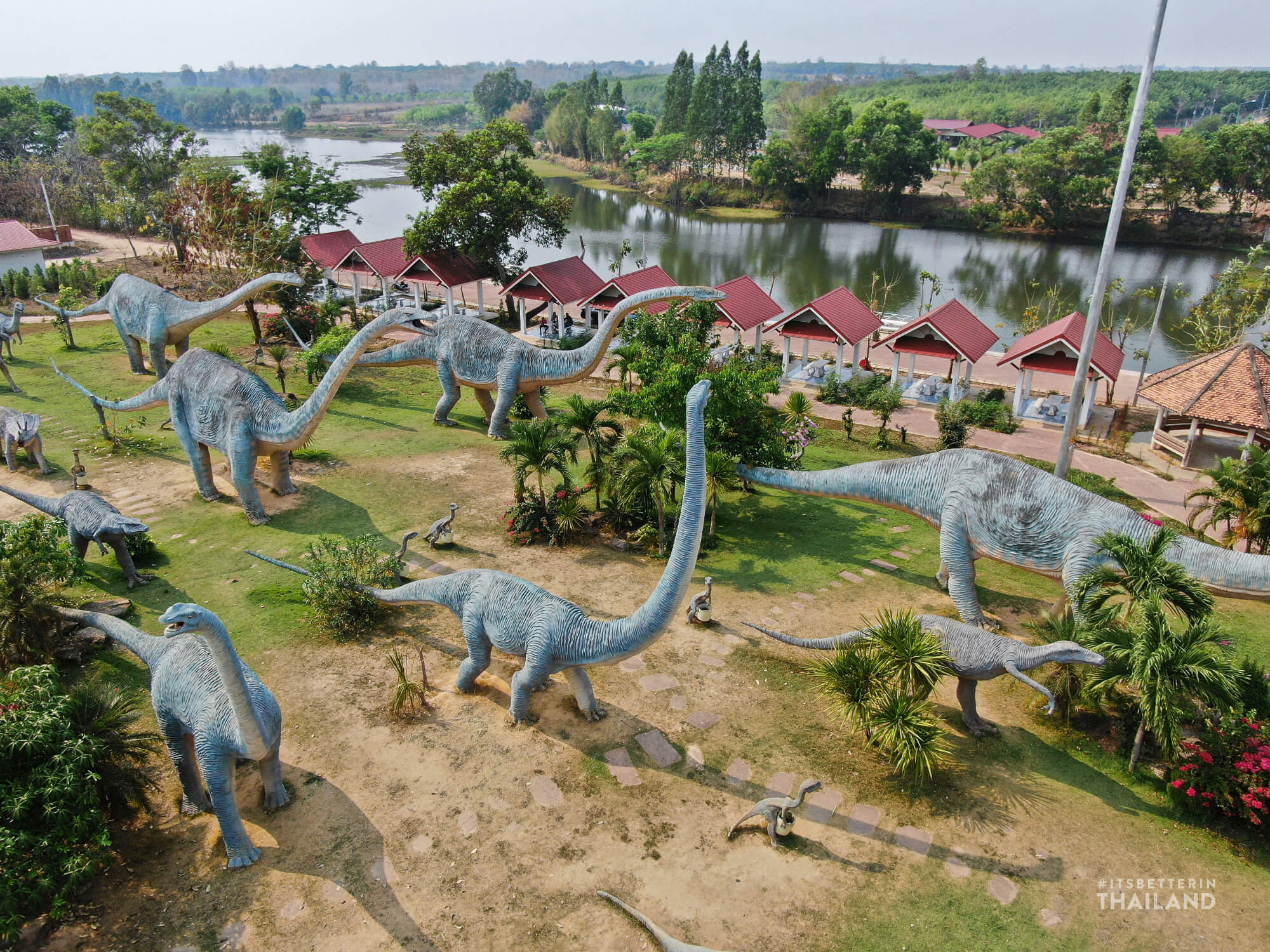 There is not much to do at this park, so it is not worth heading out of the center just for this attraction but you can combine it with some of the other things to do in Kalasin, which are listed below. There were a couple of food stalls outside when we were there, so you may want to grab some lunch here too.
There is parking all around, with toilets and it is all free to enter.
How to get to Kalasin Dinosaur Park
Follow route 227 towards Lam Pao Dam and Dok Ket Beach. Instead of turning left towards the dam, continue up towards Sirindhorn Dinosaur Museum. About 5km before the museum, you will see it on your left.
Here is the GPS location of the dinosaur park.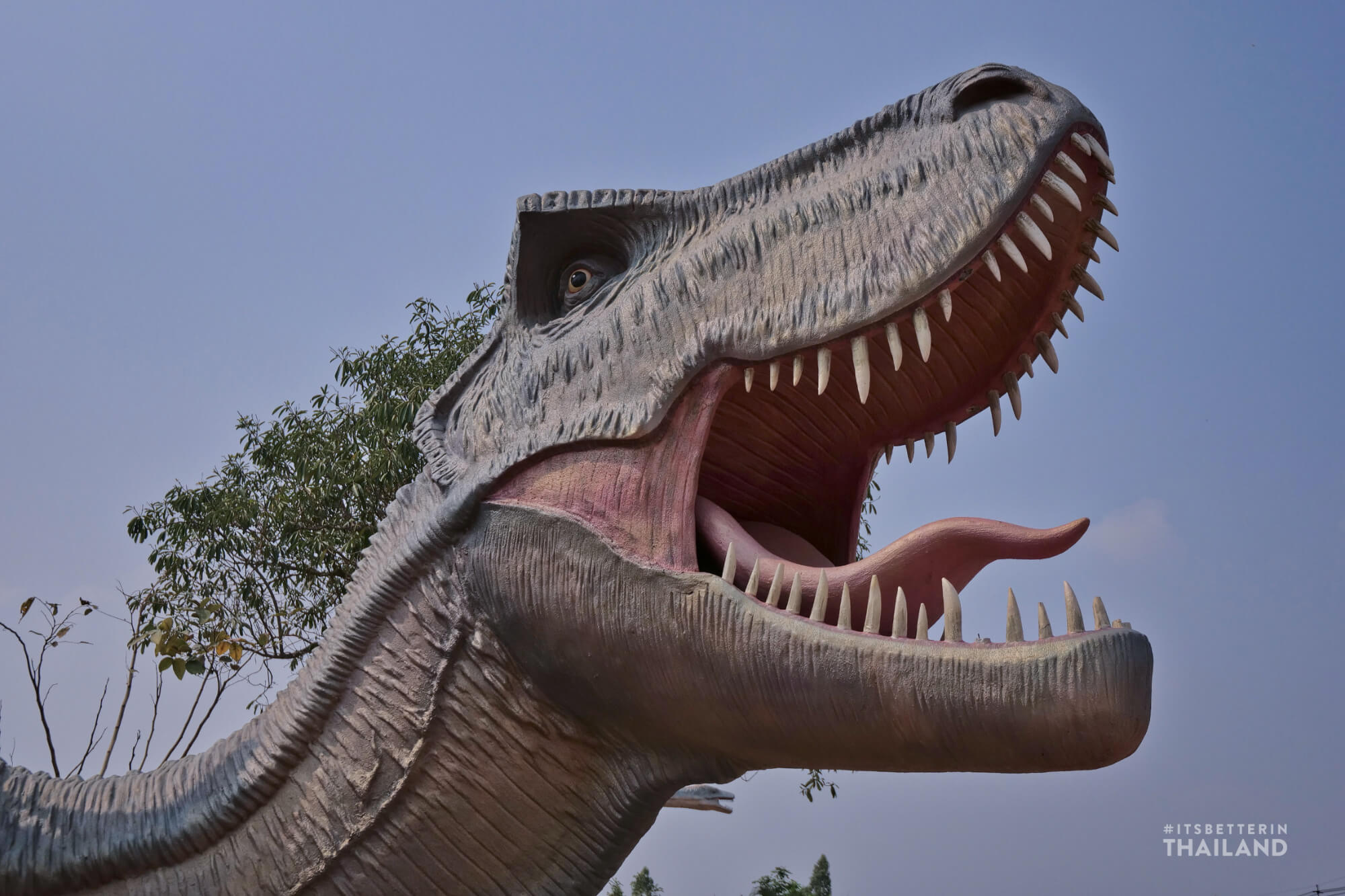 Other things to do in Kalasin
There are a few other nearby activities that are worth seeing. Here is a perfect itenerary for Kalasin:
Kaeng Don Klang Park – Start off in the town center with this park and lake that has a few model dinosaurs to look at.
Dok Ket beach – Head up to Lam Pao Dam where you can chill and have some fun on the beach.
Kalasin Dinosaur Park – Take a 30-minute stop off to grab some more photos on your way to the museum
Sirindhorn Dinosaur Museum – This is definitely worth a visit. Look at some dinosaur fossils and educate yourself at this museum.
'Wat Phuttha Nimit' – This interesting temple is near to the museum and shouldn't be missed if you are in the area.
Phu Faek Forest Park – In the east of the province is this forest park, where you get to see the footprints of a dinosaur embedded into the rock.
If you wake up early, you could do all of this in one long day, but another option is to do it over two, seeing the dinosaur park, museum and temples the first day, traveling back to the town center and then visiting the forest park the next day.
Photo gallery