Wat Phuttha Nimit
One of the most beautiful and unique temples we've visited in Thailand. The entrance is free and it's conveniently located amongst other activities in Kalasin.
Kalasin is popular for its dinosaur discoveries and theme but we were pleasantly surprised with Wat Phutta Nimmit (วัดพุทธนิมิตร).
One of the nicer temples we've visited during our time in Thailand, it felt authentic, well maintained and peaceful.
Opening times: 6am until 8pm
Admission: Free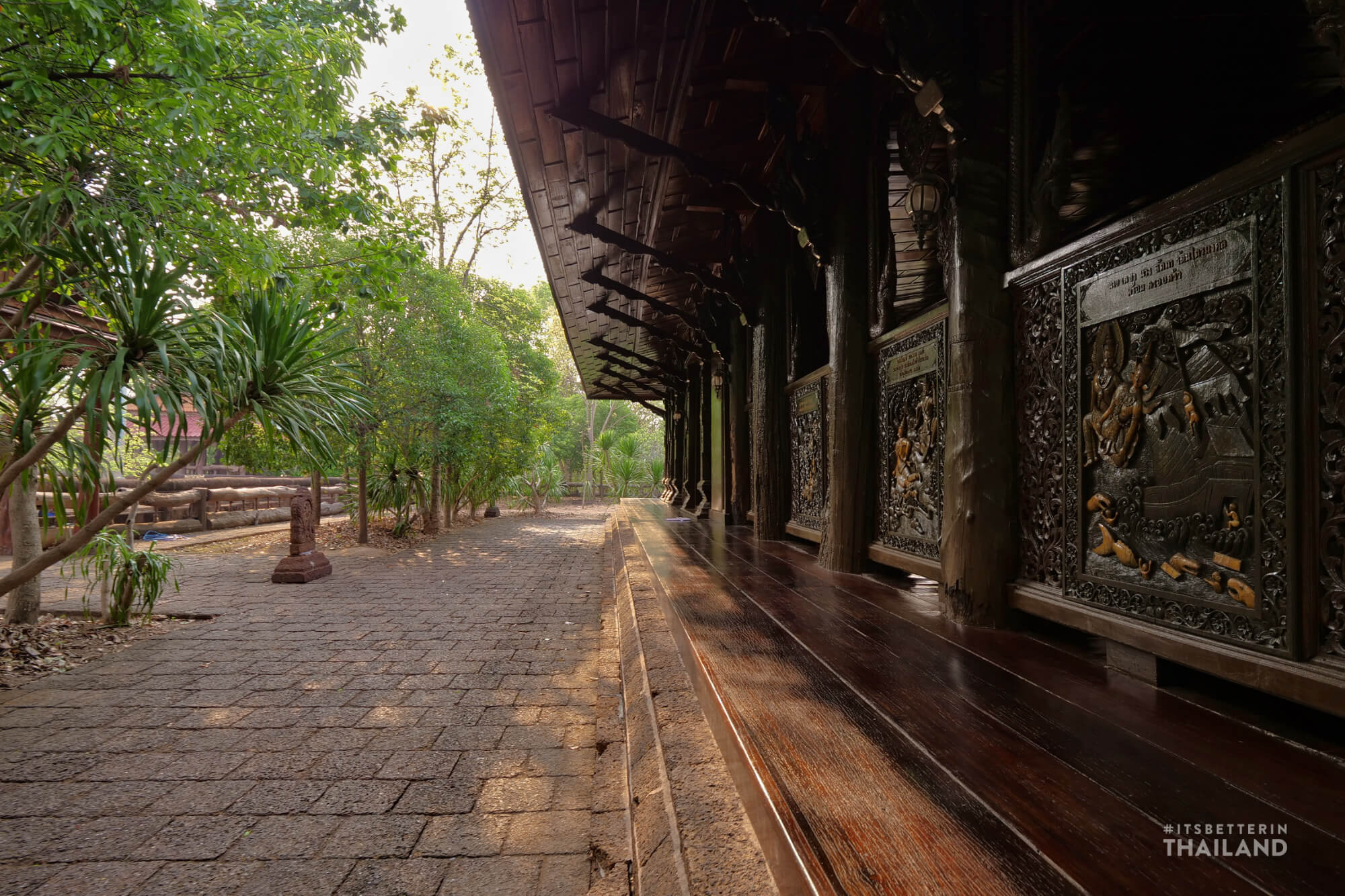 What can you see here?
Recling Buddha – This is probably the most important feature of this temple. This statue of Saiyat Phu Khao is believed to be over 2000 years ago. It is interesting in the fact that it lays on the left-hand side, whereas a reclining Buddha will usually lay on the right. This statue is a very revered icon in the Buddhist community and every year, on Songkran festival, there is a ritual to honor the life of Buddha.
Carvings – These stone carvings tell some life stories of the Buddha and are intricately designed.
Free-roaming animals – When we were there, we saw a beautiful peacock wandering around the temple. Apparently, there are other animals too, but they must have been asleep at the time.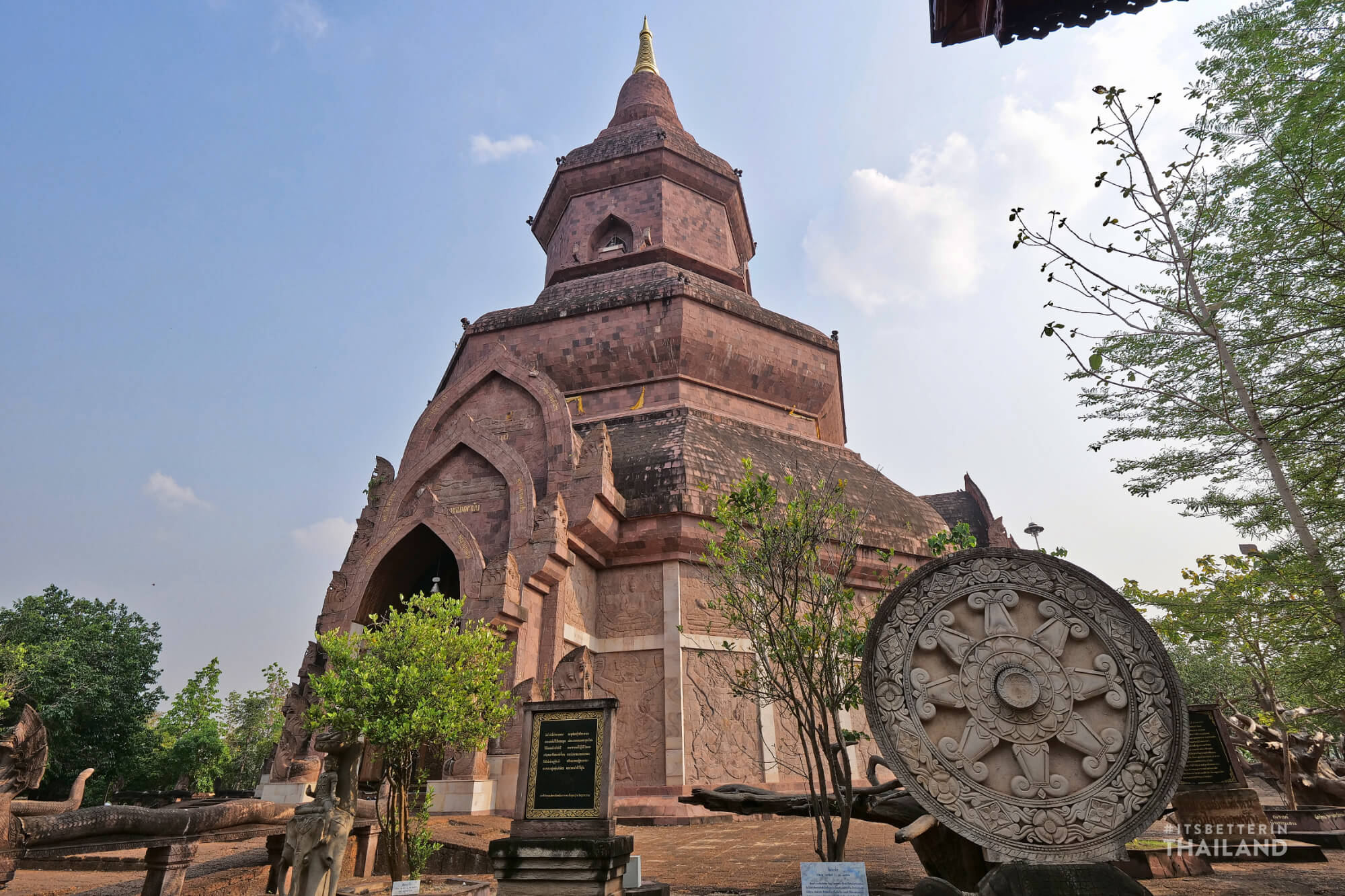 Getting there
This temple is located around 41km north of Kalasin town center. Follow route 227 towards Lam Pao Dam. Instead of turning left towards the dam, continue up towards the museum and past here for another 6 km until you see signs to the temple on the left. Here is the GPS location.
There is also another nearby temple called Wat Phutthawat Phu Sing (พุทธสถานภูสิงห์). There are around 300 steps leading up to a big Buddha statue. Climb these for a good workout and then reward yourself with a nice view of the dam below.
While you are in this area, tie your visit in with a trip to Dok Ket Beach and Sirindhorn Dinosaur Museum for a perfect day trip.
Photo gallery