Somdet Phra Srinagarindra Park, Sakon Nakhon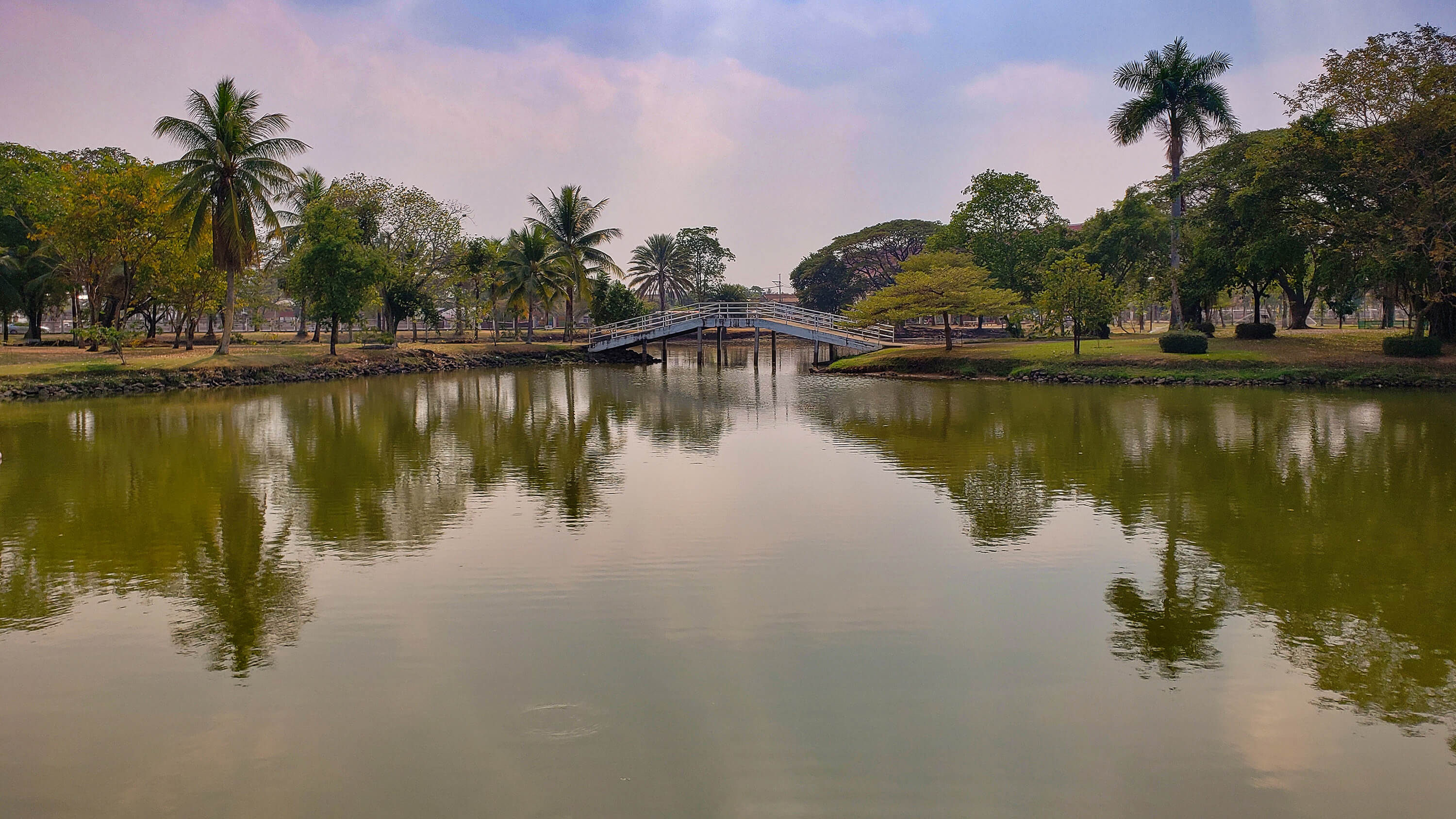 After spending the day exploring Sakon Nakhon, head to Somdet Phra Srinagarindra Park (สวนสมเด็จพระศรีนครินทร์) for some relaxation.
It's a lovely tranquil park, almost like a small version of Lumpini in Bangkok. Go in the late afternoon or evening, when locals will come to relax, take some photos, and exercise.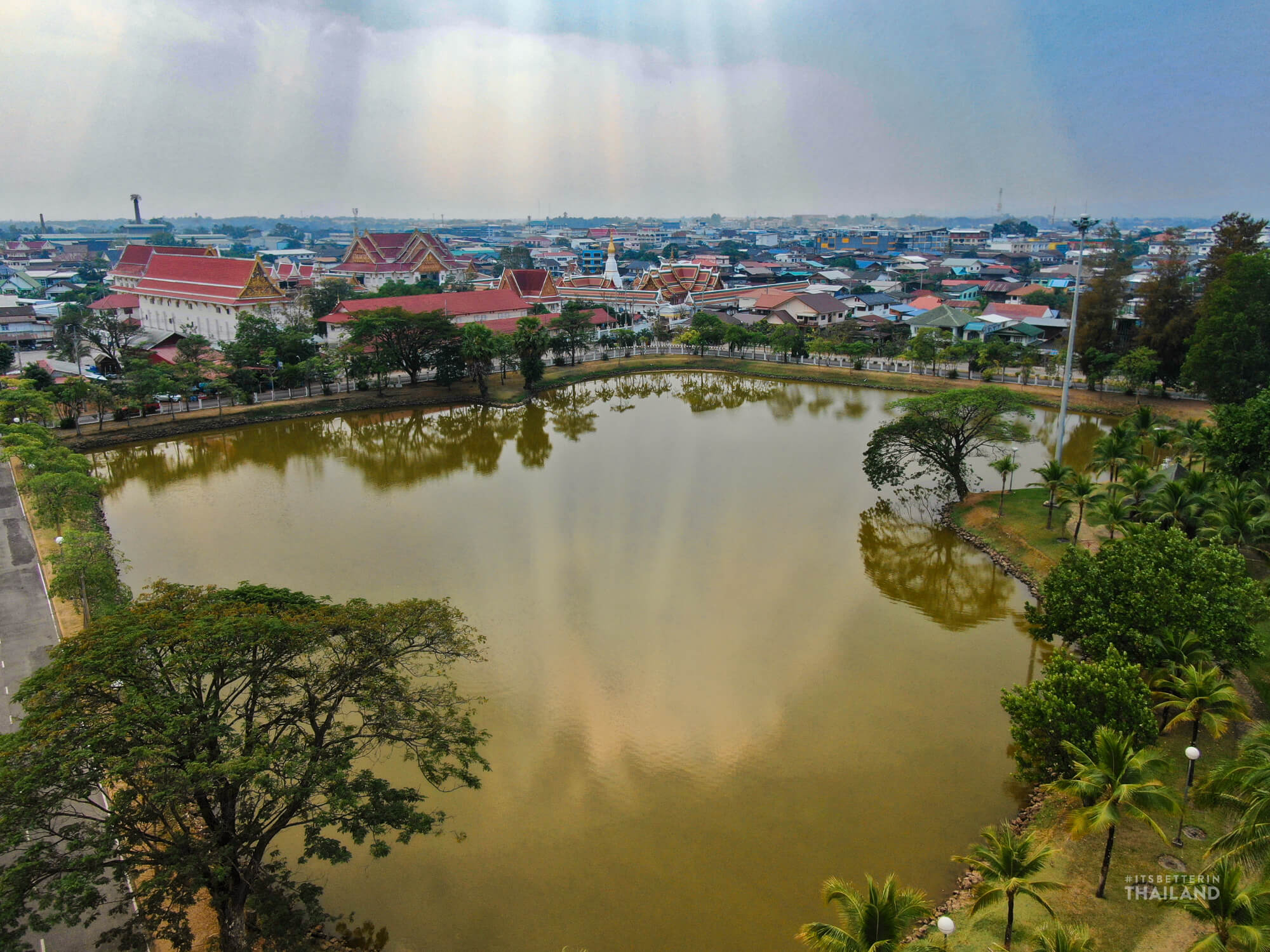 What can you do here?
There isn't a whole lot to do at the park, but sometimes, that is exactly what you are looking for:
Walk or run – There is a track that heads around the lake for you to get some of that natural fitness in.
Hire a paddle boat – Pair up with your partner for a romantic paddle across the lake, or hire a boat by yourself to relax in solitude.
Have a picnic – Grab some food from one of the nearby street vendors or restaurants, take a picnic mat and sit out on the grass for the perfect lunch or dinner.
Bring the family – This is an ideal place to spend some quality bonding time with the family. There is a very small play area for the kids too.
Take some photos – If you are a photographer, this is a great place to capture some amazing nature shots.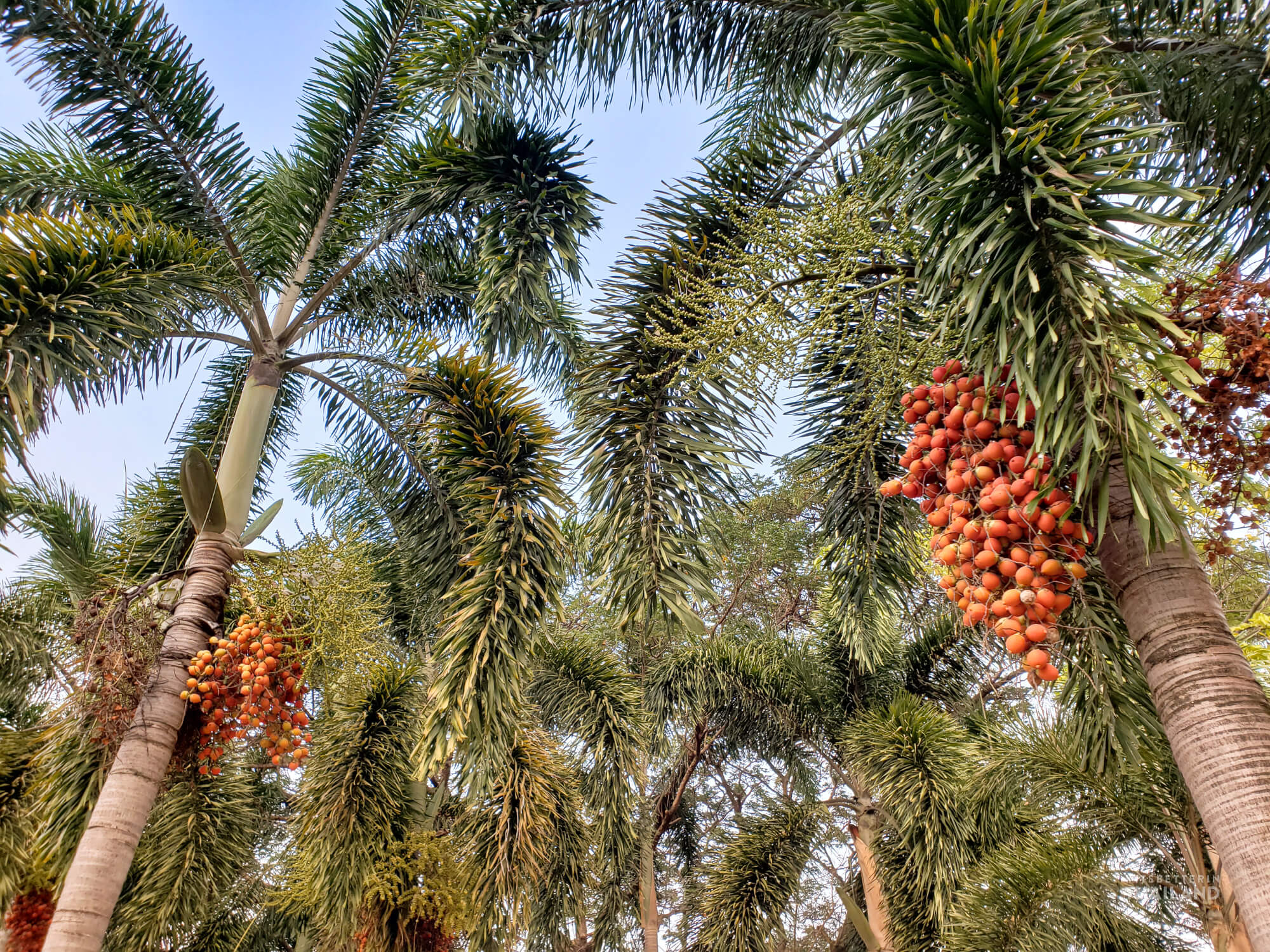 Other nearby activities
There are some other nearby activities tie the park in with some of these:
Wat Phra That Choeng Chum – Directly opposite the park, in the south-west, is this sacred temple that holds the footprints of four Buddha incarnations.
Nong Han Lake – Right next to the park is Nong Han Lake. With an area of 125²km, this is the largest natural lake in northeast Thailand. Take a boat trip around the lake or just relax and watch the sunset.
Lotus and lily garden – On the other side of the lake is Nong Han Chaloem Phrakiat Lotus Park. Head here to see lotus plants from around the world, learn about the origins and get some amazing photos.
For information on accommodation, food and other activities in the town center, check out our post on Sakon Nakhon Province.