Nong Han Chaloem Phrakiat Lotus Park in Sakon Nakhon
After spending some time in Sakon Nakhon, I met some locals who invited me to go with them to Nong Han Chaloem Phrakiat. We went in the late afternoon, around 4-6pm as the light is perfect for taking photos and the temperature is a little cooler for running.
We spent a while walking around the various sections (shown in the drone photos). They have some interesting information about the ponds on display and it's just a really nice place to relax.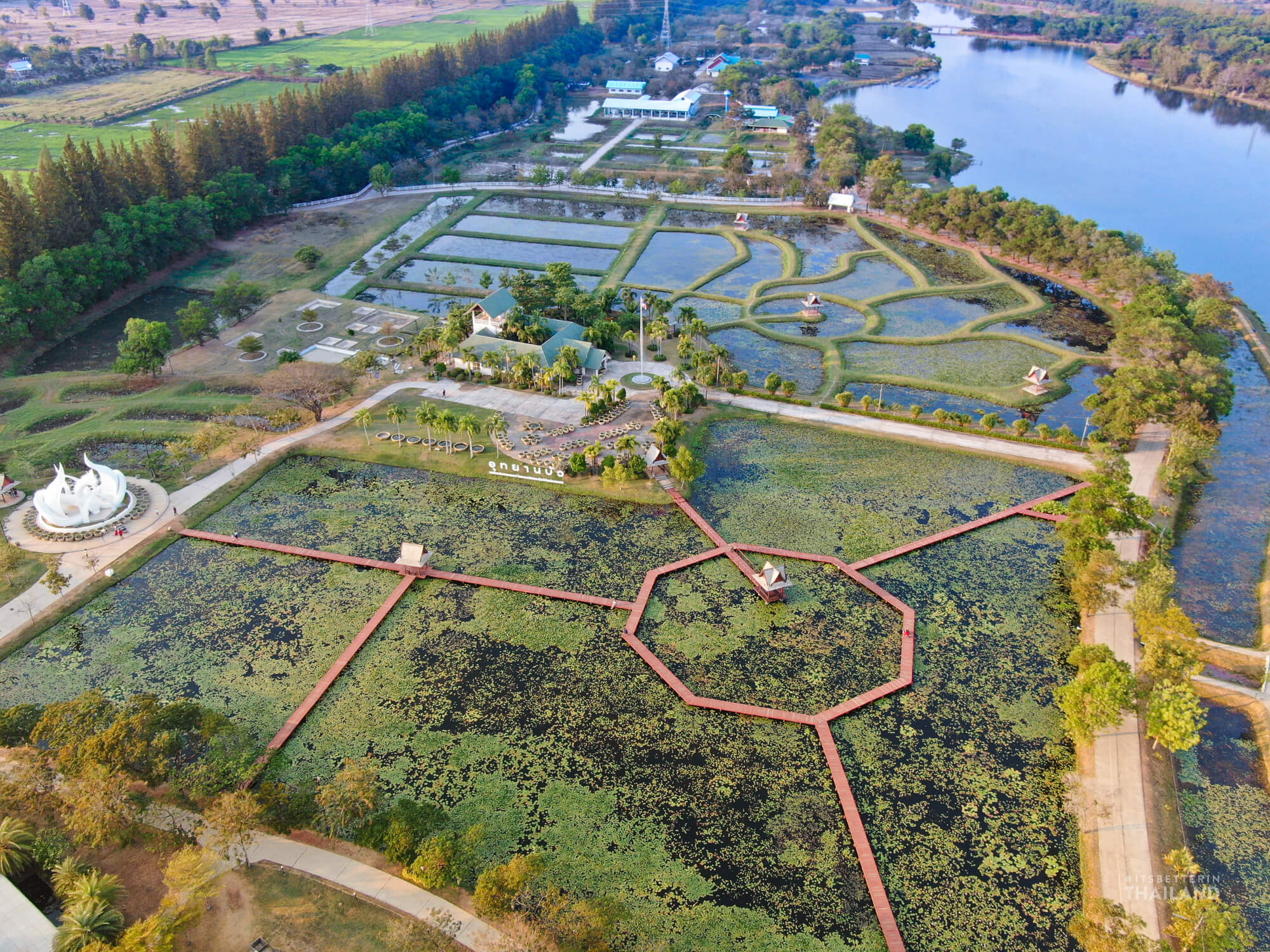 These ponds are part of Nong Han Chaloem Phrakiat Lotus Park (อุทยานบัวเฉลิมพระเกียรติ), which also contains an indoor and outdoor exhibition on lotus plants and water lilies. There is an elevated walkway going throughout the outdoor exhibition area where you can get up close to the different plants that are available.
The great thing about this attraction is that there is no entrance free!
Why was it built?
Back in 2009, Kasetsart University, Chalermphrakiat Campus in Sakon Nakhon were researching lotus plants and in particular, the benefits of the Royal Lotus. The University built the lotus and water lily garden to act as a place for students to research and study.
The park was then used to host the very first 'International Conference on Lotus and Water Lily' in 2010. From that point, it was developed further into what is now known as 'Chaloem Phrakiat Lotus Park' and was opened to the public as a tourist attraction.
What can you see at the lotus park?
There are many species of lotus and water lilies from all around the world found within these gardens, far too many to list.
There are three main areas of the park:
Collection area – This contains 34 different species within the ponds.
Outdoor exhibition – Another 74 species, placed in pots on display for visitors to marvel at.
Indoor exhibition – Inside the research facility, learn all about the different types of lotus and water lilies.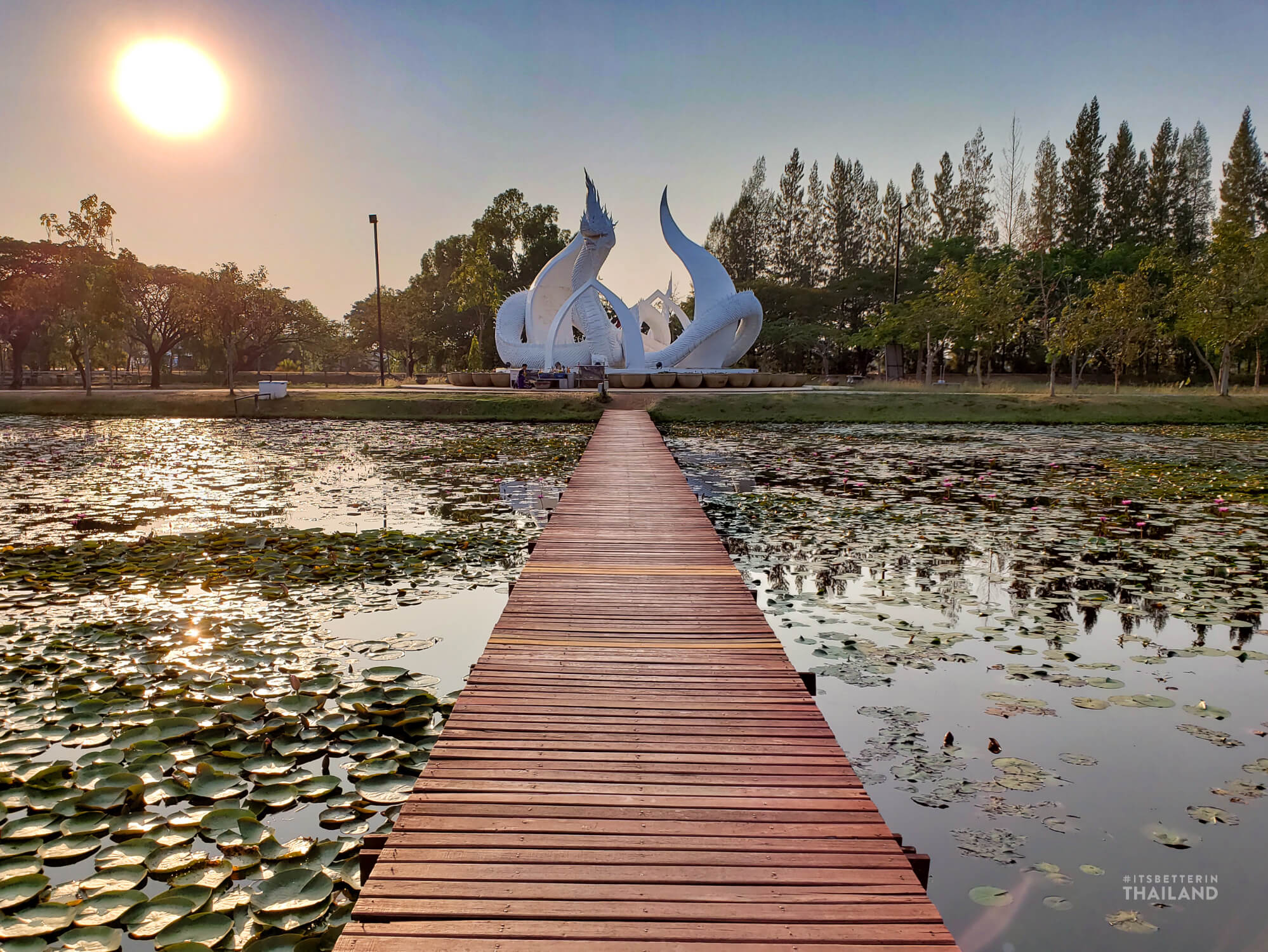 When can you visit?
The garden opens every day at 8:30 a.m and closes at 6 p.m. The indoor exhibition is closed on the weekend and public holidays so make sure to come during the week if you want to catch that too.
The outdoor areas are out in the open without a lot of shade so it may be best to visit these in the morning or late afternoon.
How to get there?
The best way to get to the lotus ponds is to drive yourself or hire a driver to take you. Head 25-30 minute north along highway 22 around Nong Han Lake. Police checkpoints are regular along this road so make sure you have your driving license and wear a helmet if you are riding a motorcycle.
Here is the GPS location of Chaloem Phrakiat Lotus Pond.