Wat Phra That Choeng Chum Worawihan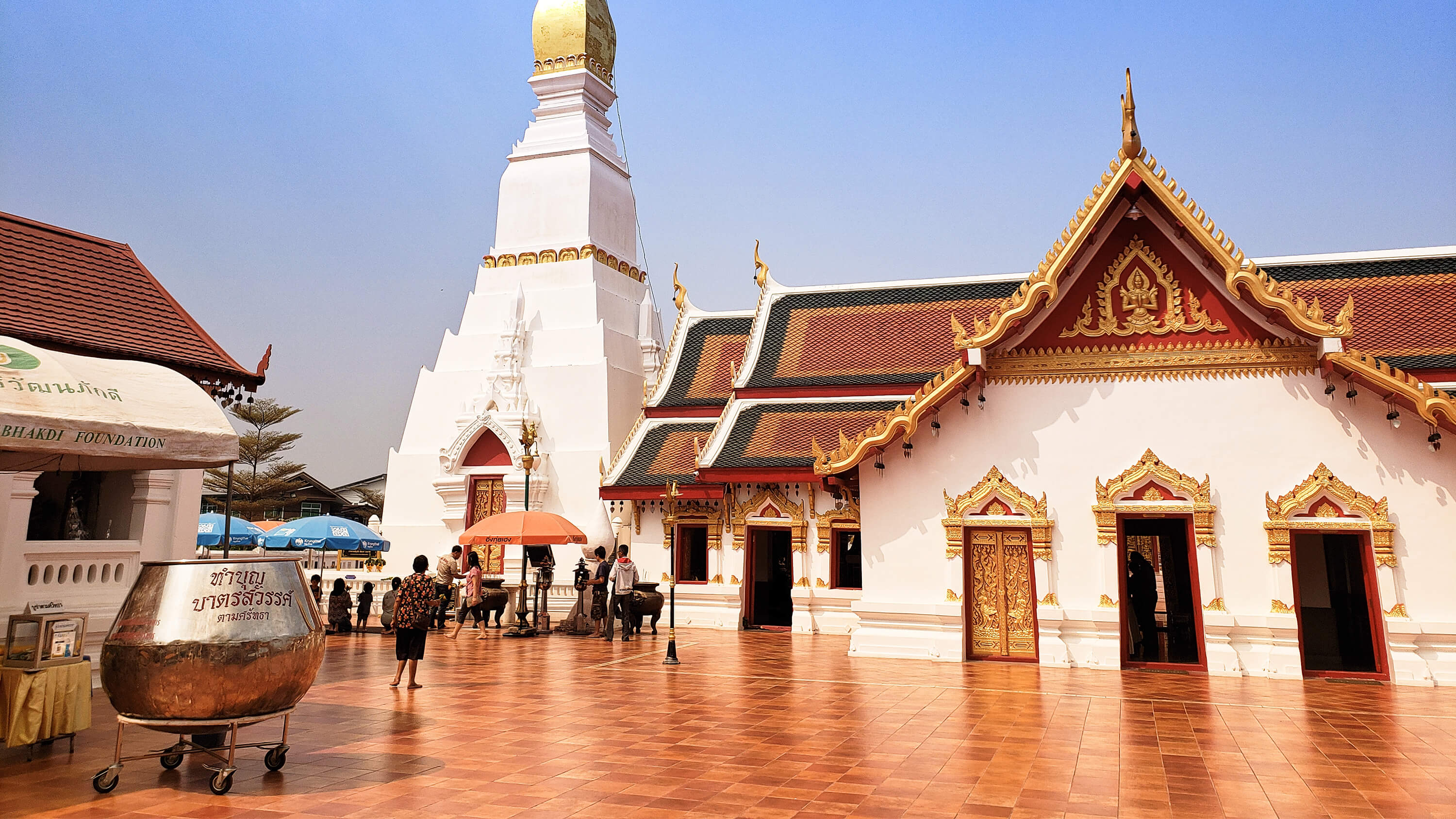 Wat Phra That Choeng Chum Worawihan (วัดพระธาตุเชิงชุมวรวิหาร) is a beautiful and important religious complex in the center of Sakon Nakhon. You can't visit all 40,000 temples in Thailand but if you're in Sakon Nakhon, this one is worth your time.
The temple complex is a large open space, visit early in the morning before breakfast or late in the afternoon for the best photo light and cooler temperature.
The temple grounds are open from 6 am to 6 pm and there is no admission price to enter.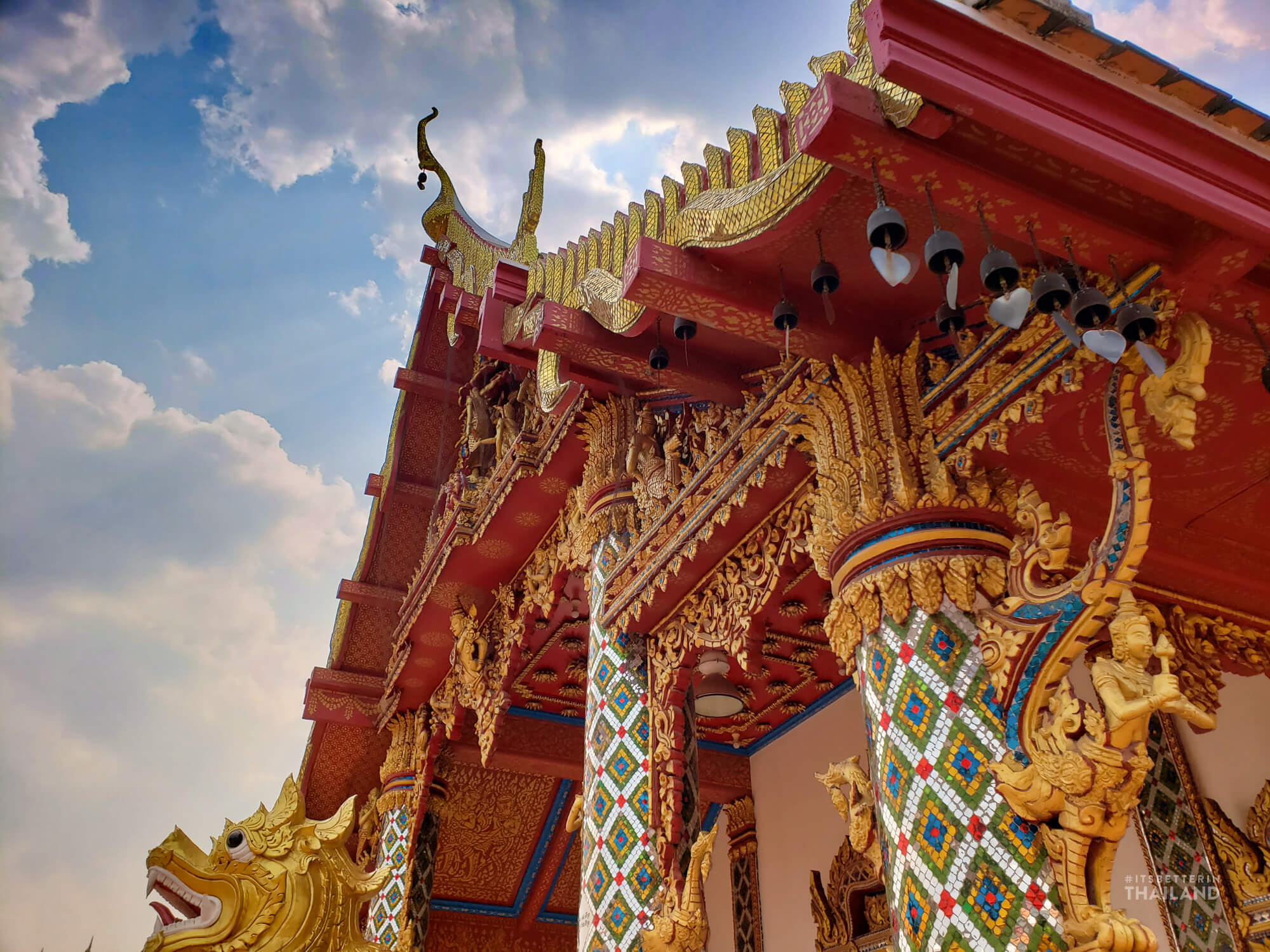 The four Buddha footprints
Wat Phra That Choeng Chum is a magnificent place to explore but there is also some interesting history to it. It is believed that four incarnations of Buddha came to this location and pressed their footprints into the dirt.
Back in the 10th century, Sakon Nakhon was a part of the Khmer empire. They built a prang (Khmer tower) over the footprints to protect them. Then, in the 18th century, a 24-meter high, white and gold chedi stupa was built over this. This chedi was named Phra That Choeng Chum, which is where the name of the temple comes from.
The four Buddha incarnations:
Phra Kakusantha
Phra Konakom
Phra Kassapa
Phra Kodom
What can you see and do at the temple
The Chedi – This is a very revered building within the Buddhist community for reasons explained above. It appears on the provincial seal of Sakon Nakhon and also on the reverse side of a 10-Satang coin from 1986 onwards whilst King Rama IX was still in reign.
Buddha relics – Inside the temple's viharn (wiharn) building are several different relics and images. This also houses a statue of Luang Phor Phra Ong Saen, a highly sacred Buddha image.
Five-headed naga – A water well sits to the right of the chedi with an intriguing-looking naga serpent wrapped around it.
Somdet Phra Srinagarindra Park – The temple is very close to this very peaceful park and is definitely worth an hour or two of your time.
How to get to Wat Phra That Choeng Chum
The temple is in the center of town, near to Hong Han Lake, so you don't need to have your own vehicle. If you do, there is parking right outside. You could also cycle there or another option is to take a taxi or a samlor (three-wheeled bicycle taxi).
Here is the GPS location of the temple.
What to wear
Make sure to wear respectable clothing when visiting a temple. Although the grounds are large, you must leave your shoes outside before you enter anywhere within the outer perimeter (The signs are only written in Thai). You may leave your socks on.
We have a useful guide on etiquette in Thailand which will help as well as a post on what you should wear to a temple in Thailand.