Phu Faek Forest Park and Some Dinosaur Footprints!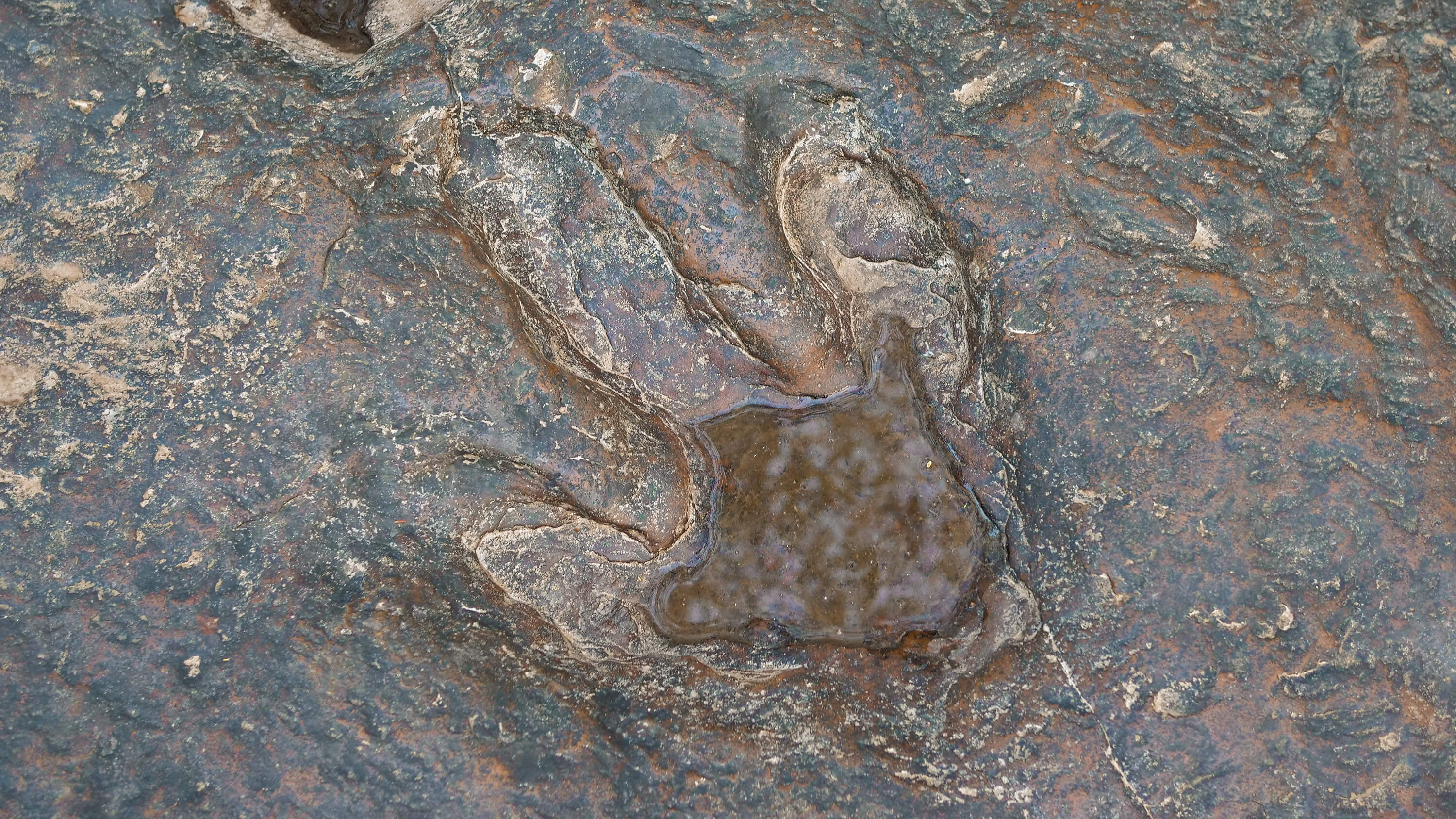 The main draw to Phu Faek Forest Park is the real dinosaur footprints which are found here. Something not to be missed in Kalasin.
It's not every day you get to see the footprints of a prehistoric creature that roamed this planet millions of years ago. At Phu Faek Forest Park (วนอุทยานภูแฝก) in Kalasin, Thailand, you can do just this. It was quite a surreal experience to look at and touch some real-life dinosaur footprints.
Spend the day in this forest, exploring and relaxing or just come for a quick look at the footprints. Parking and entrance into the park are free. Opening times are from 8:30 a.m to 6.30 p.m.
How were the footprints discovered?
In 1996, two girls, aged 10 and 11 were exploring the forest with their parents when they stumbled upon these strange prints in the rocks. The family contacted a team of geologists who surveyed the site and discovered that the prints are from a Siamotyrannus dinosaur that left its mark here 140 million years ago.
140 million years ago!… Let that sink in for a minute. It's almost unbelievable to think that these footprints have been there for all that time.
How to find the footprints
From the camping ground carpark, you will see a sign pointing to 'dinosaur footprints' and 'petrified woods'. Follow this through the forest until you get to an opening. It took us around 7 minutes to get to this point. You will see a slate rock with yellow Thai writing on it. Just to the left of this are the footprints embedded into the rock on the floor.
How to get to Phu Faek Forest Park
As with a lot of these more less touristy provinces in Isaan, the best way to get about is by hiring a car or motorbike. You could also take a taxi but I am unsure of how much this would cost from the center. Here is the GPS location of the forest park. If you are driving, it will be easiest to follow this on your satnav.
We visited here on the way into Mukdahan and it worked out to be a nice stop off after seeing all the other dinosaur attractions in Kalasin.
Dinosaurs of Kalasin
It is fascinating to go see these footprints at Phu Faek Forest Park, but it is really cool to make this part of a dinosaur tour of Kalasin. Make sure to check out these other activities:
Kaeng Don Klang Park – This park in the town center is a nice place to start. There is a big lake and model dinosaurs.
Kalasin Dinosaur Park – Another area where you can hang out with some dinosaurs and get some great photo opportunities.
Sirindhorn Dinosaur Museum – Visit here before heading to Phu Faek Forest Park. See some of the dinosaur fossils and learn some more about the Jurassic beasts.
Photo gallery