Vietnamese Memorial Clock Tower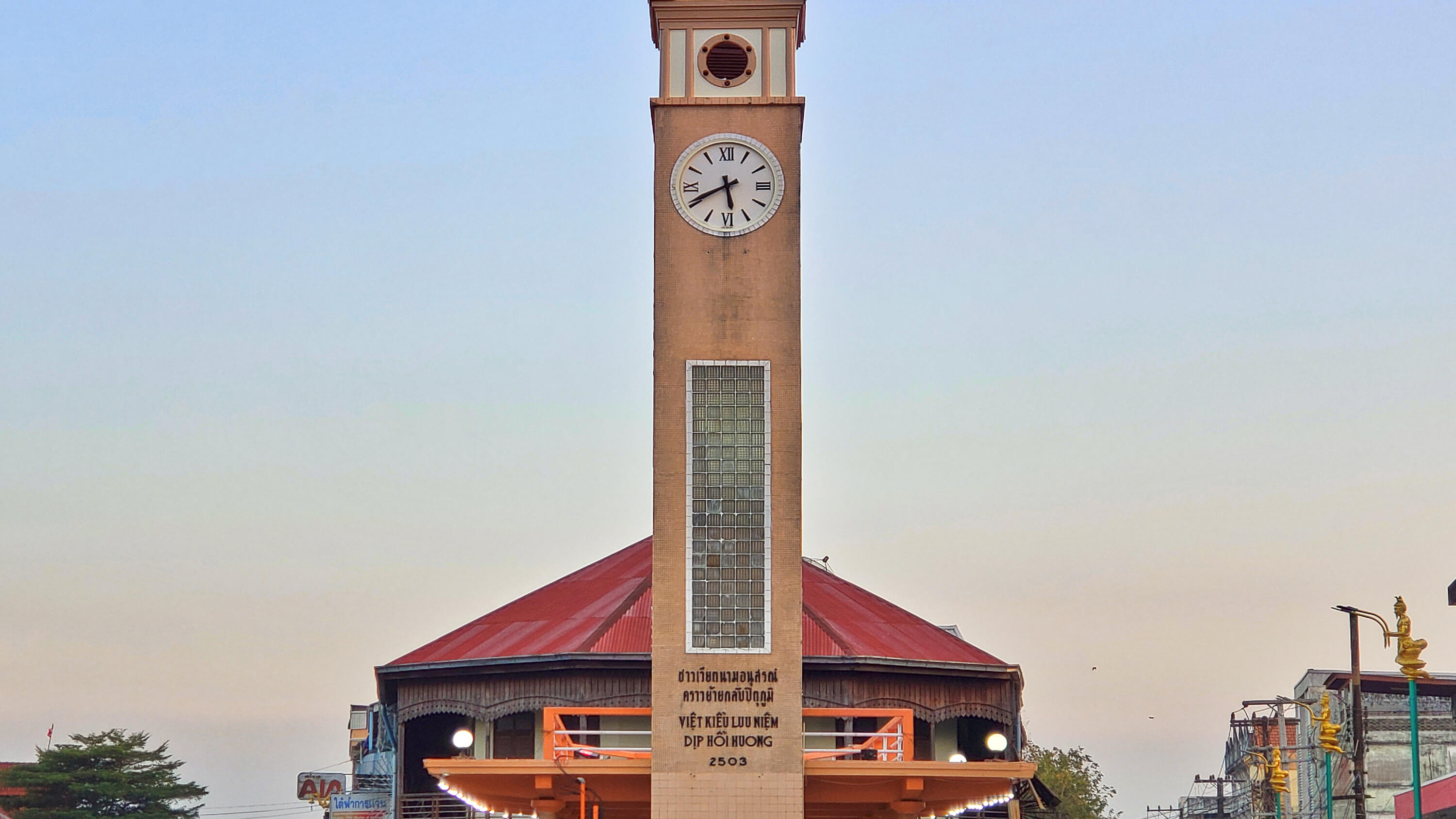 Located close to the river banks of the Mekong River, the clock tower is a central point of things to do In Nakhon Phanom city.
The tower stands at about 25-meters high and at night, it illuminates with different radiant colors.
Why was it built?
The clock tower was built in 1960 by the Vietnamese who were residing in Nakhon Phanom at the time. This was during the period of the Second Indochina War (also known as the Vietnam War or American War). Many Vietnamese had fled to Thailand and other neighboring Asian countries to take refuge. The residents of Nakhon Phanom welcomed these refugees with great hospitality.
Before leaving Thailand, the Vietnamese community built this clock tower to act as a departing gift to show their gratitude towards the Thai locals.
How to get to the clock tower
The clock tower is situated right in the main area of Nakhon Phanom province, so you will be able to walk or cycle there from your hotel. It shouldn't be too hard to miss, especially at night.
Here is the GPS location if you want to check on Google Maps.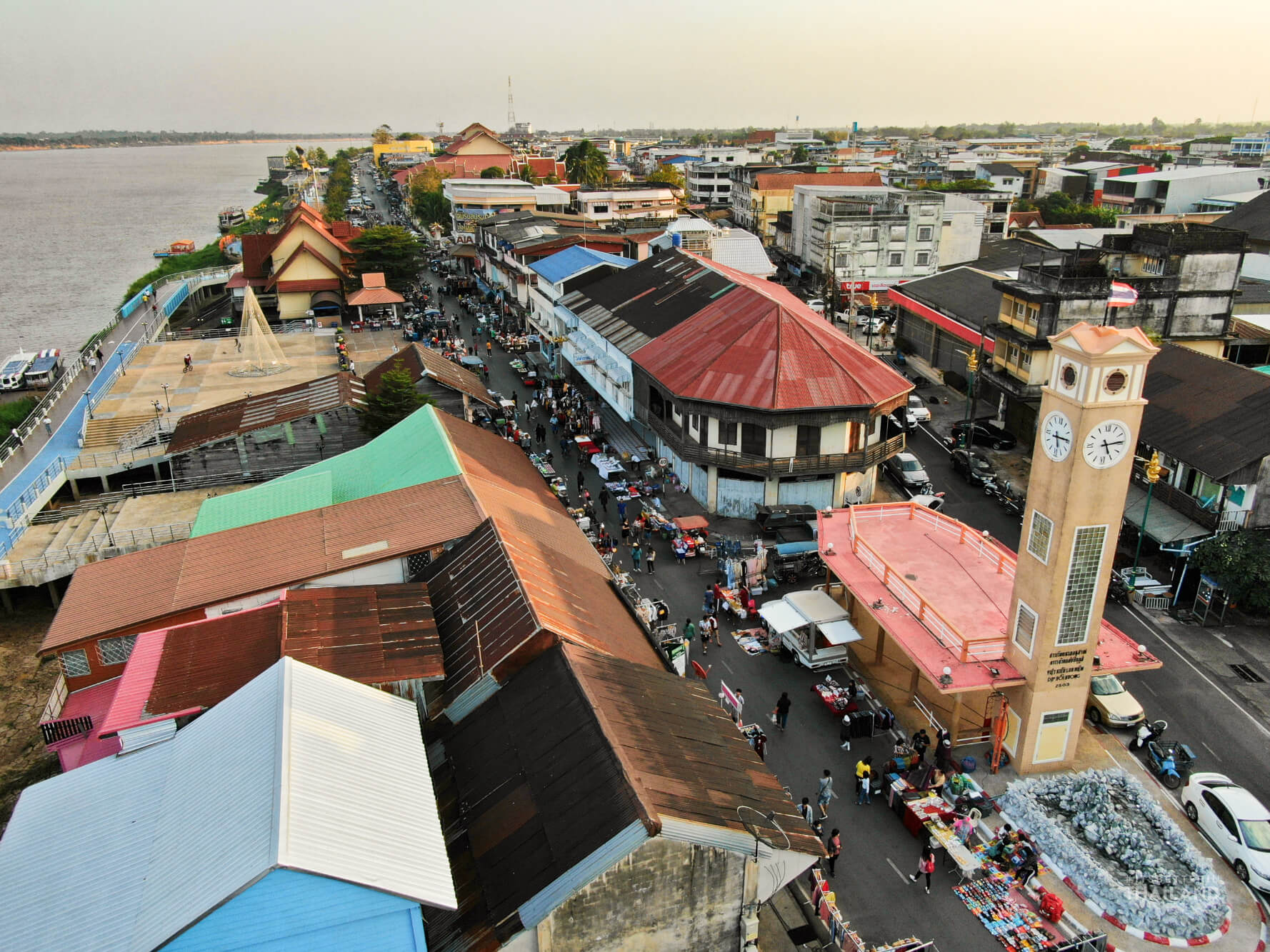 Nearby attractions
After arriving at the clock tower, you'll be within walking distance to many of the popular things to see and do in Nakhon Phanom. These include:
Naga Monument – This seven-headed naga serpent, known as Phaya Sri Satta Nakarat (พญาศรีสัตตนาคราช), looking out across the Mekong River, is about 600m south of the clock tower (heading right if you are looking at the river).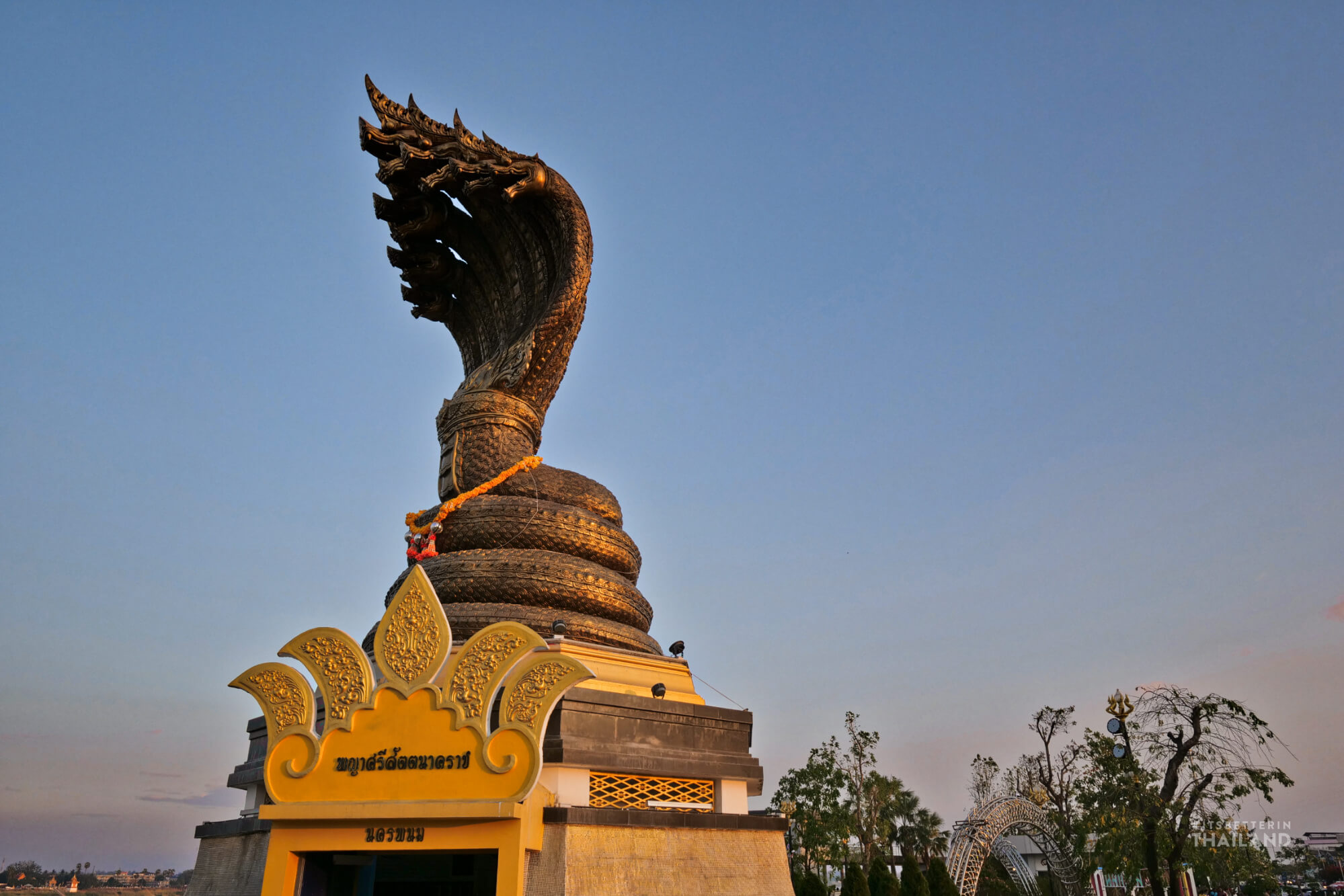 Beautiful temples – If you take a walk south along the riverfront, you will come across a few different intricate temples. The closest one to the clock tower is Wat Okat, (วัดโอกาส) where you will find the twin Buddha statues of Phra Tio and Phra Thiam.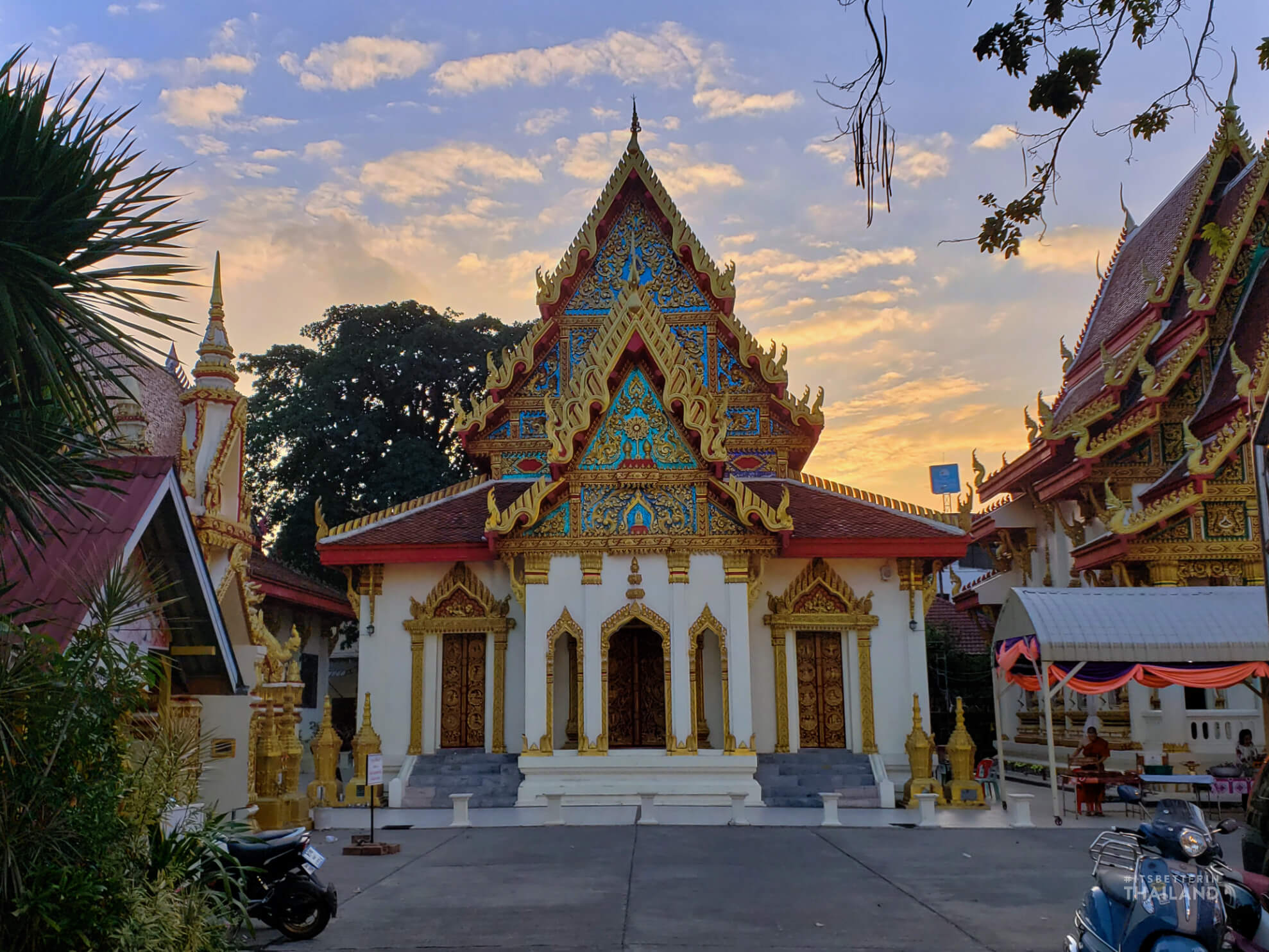 Night market – Directly round by the clock tower is a popular night market. Here you will find many delicious delicacies, from Thai, Chinese, Vietnamese and other tasty meals. Grab a bite to eat and sit along the riverfront for a relaxing dinner. You can also buy many gifts and clothes here. It is open from 5 p.m to 9 p.m.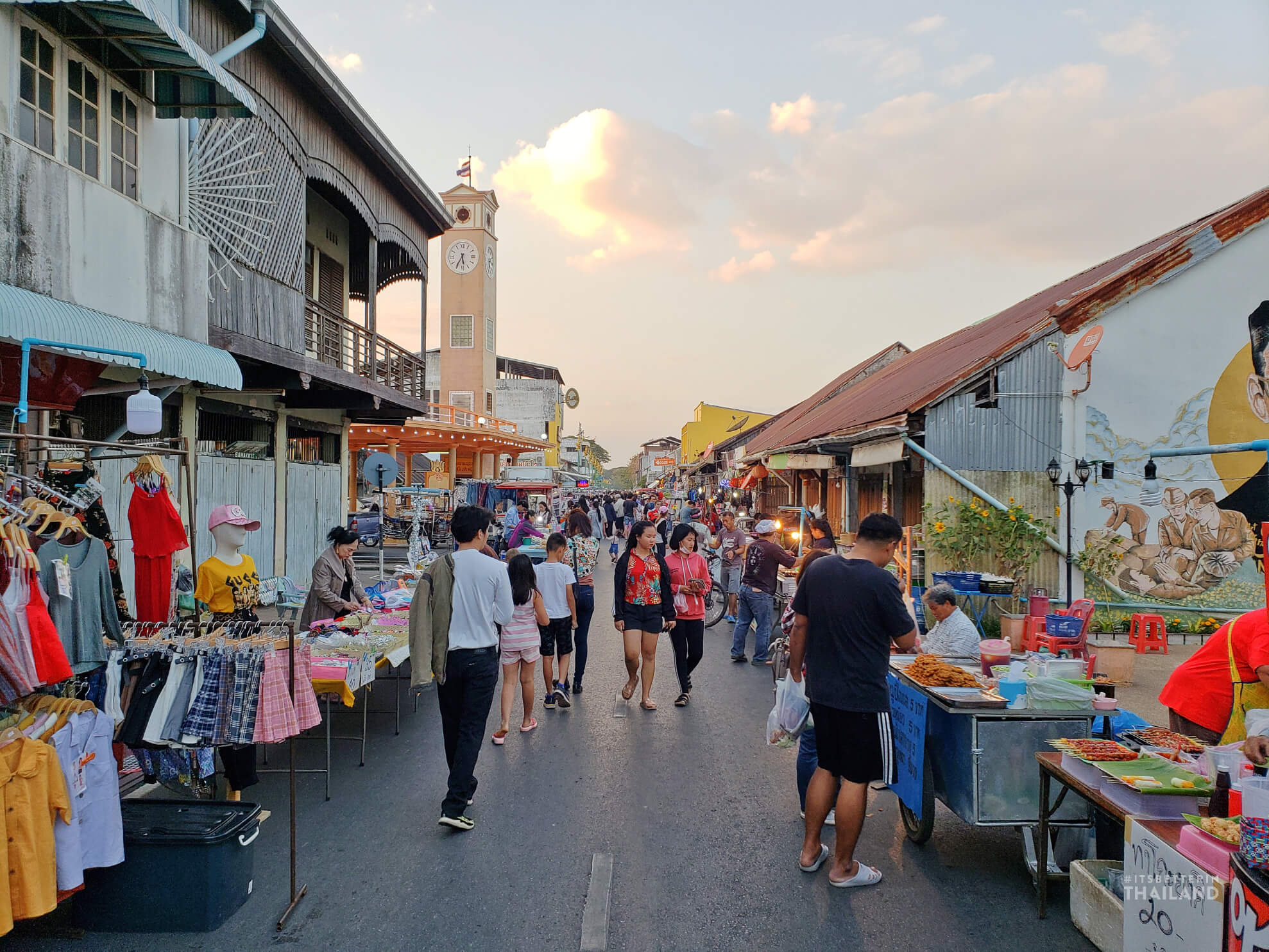 River tour – Relax on a boat as you drift down the Mekong River, with Thailand on one side of you and Laos on the other.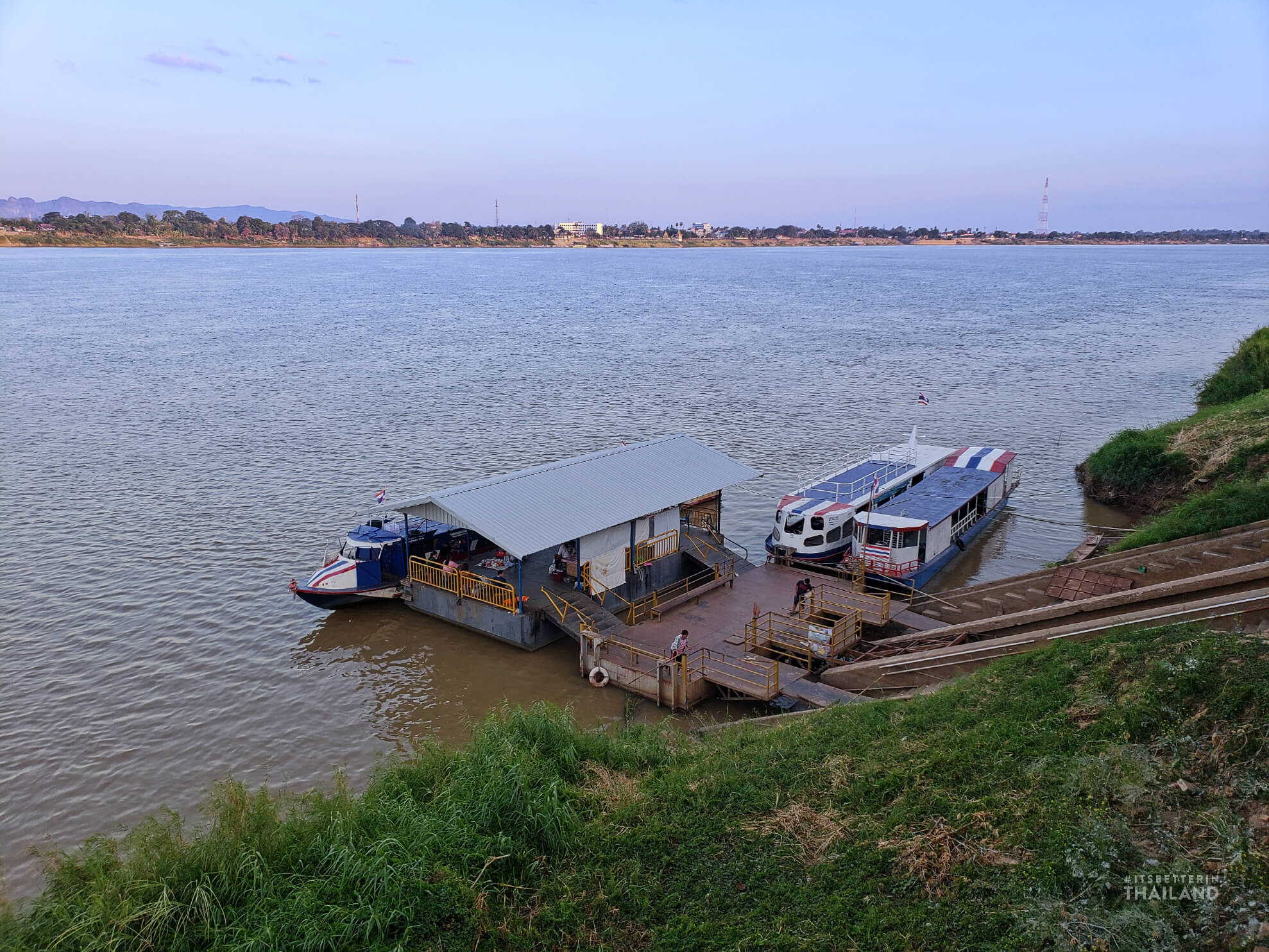 Rent a bicycle – You should find people hiring out bicycles near the clock tower. Take onto 2 wheels and cycle along the Mekong River as the sun sets over the horizon. If you fancy walking instead of cycling, this can also be a lovely stroll along the riverfront.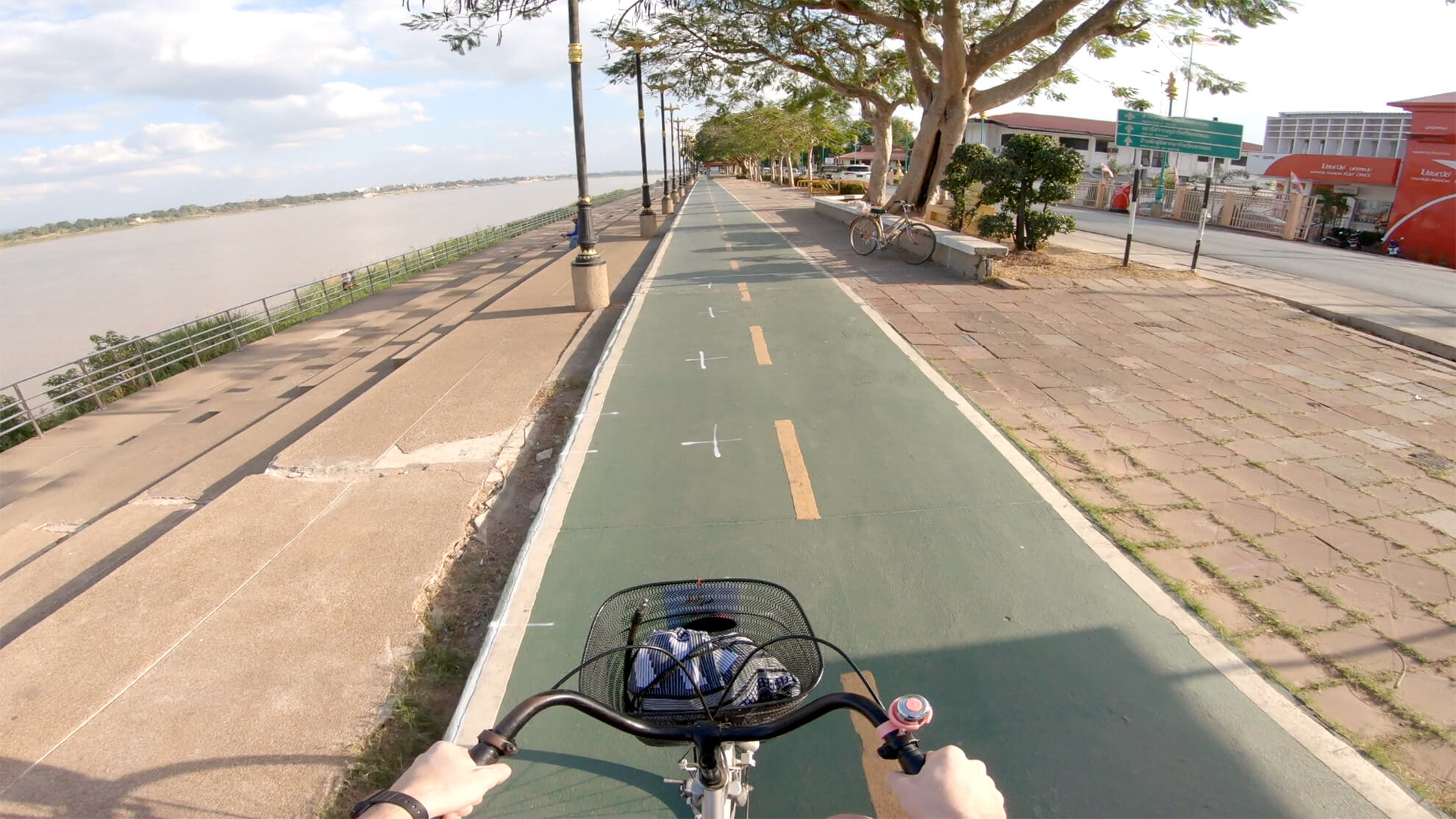 Local nightlife – There are many popular bars and venues dotted around the clock tower that are lively and fun. Grab a drink and make friends with some of the locals. You can check out our Nakhon Phanom province post to see which ones we recommend.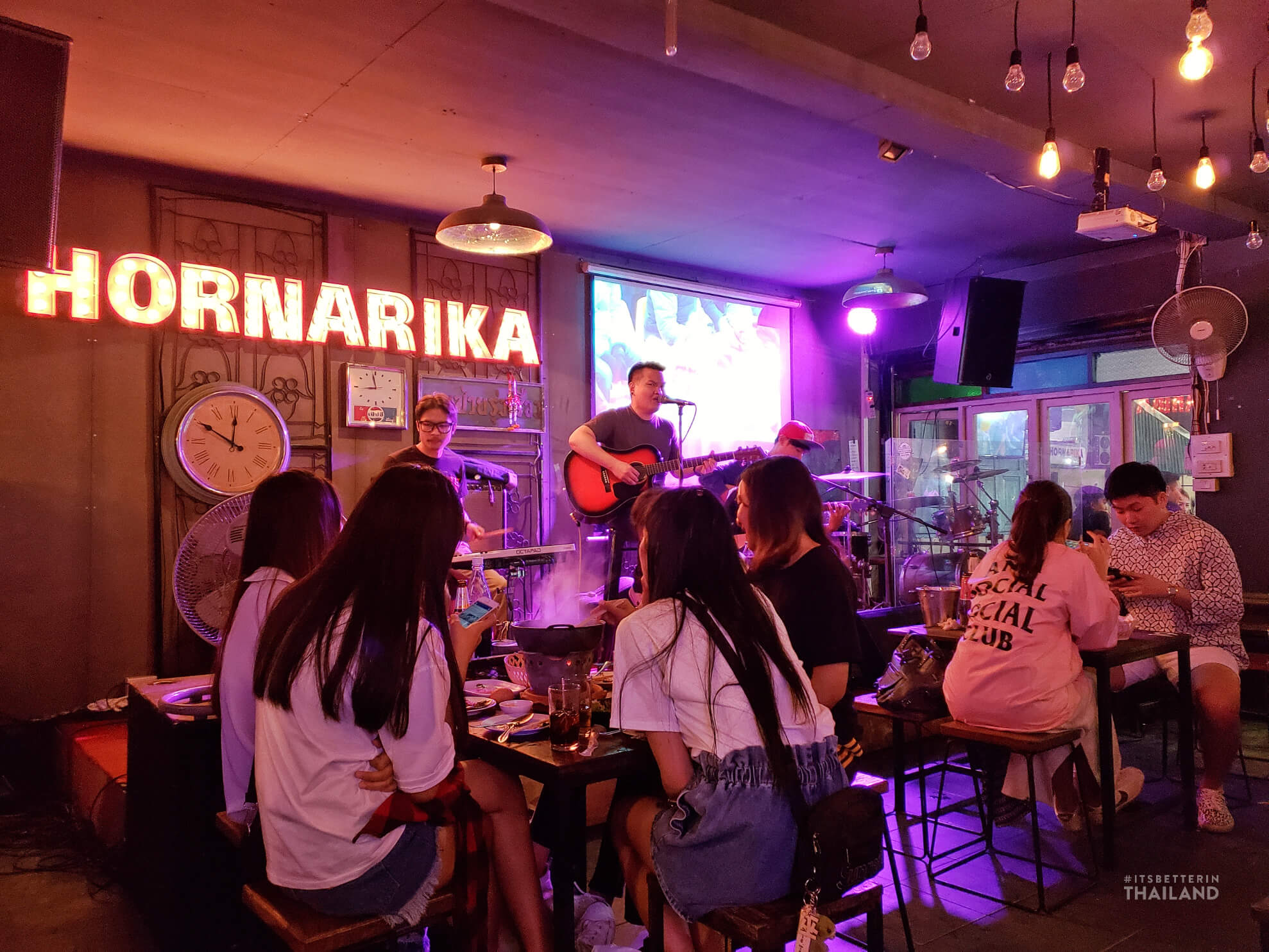 Listening to live music at Hornarika bar in Nakhon Phanom.
Gallery