Three urban exploring alternatives to the Sathorn Unique Ghost Tower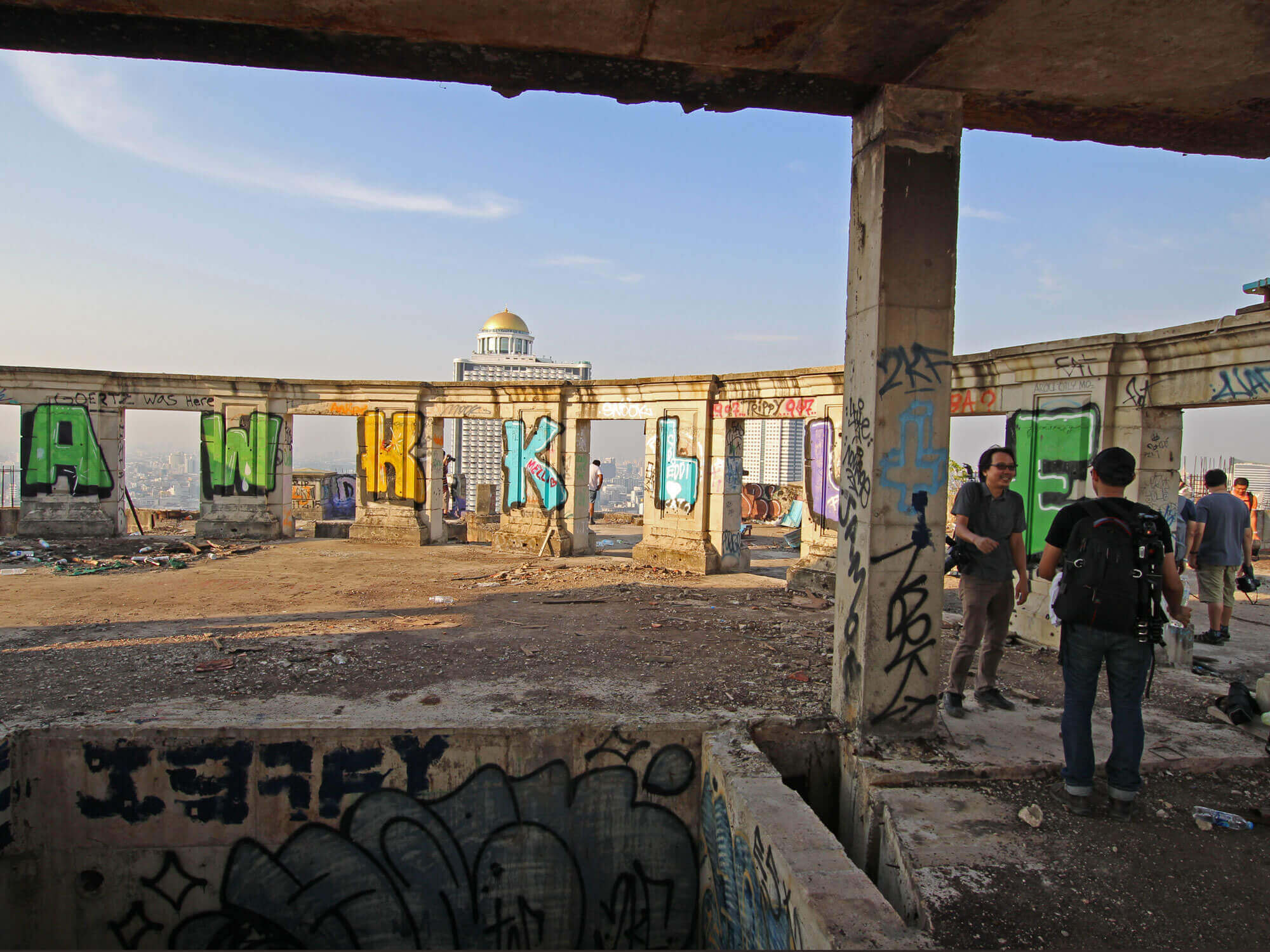 You can't get into the Ghost Tower anymore: Here are our alternatives
Our post about exploring the Bangkok Ghost Tower is over three years old and still one of our most popular. That tells us there are a lot of people interested in exploring the abandoned Sathorn Unique. Unfortunately, The building is still closed off and we don't have any secrets to share about how to get in. What we do have are some great suggestions of Bangkok Ghost Tower alternatives for anyone interested in urban exploring or abandoned places photography.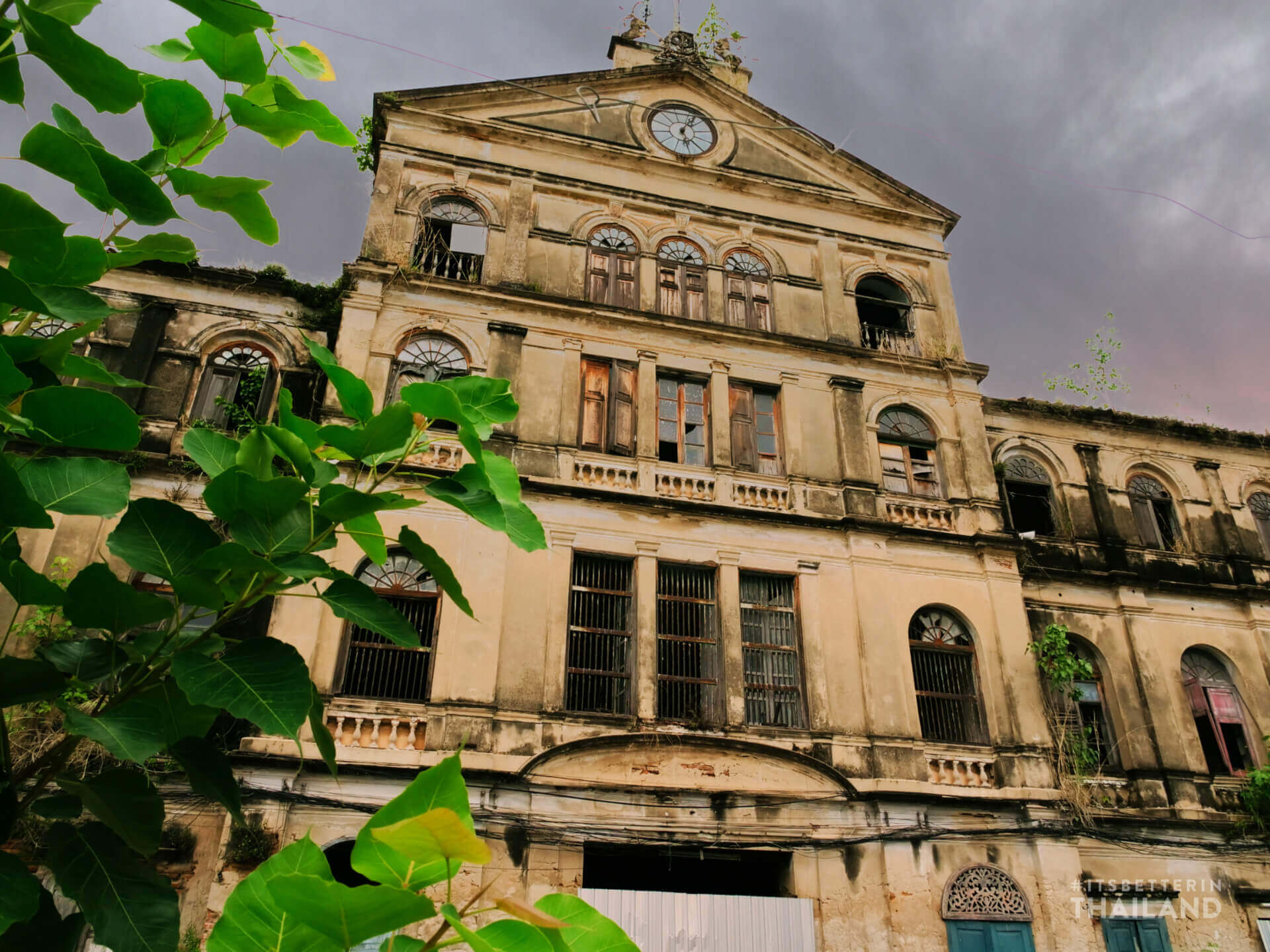 1. The Old Customs House
Along the Chao Phraya River in the heart of Bangkok sits the Old Customs House. The OCH was built in 1888 by a European Architect and was once the gateway to Siam for all goods from abroad. The colonial style building has since fallen into disrepair and been abandoned. It is majestic looking, but also pretty creepy and dilapidated, although in very a photogenic way. The OCH is boarded up, but it wouldn't be too hard to sneak in. We don't recommend that you do, but you would probably get some epic photos inside. Check out our post about exploring the Bangkok Customs House for everything you need to know about the place, and a gallery of the photos we took there.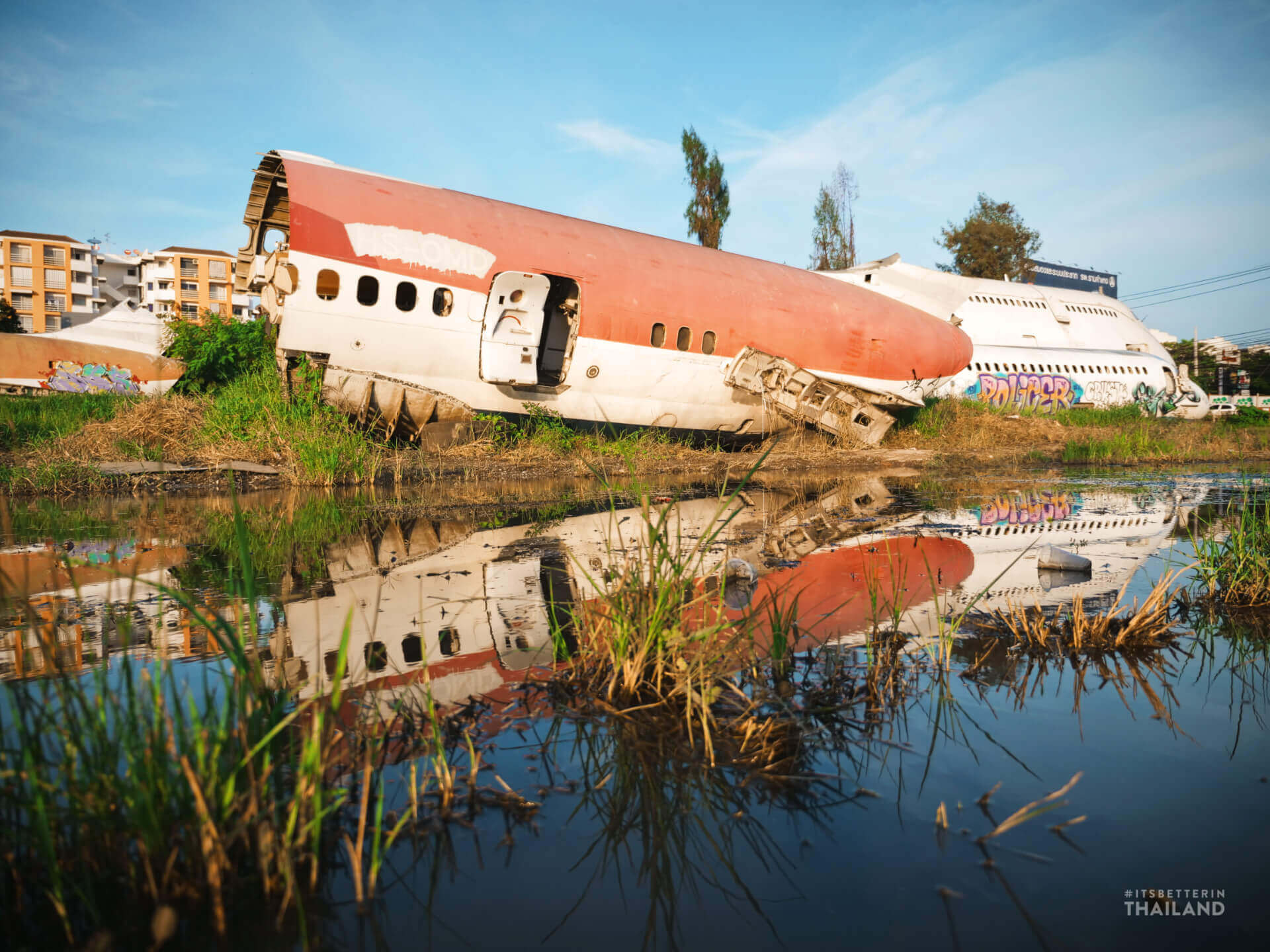 2. The Bangkok Airplane Graveyard
One of the coolest and most random Bangkok Ghost Tower alternatives is this airplane scrapyard. It's not very centrally located, but it is still very much in the middle of Bangkok. Inside are a number of sections of airplane fuselage that have been stripped down. Once inside, you can pretty much do what you like and go where you want, including climbing up to the third floor of a 747. From the cockpit, you can even climb through a hatch onto the roof for extra-epicness. Read our post about exploring the Bangkok Airplane Graveyard for a photo gallery and everything you need to know about getting there and getting in.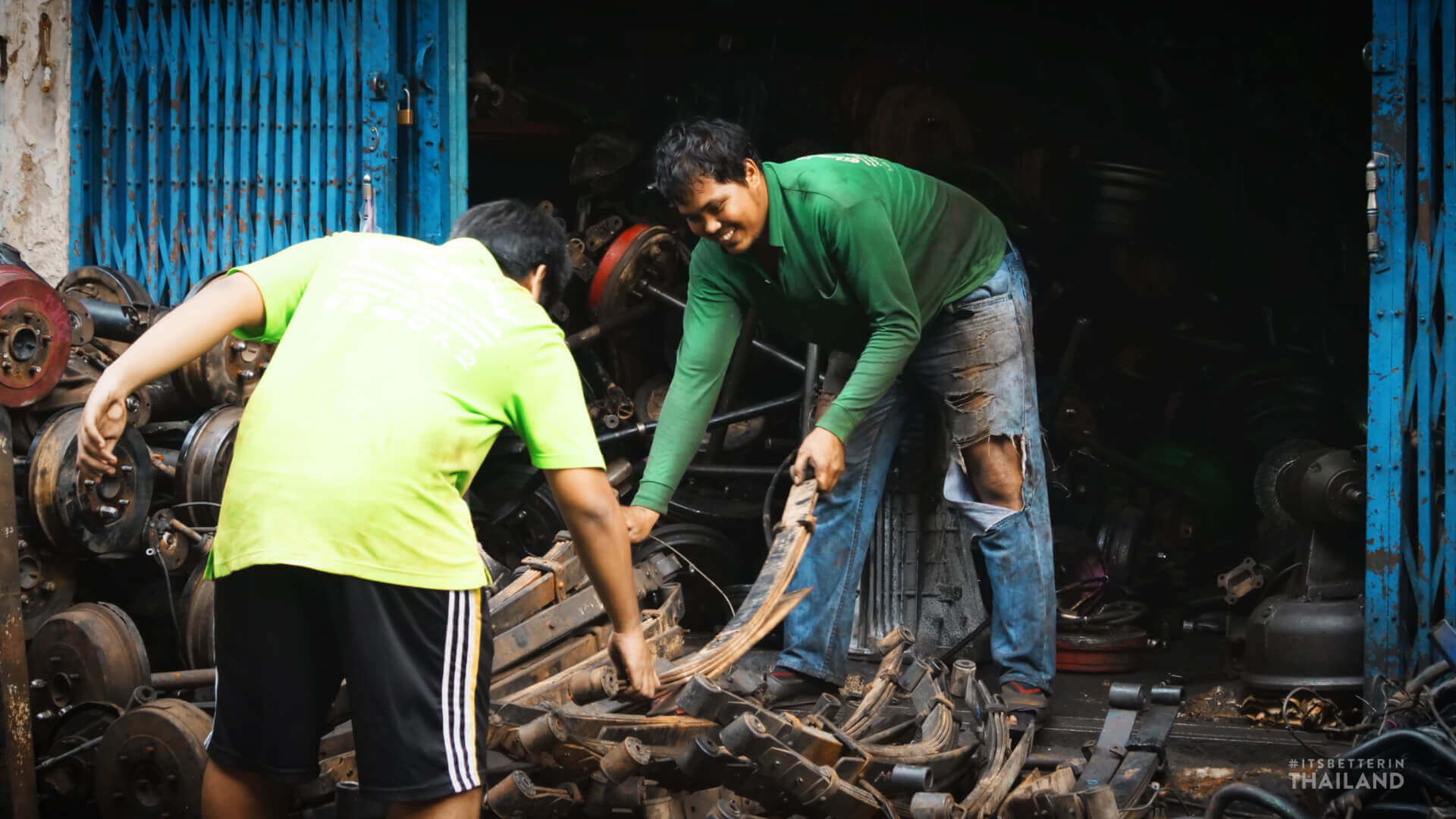 3. The metal shops in the back alleys of Chinatown
The Talad Noi (ตลาดน้อย) neighborhood of Chinatown is one of the oldest and most interesting areas of Bangkok. This one is more for photographers than for urban explorers who want to explore abandoned buildings. The best way to get there is to head for the River View Guest House (Google Map link). No matter which way you take, if you're heading towards it, you'll run into these tiny back alleys. Once you're into it, almost every shop is scrapping, machining, or repurposing old metal parts. One shop will do just engine blocks, another nothing but gears, one more only shocks. The rusty old parts are piled high and spill out into the streets. It's a photographer's dream, but remember that the people live and work there so be polite if you're going around poking your camera in people's faces.
The easiest ways to get to Talad Noi are taking the MRT to Hua Lamphong Station, or a river boat to Marine Dept. Pier (กรมเจ้าท่า). If you do find yourself near the River View Guesthouse, check out the restaurant on the 8th story rooftop. They do some decent food and cocktails for a pretty good price. The view there is fantastic, especially at sunset. You can easily combine Talad Noi with a visit to the Old Customs House as they aren't too far apart.
Finding more Ghost Tower Alternatives in Bangkok
If you find another urban exploring alternative to the Sathorn Unique tower, let us know in a comment below.