Urban exploration at Bangkok's Old Customs House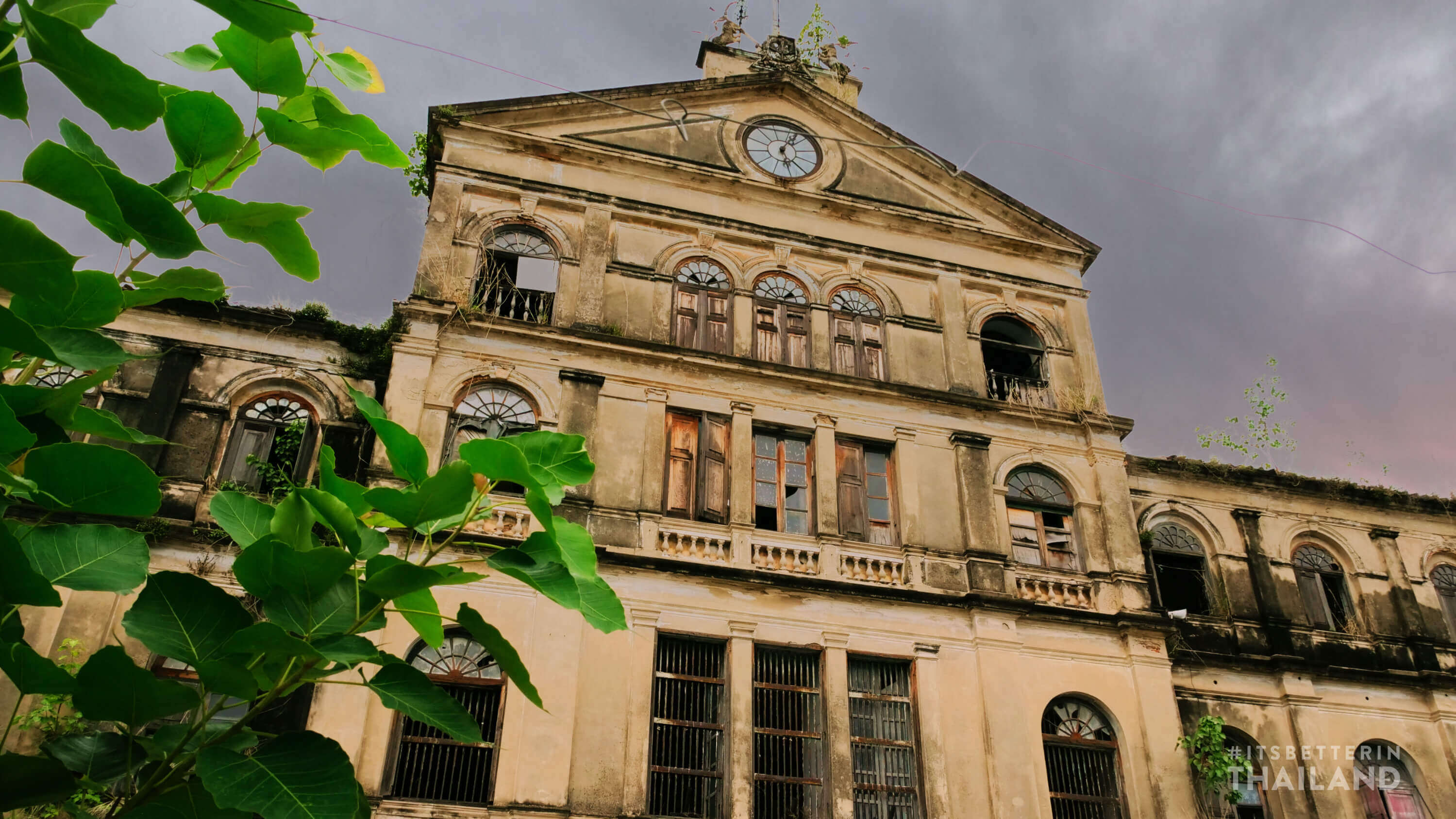 This abandoned colonial-era building in Bangkok is both beautiful and creepy.
Urban exploring in Bangkok hasn't been the same since the Ghost Tower closed. That doesn't mean though that there aren't other options. The Old Customs House along the Chao Phraya River is a great location for Bangkok urban exploration. The building was clearly once very beautiful, but is now falling apart. The current state of decay does have its own charm and beauty which makes it a favorite spot for photographers. It's also pretty creepy looking, so anyone with a dark side or who is into ghosts or the paranormal will be into this place.
Keep reading for our tips on getting there, dealing with security, and getting great photos. Also, check out our photos below for inspiration.
Getting to the Old Customs House
It would be fairly easy to get there in a taxi by telling them Charoen Krung Soi 36 (ซอยเจริญกรุง 36). You can also take the BTS to Saphan Taksin station by the river and walk about a kilometer along Charoen Krung Road until you get to Soi 36. It's just a one minute walk in from the main road.
Bangkok urban exploration inside the Old Customs House
If you're looking for an alternative to visiting the now-closed Sathorn Unique, then the Customs House is a good option. It's hard to beat the wow factor of the old Ghost Tower, but the Customs House has its charms. We don't want to encourage anyone to do anything illegal, but if you do want to enter and explore a dangerous abandoned building, you could do it here. The doors are all covered over with corrugated tin sheets on steel frames, but some of them aren't a great fit and you could squeeze in from the side. There is a security guard you would have to watch out for. Inside is probably pretty dangerous, with rotting floors and ceiling beams, and almost certainly snakes. We don't recommend going in, but there would probably be some cool photos to be had inside if you did.
Dealing with the security guard and getting great photos at the Old Customs House
For reasons that are not really clear to us, you are not actually allowed to take photos here. There are some signs around saying so, but you could plausibly say you didn't see them. The Customs House is actually two buildings, the main one has the clock and faces the river. A side building is connected to the main one by a wooden bridge over the road that looks ready to fall any day. This road is the very end of Soi 36 before it runs into the river.
When you first arrive there is a small security guard's booth on your right. There was nobody in there when we went. At the end of the road, a parking lot in front of the main building opens to your right. On your left, and the back of the old building there is an office that did have a security guard inside. He didn't seem to care too much, but at one point when we were right in front of that office taking a photo he told us we could not.
We recommend getting some shots in the street between the two buildings first, then walking all the way across the parking lot to the other end of the main building and getting shots from there. Once you've gotten those, get the shots you want in the center of that building. That way if the security guard confronts you, you will have already gotten most of the shots you want. You can also shoot the back of the building over a wall. To get back there, walk into the tiny walkway next to the first guard booth and you'll see it. Note that if you go back there you are right outside of people's homes so be respectful. There's also a tiny shop just inside where you can buy a bottle of water or a snack.
Bangkok urban exploration at the Old Customs House
If you're interested in photography or exploring quirky old places, we definitely recommend checking this place out. You will probably only want to stay for a half an hour at most, but it's worth going there. From here, it's a short walk to Chinatown where lots more urban exploration to be done.
Also be sure to check out our post on Bangkok urban exploration at the Airplane Graveyard.