Tha Pai Hot Spring in Pai Thailand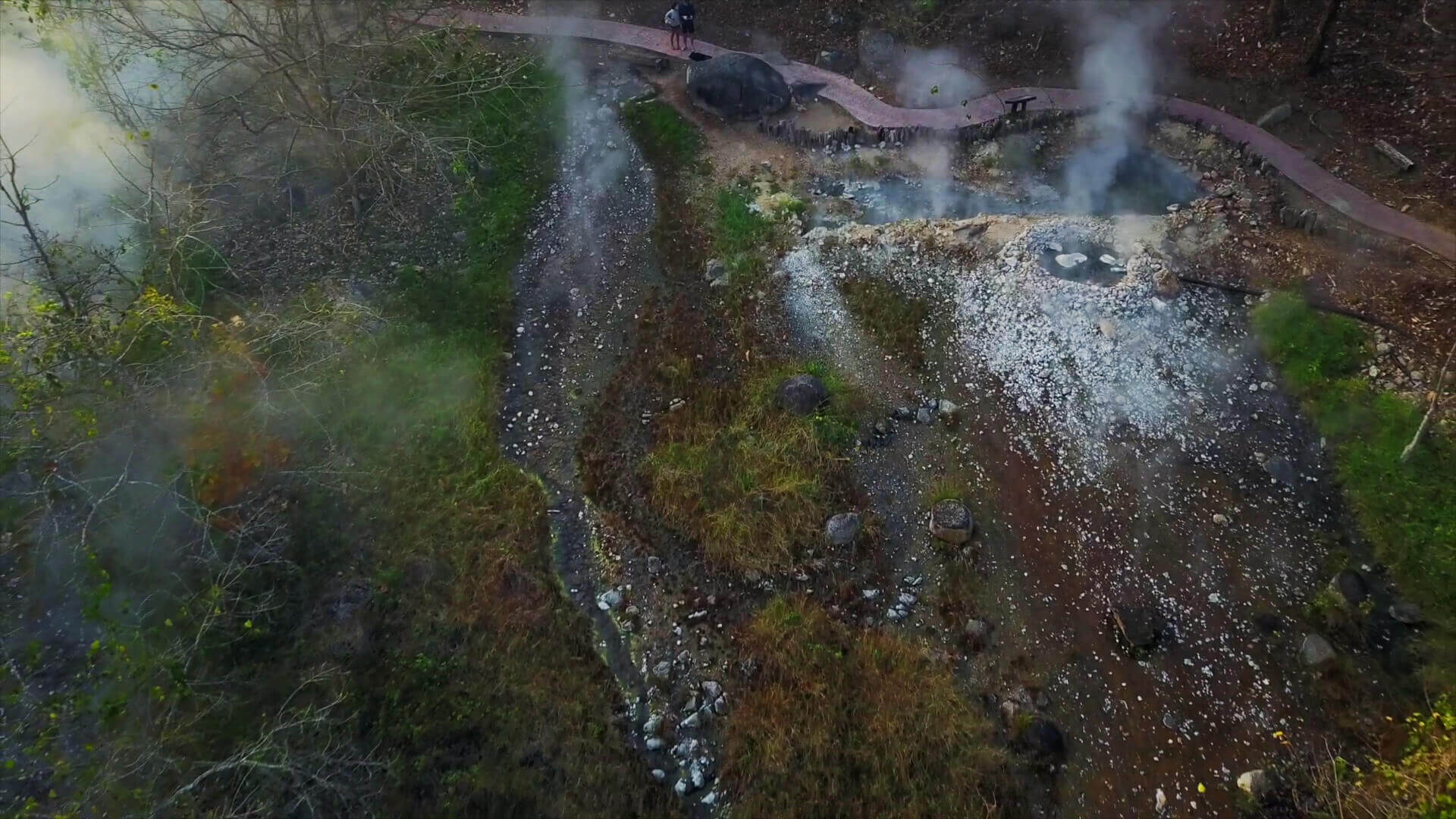 Tha Pai Hot Spring is just outside the popular town of Pai in Mae Hong Son Province. Mornings here are amazing, especially during the cool winter months
บรรยากาศยามเช้า นอนแช่น้ำพุร้อนลวกไข่กิน ที่โป่งน้ำร้อนท่าปาย จ.แม่ฮ่องสอน มีใครสนใจอยากไปบ้างมั้ยครับ?
This hot spring is just outside the popular town of Pai in Mae Hong Son Province, 3 hours from Chiang Mai. During the cold winter months, mornings at Tha Pai Hot Spring are amazing. Definitely one of the best things to do in Pai. They do have double pricing and foreigners have to pay 300 baht to enter. No exceptions are made even for work permits or drivers licenses. Thais pay around 30 Baht, and local Thais and hilltribe people enter free.
Huay Nam Dang National Park
The fee is a little much for just the hot spring, but it also covers you for same day admission at Huay Nam Dang National Park a 30 minute scooter ride further on from the hot springs towards Chiang Mai. It's a really beautiful place, well maintained, and during the week nearly empty. They rent everything you need to camp and clean and maintain the gear well. If you visit the park and the hot spring together, it's definitely worth the fee. A perfect one to two day trip in Pai.