Khao Sok – one of Thailand's most beautiful destinations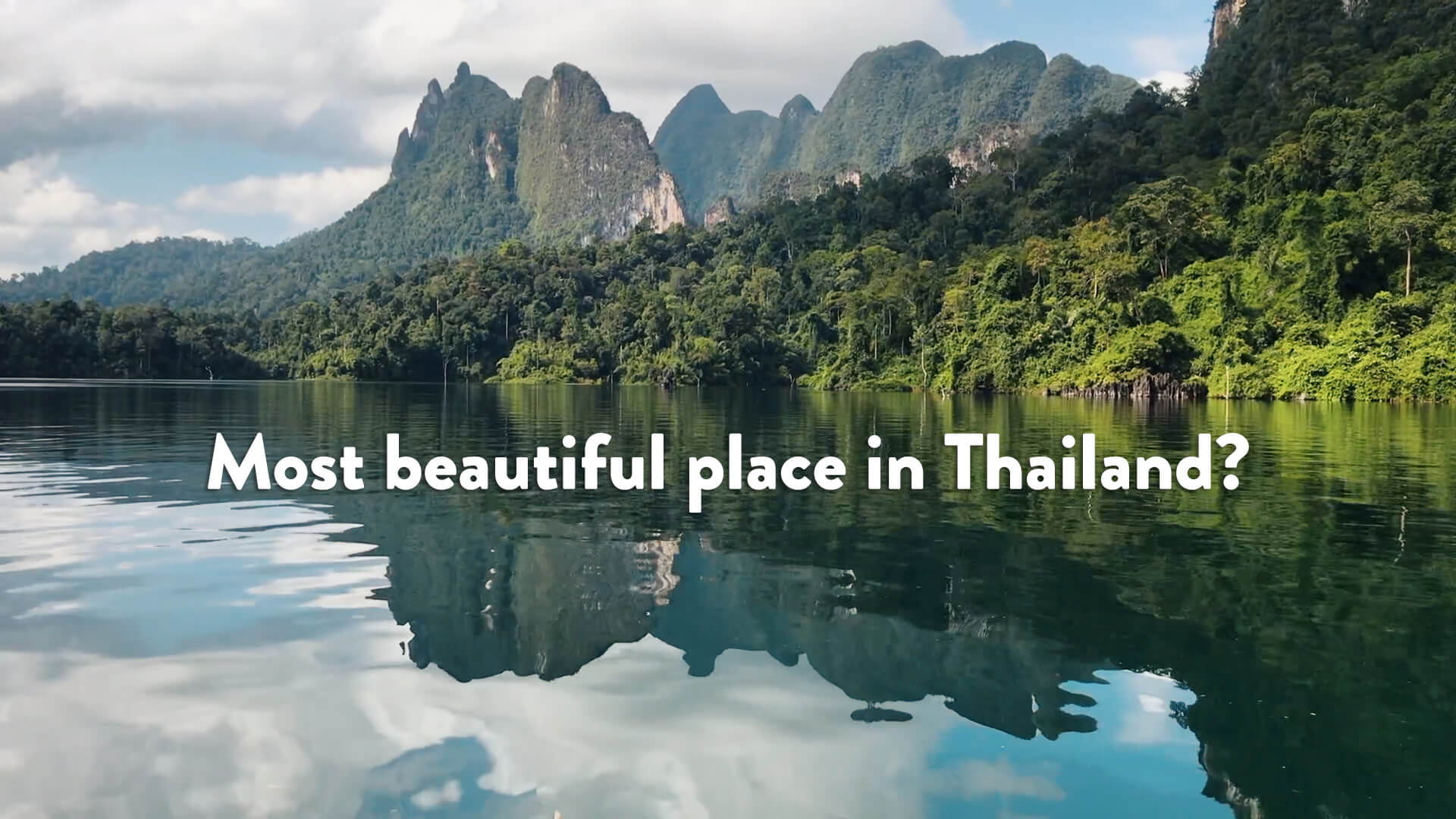 Khao Sok is incredibly beautiful, and it's one of the best places in Thailand to see jungle wildlife.
Script: Khao Sok is an incredible national park in Southern Thailand full of limestone cliffs, caves, waterfalls, and some of the best-preserved jungle habitat in the country. The forests here are so thick they're almost totally inaccessible, but a dam has created a huge reservoir right in the middle of the park. Traveling by boat on Chiaw Lan Lake lets you get right up close to the jungle.
Most people book either a one day tour, or a two-day visit with an overnight stay at one of the floating bungalows on the Lake. These trips usually include a jungle trek, a cave visit, and a wildlife safari by boat. The caves are really cool, and even better in the dry season when you can explore deeper inside of them. There are also a lot of waterfalls in the park, including this one that falls straight into the lake.
Most people only stay for one night, but I would really recommend booking a second one. The tour itineraries are really busy and they feel pretty rushed. Having an extra day to chill out with nothing to do is amazing. We spent a lot of our second day kayaking and that was when we saw most of the animals in this video.
The jungle wildlife might be the best part of Khao Sok. The diversity of animals here is just incredible. Sitting in a kayak watching gibbons and great hornbills stuffing themselves with figs was just an awesome experience….
We definitely saw some cool animals on the guided safari, like these dusky leaf monkeys that we would have totally missed if the guide didn't point them out. But seeing wildlife from the kayak with no motors, no other people, and only the sound of the jungle was definitely the most memorable part of Khao Sok for me.
Khao Sok IS one of the rainiest parts of Thailand and even in the dry season there's a good chance you'll get rain. Definitely, don't let that stop you. Almost everything we did here can be done rain or shine.