Bang Kachao – Bangkok's Green Lung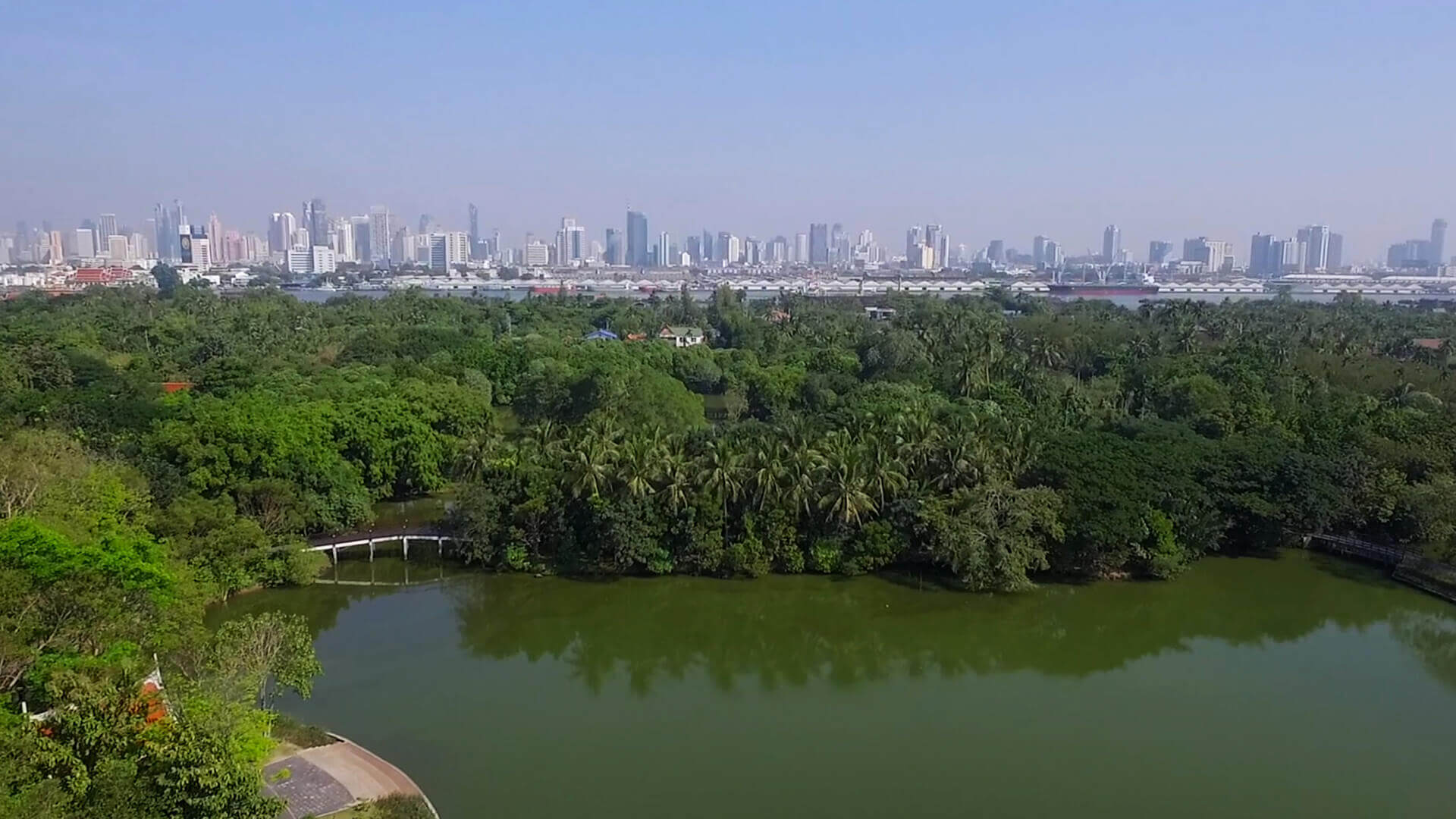 Why you should go to Bangkok's Green Lung, plus the right time to go and the best way to get there. This is one of our favorite things to do in Bangkok
script:
Can you believe this place is in Bangkok?
Bang Kachao is a perfect place to spend half a day in Bangkok.
Bangkok's Green Lung is across the river from Khlong Toei Port.
2 minutes in a boat and you're there.
Rent a bicycle and just cruise.
Conservation laws have kept Bang Kachao mostly undeveloped.
Come see the parks, nature, slow pace of life, and the iconic raised walkways that make Bang Kachao special.