Elephant Round Up Festival – Surin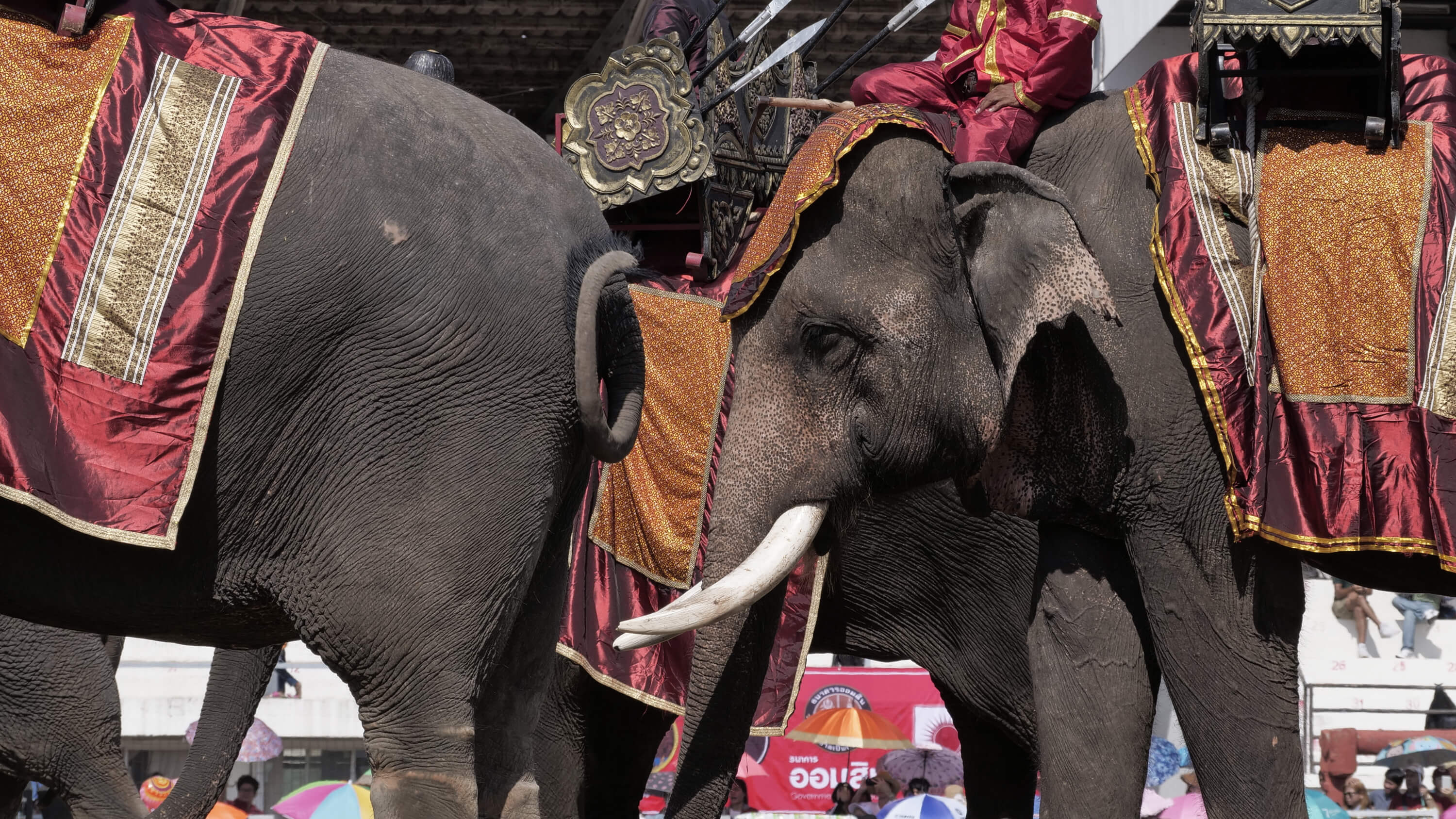 This festival celebrates Thailand's historical and cultural connection to these amazing animals
The next upcoming date is Friday, 17th November, 2023 (in 1 month).
Each year in November, Surin Province in Northeastern Thailand hosts one of Thailand's most unique festivals. The Surin Elephant Round-Up, or Surin Elephant Festival celebrates the special history and connection that Thai people have with these amazing animals. There are a lot of ethical issues around elephant tourism, and we generally recommend people not engage in most of these activities. But there is also no doubt that these animals have an important place in Thai culture and history, and this festival celebrates that fact.
When is Surin Elephant Festival?
The festival takes place on the third weekend of November each year. 2018 had some activities on the Thursday including a rehearsal with the elephants, parade floats decorated with elaborately carved fruits and vegetables, and an opening ceremony in the middle of the city.
Friday morning had the parade through town with marching bands and all the elephants heading to the town center for the elephant buffet — 50 tons of fruit and vegetables set out for the elephants to enjoy! They seem to especially like eating watermelons whole.
Friday and Saturday evening there is a light and sound show with music, dance, and historical reenactments at Prasat Si Koraphum, a 13th century Khmer temple located a 30-minute drive outside of Surin City. We had low expectations for this but really enjoyed it. It's quite an elaborate production.
The actual Elephant Round-Up happens Saturday and Sunday morning in Surin Stadium.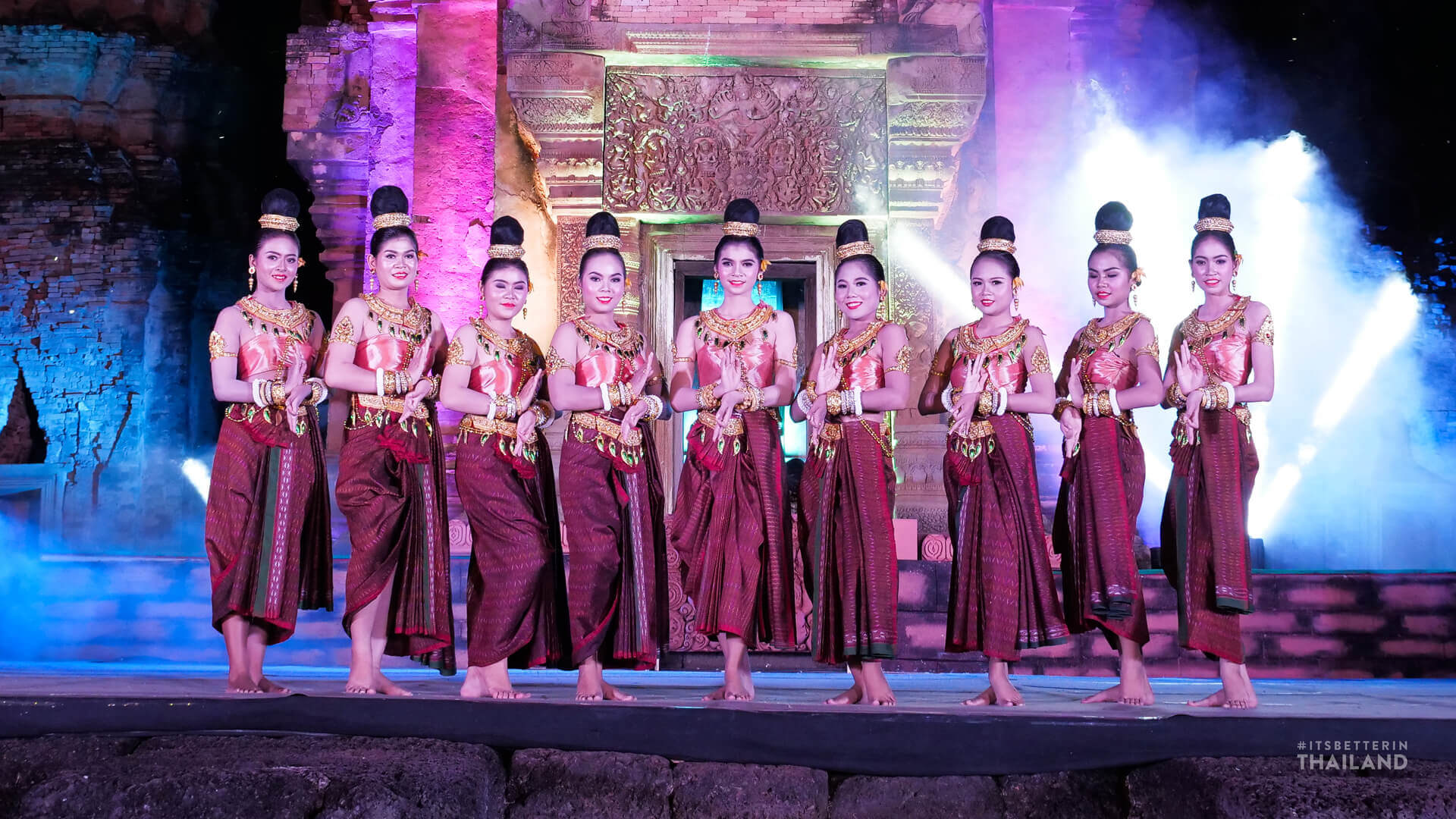 Is the Surin Elephant Festival ethical?
If you are on the fence about visiting because of animal welfare concerns, we can't say for sure that none of these animals are mistreated. What we can do is give our opinion on the cultural value of the festival. We found the cultural programs and historical re-enactments to be really good and of higher production value than is typical for these events in Thailand. The country has a long history of domesticating elephants for work and for war, with a lot of ritual and superstition around them. This festival does a good job of celebrating that.
At the same time, there is a lot of the less tasteful elephant tourism elements that are more like what you'd see in a circus. The elephants paint pictures, play football, throw darts at balloons, and are made to do other tricks. The training for these probably ends up being fairly stressful for the animals, and something so unnatural for an elephant to do feels pretty distasteful. There is a really stark contrast between the historical re-enactments with the elephants, and the circus acts. With all that said, it's up to you to decide for yourself whether or not to go.