Wat Pha Sorn Kaew – beautiful temple in Phetchabun Province
One of the most interesting and photogenic temples in Thailand
One of the most unique temples in Thailand is located in Phetchabun Province, and in our opinion, it's one of the more beautiful ones. Wat Pha Sorn Kaew (วัดพระธาตุผาซ่อนแก้ว) translates to the temple on the glass cliff. Personally, we aren't the biggest fans of temples and generally only visit when one has something really unique about it. Wat Pha Sorn Kaew absolutely fits the bill for that. The modern style is reminiscent in some ways of the architect Gaudi, especially in the use of mosaics.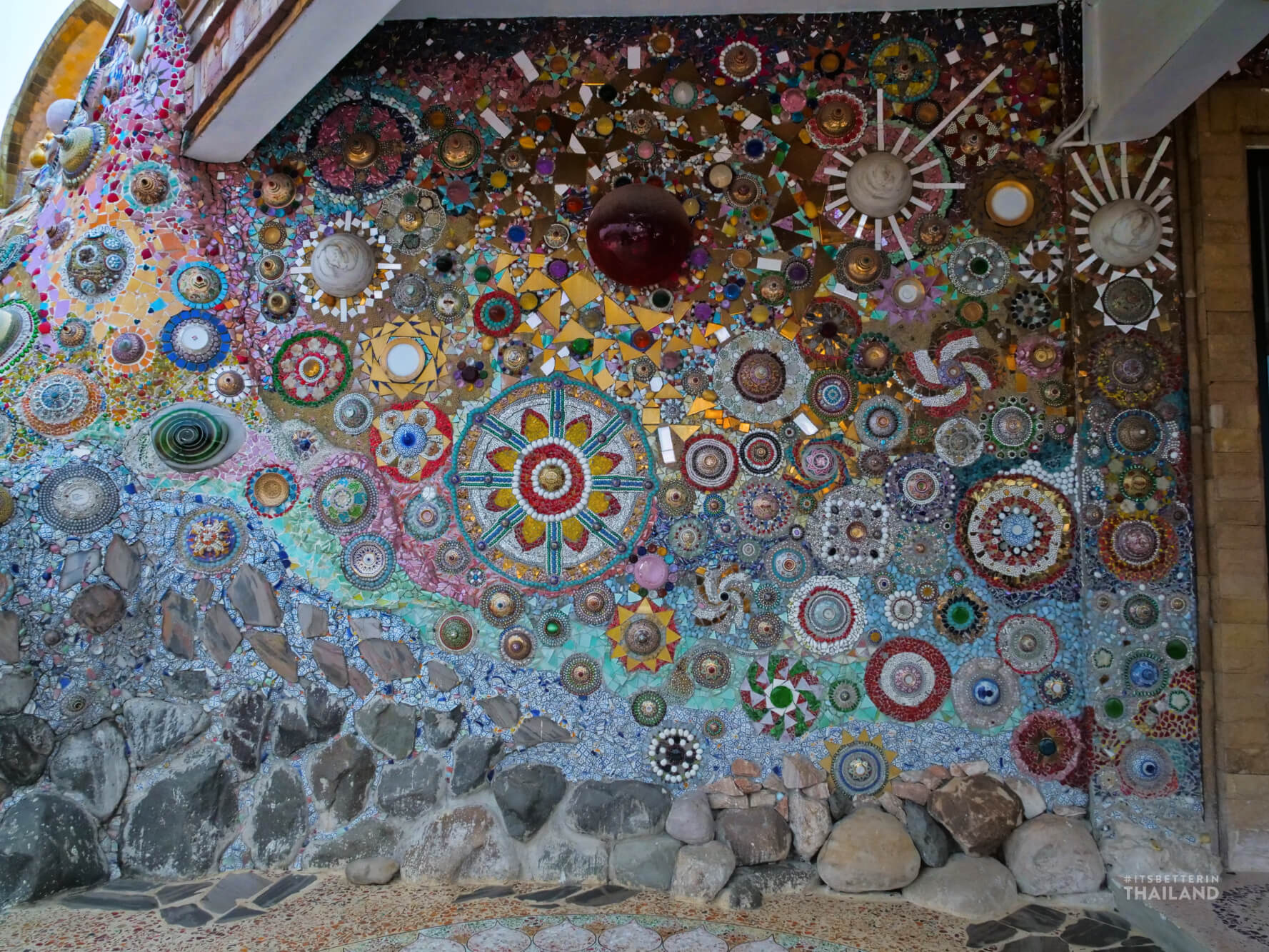 The temple is quite new. Construction began in 2004 and some of it is still underway. Wat Pha Sorn Kaew is a meditation retreat, and the area in the mountains of Khao Kho was chosen for its beauty and serenity. Just the views alone almost make the drive up worth it. The highlight is obviously the five seated Buddhas and they're really quite imposing. If you're lucky enough to get a blue sky as a background, the contrast between the bright white statues and the sky guarantees a great photo. The mosaics are really beautiful as well, and it's worth spending some time wandering around getting lost in their intricacies.
Getting to the most famous temple in Phetchabun
You'll need your own car or motorbike to get to Wat Pha Sorn Kaew, or to hire a driver to take you. Your hotel in Phetchabun, Phitsanulok, or Lom Sak should be able to help arrange a driver. The roads are in good shape the whole way there. If you're driving there yourself, as you are arriving a number of people will try waving you into parking lots. Parking seems to be 20 Baht everywhere.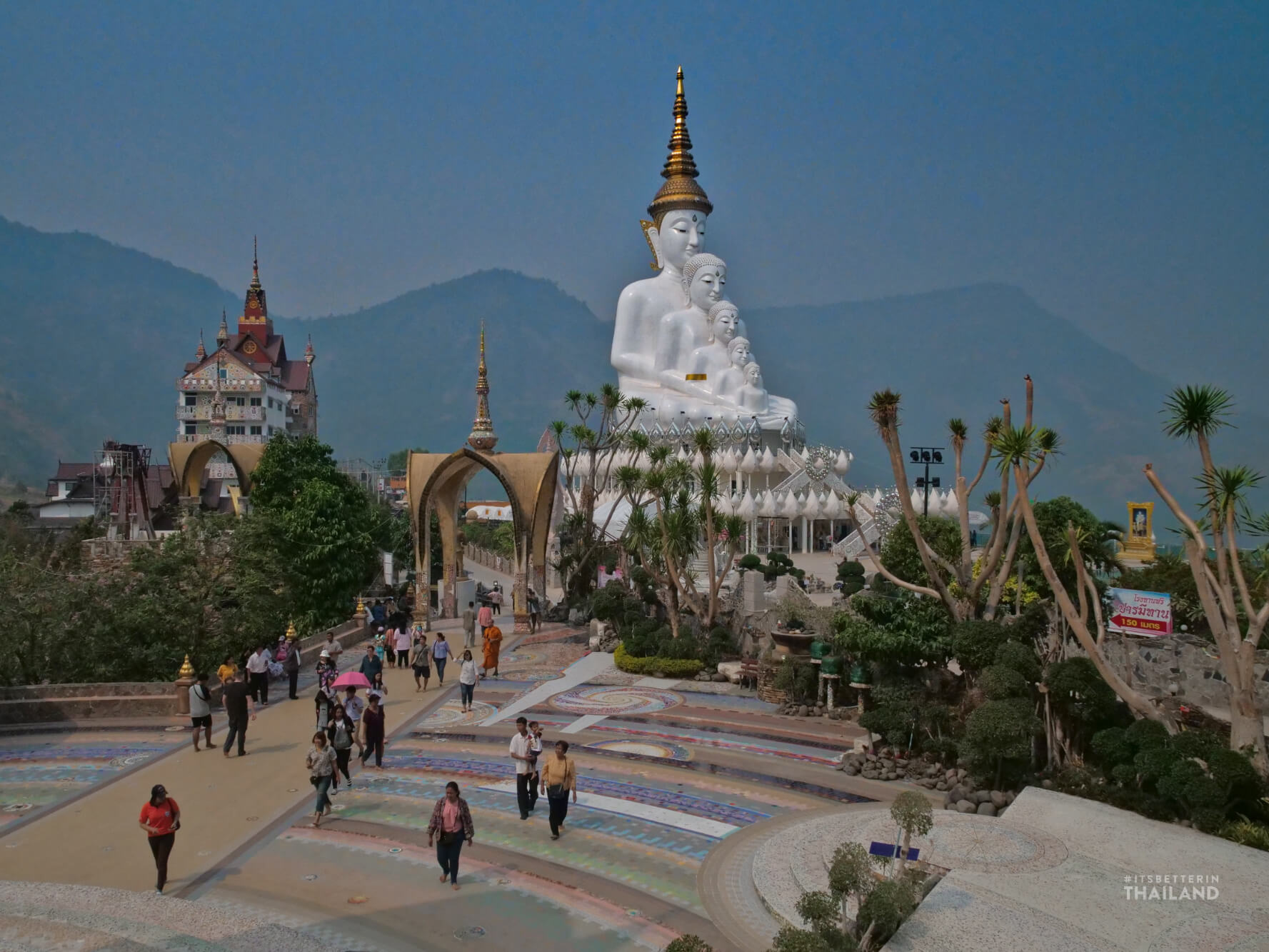 Highlights of Wat Pha Sorn Kaew
The biggest draw is obviously the five seated white Buddhas layered from the largest at the back to the smallest at the front. This is located on one side of the road and there are a number of different angles to get great photos. Inside, under the statues, there is a small temple where offerings can be made. You need to take your shoes off and leave them on the rack at the entrance near the road, so flip flops or sandals are recommended.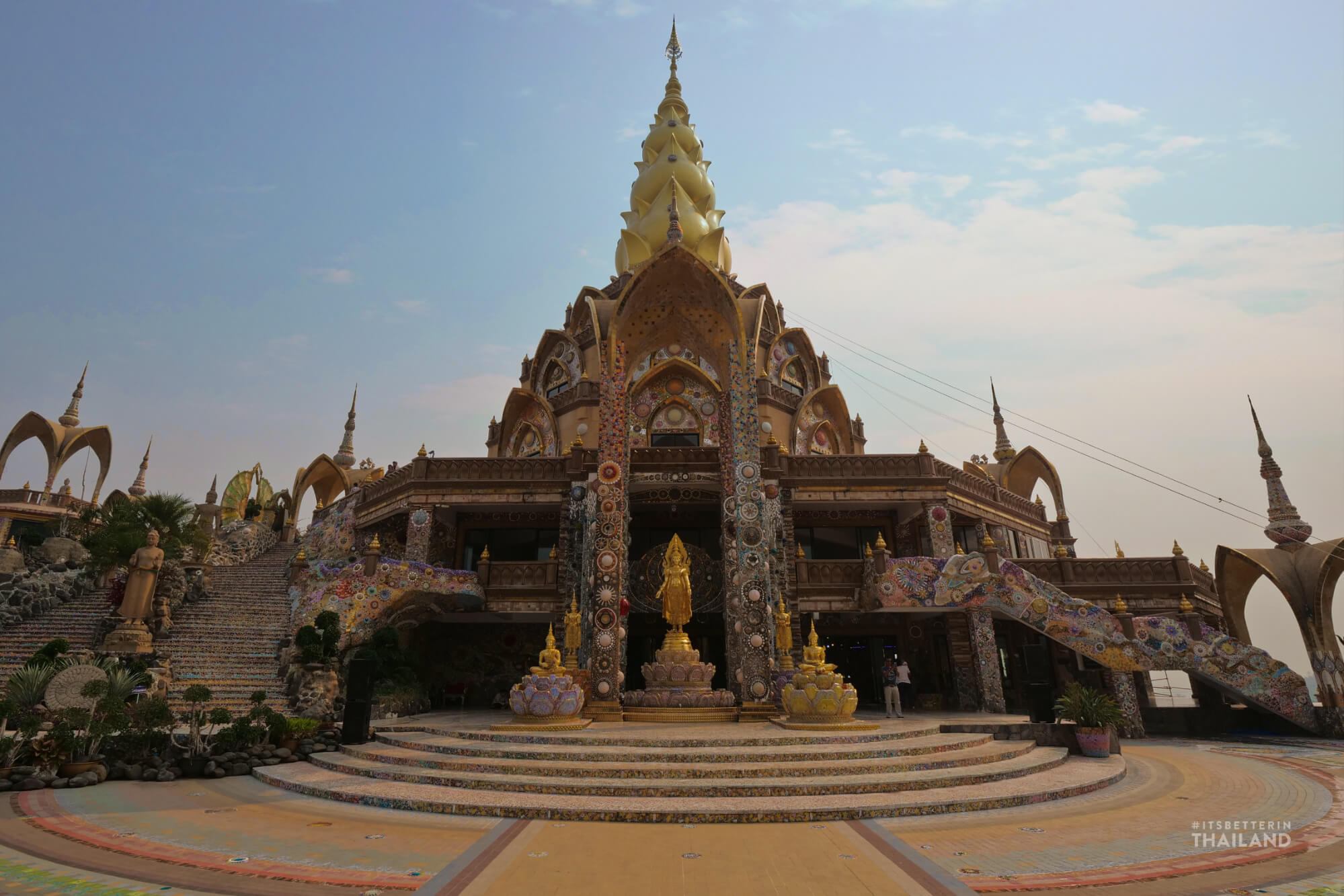 Across the small road from the white Buddha statues at Wat Pha Sorn Kaew is the temple itself. This is where most of the mosaic work is. Take your time wandering up and down the different stairways and be sure to walk all the way around when you get up to the higher levels. There are some archways here and if you take a photo through them you can frame the Buddha statues in the arch for a great photo. You'll need to leave your shoes at the entrance here as well.
For more information on this area, see our travel guide to Khao Kho.
Photo gallery