Visiting Ramkhamhaeng National Museum in Sukhothai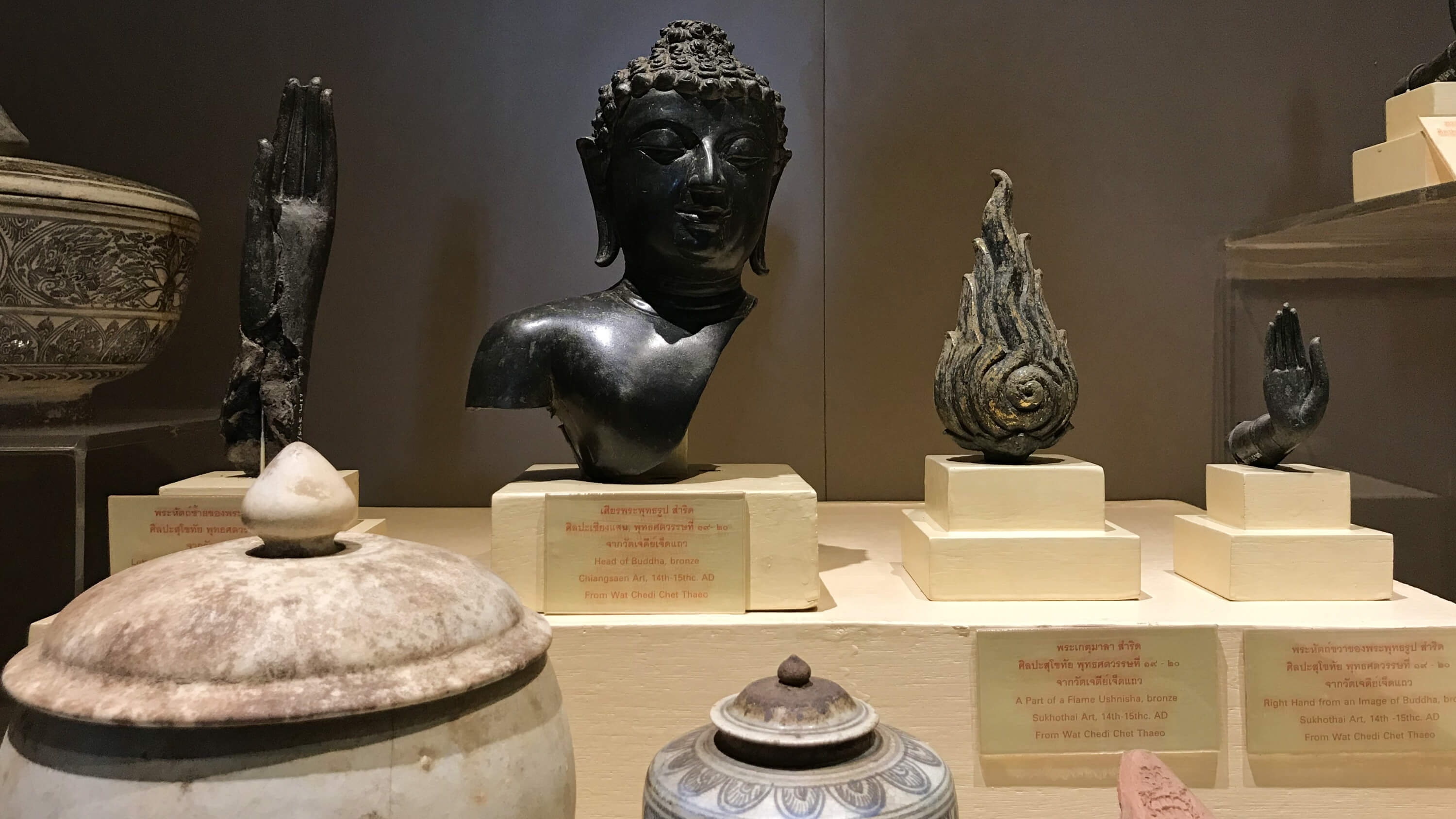 A nice museum with some beautiful artifacts, but the curation leaves something to be desired
The ancient Thai capital of Sukhothai is a great place to visit for anyone interested in Thai history. If you visit here, you'll certainly visit the Old City to see the ruins, and while you're there we recommend you check out the Ramkhamhaeng National Museum. The museum houses many important statues, artifacts, and relics that were unearthed by archaeologists around the Sukhothai area. The Kingdom of Sukhothai lasted from 1238 until 1438. See our Sukhothai Province page for more information on the area's history.
Pro tip: Check out how to visit the museum as part of our best Sukhothai itinerary for people with limited time and/or attention spans.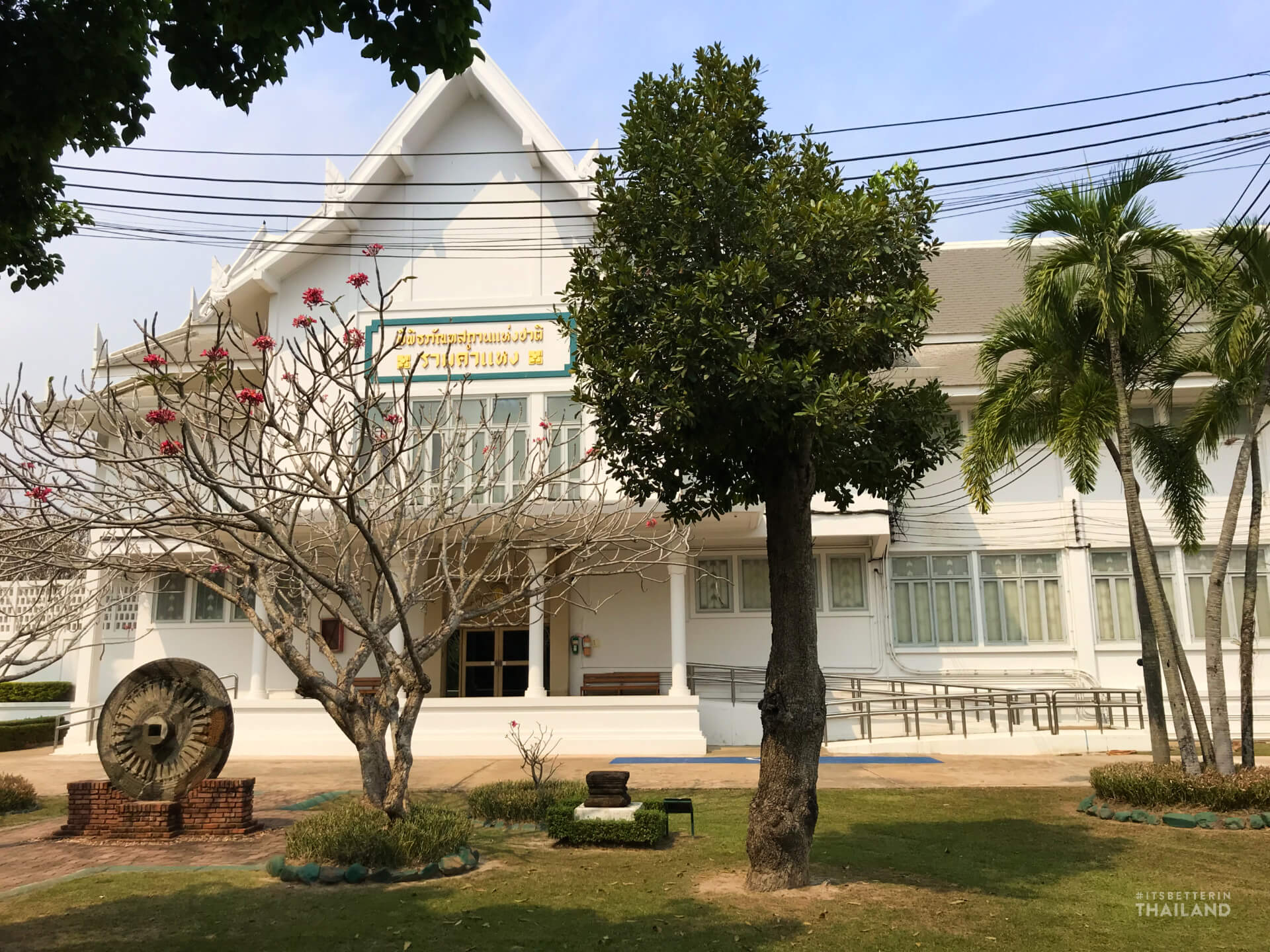 Ramkhamhaeng National Museum hours and entrance fee
The museum is open every day from 9 am to 4 pm. Thais pay 30 Baht entrance fee (free for students), and foreigners pay 150. No discounts or Thai pricing is available for foreigners regardless of work or visa status. The Google Maps location for the museum is correct.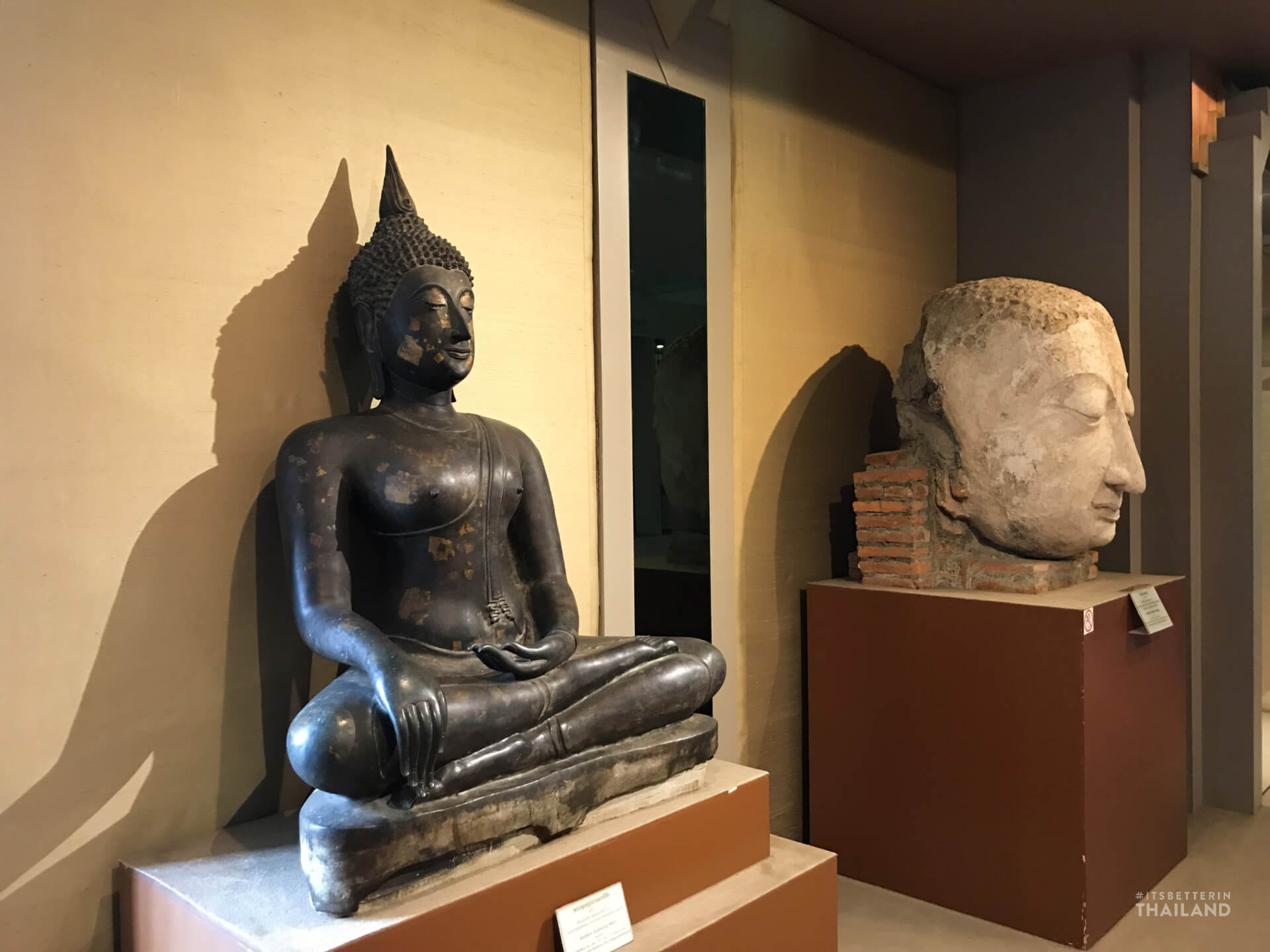 Is Ramkhamhaeng National Museum in Sukhothai worth visiting?
The museum is very well-reviewed on sites like TripAdvisor. To be totally honest, we felt it didn't really live up to the hype. We found that it is worth visiting because there are some very beautiful relics. The Buddha statues, carvings, stone tablets with inscriptions, bas relief walls, pottery, and everyday objects are all quite interesting.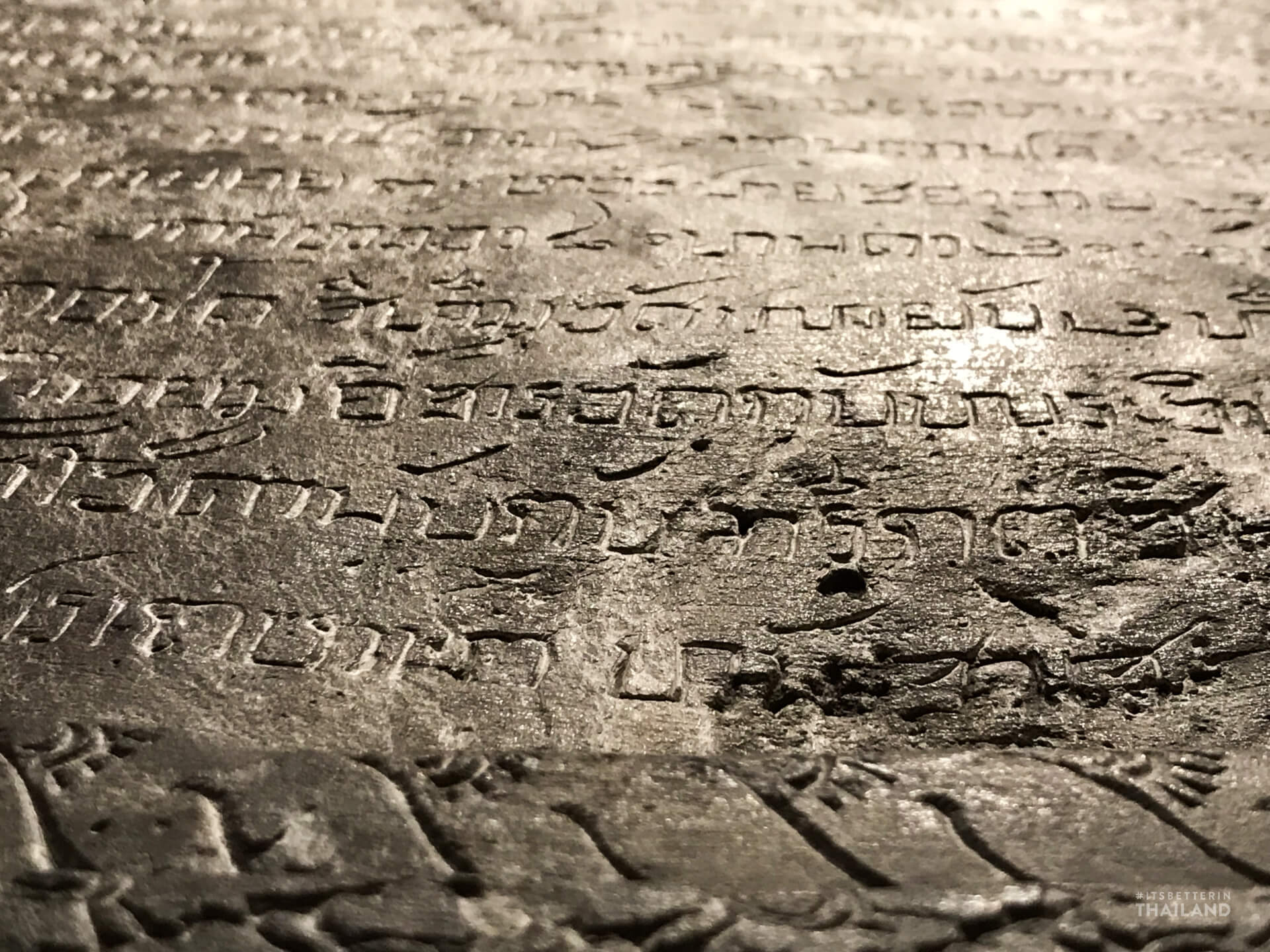 What we found lacking at the Ramkhamhaeng National Museum was the curation. There is no real flow to the museum, and no story or context. As someone who really likes history, I was very underwhelmed by the information presented. You could spend all day there and learn almost nothing about the Kingdom of Sukhothai other than about their religion and aesthetics. We spent a little over an hour there between all three buildings and seeing some reproductions in the garden out back. If you are someone who can get lost staring at a beautiful piece of art, you should probably leave yourself around 2 hours.
One thing we'll give them credit for is that all signs are actually written in both Thai and English that is actually understandable, and not just Google translate gibberish.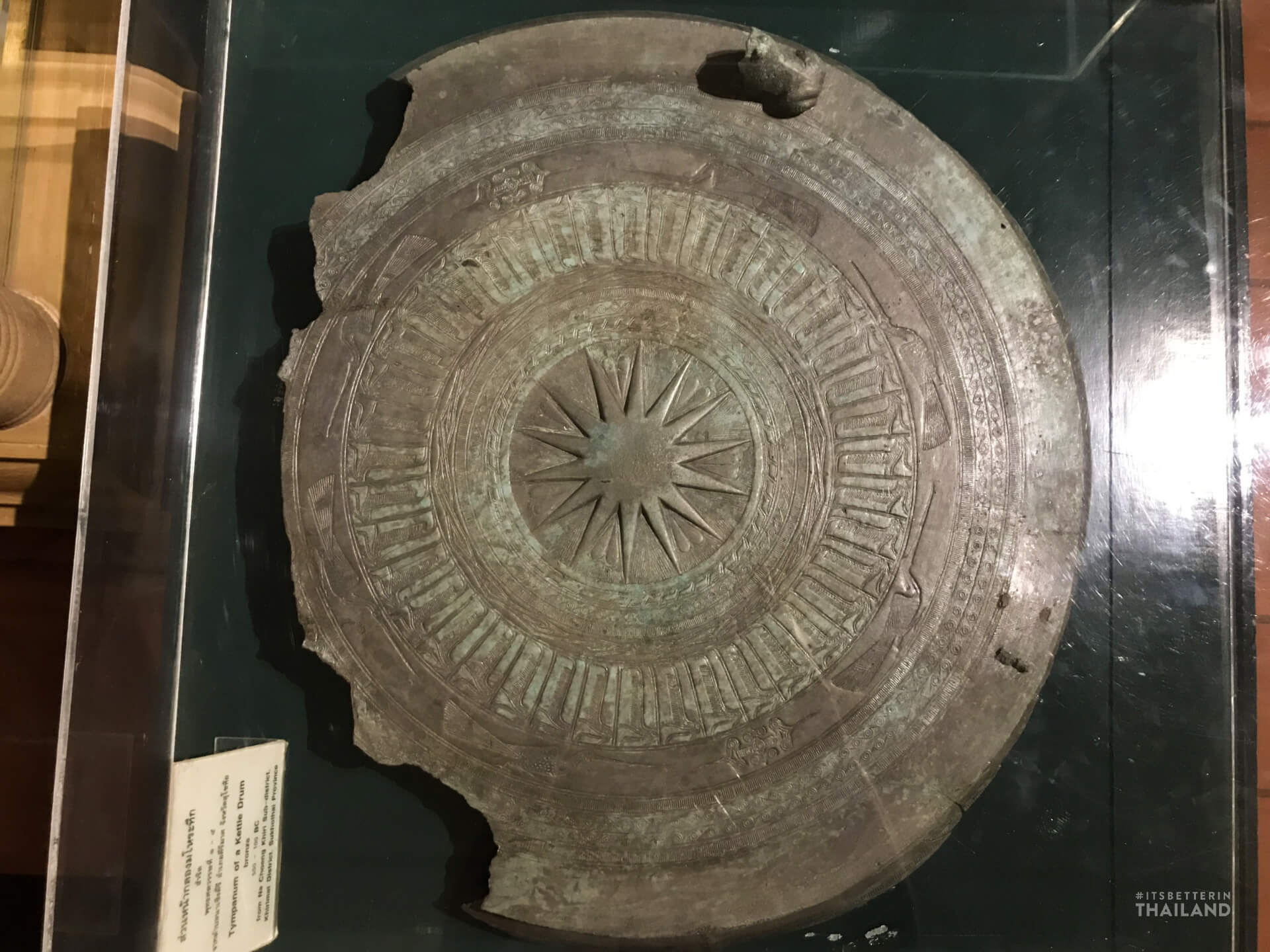 When to go
The Ramkhamhaeng National Museum is located directly opposite the Sukhothai Historical Park so the best time to visit is midday. The Airconditioned museum makes for a nice break during the heat of the day, and when the sun is too bright for great photography. 4 pm seems early to close but you wouldn't want to be there after that time anyway as the late afternoon light is a great time to see the ruins outside.
Photo Gallery