Rock climbing at Green Climbers Home – Thakhek, Laos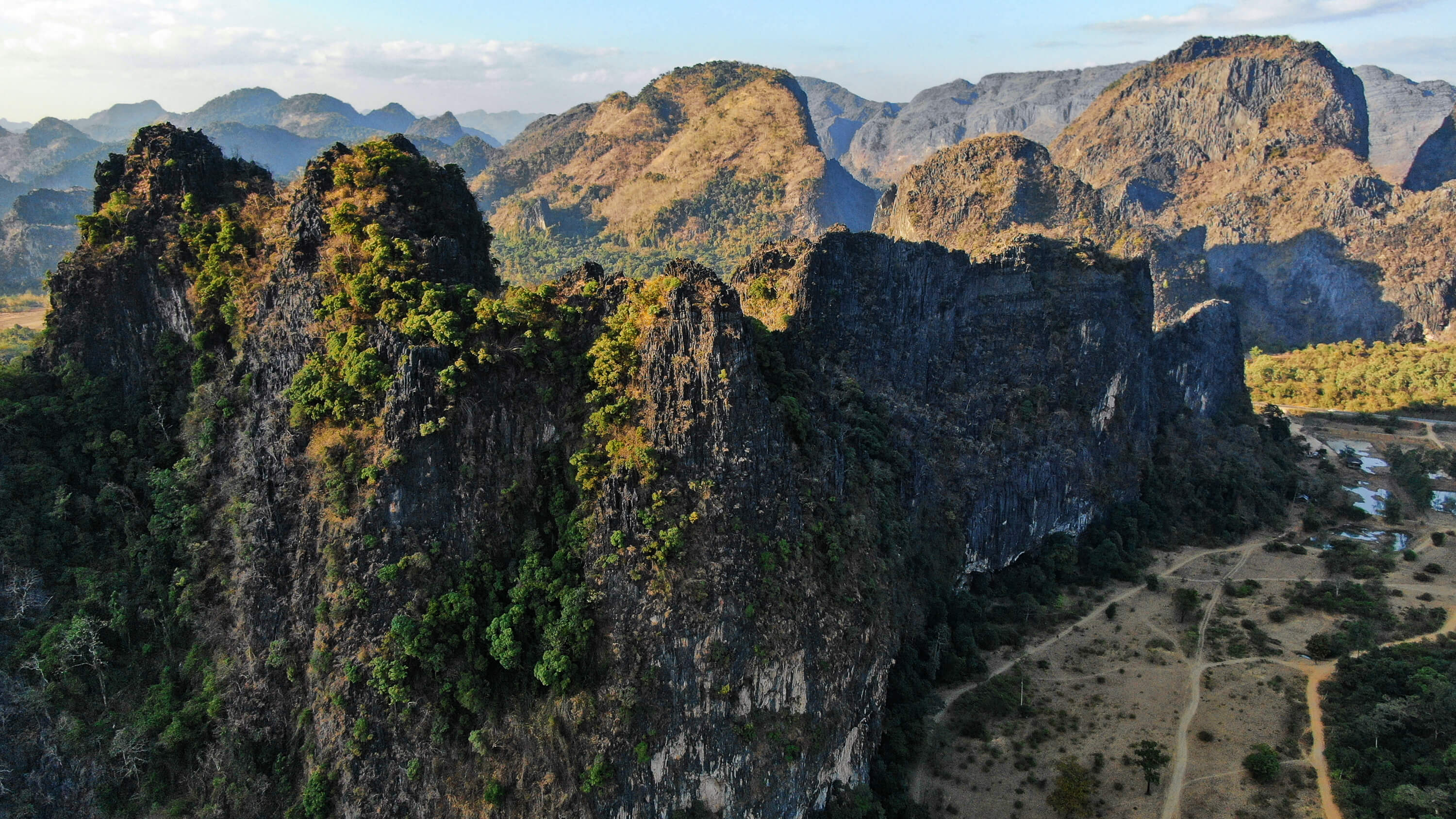 A short over the Thai-Laos border in Nakhon Phanom is a rock climbers paradise.
Green Climbers Home in Thakek, Laos is a paradise for beginner to advanced climbers with over 400 routes from 4 to 8c. Although not technically in Thailand, Thakhek is a short bus ride over the third Thai-Laos friendship bridge from Nakhon Phanom.
Short trips are less convenient and work out more expensive as you'll need to pass immigration at the border to leave Thailand and purchase a Laos visa ($35).
---
When to go
Green Climbers Home is closed during rainy season (June until September) due to flooding of the roads, the campsite as well as the climbing area. November to April/May would be a perfect time to visit.
Read more on the Green Climbers Home FAQ page
---
Getting there
If you're starting in Bangkok, I recommend first fly with either Nok Air or Air Asia from Don Muang to Nakhon Phanom. From the airport take a minivan for 100 baht to Nakhon Phanom bus station.
After you arrive at the bus station in Nakhon Phanom you can buy a ticket directly to the bus station in Thakhek. From here you can either take a Tuk-Tuk to Green Climbers Home (approx 100,000 Kip in during the day / 150,000 Kip at night) or stay in the town and rent a motorcycle (70,000 – 200,000 Kip).
The Tuk Tuk drivers at Thakhek bus station are quite annoying and will almost always try to over charge you. We were told 180-250 Baht per person for the 4km drive to our hotel. After asking a few drivers and ignoring the others, we found a Tuk Tuk for 100 baht for two of us – more than locals would pay, but better than 400 baht.
Other travel options can be found on Green Climbers Home's website.
Note: For the Laos visa on arrival you will need $35 USD, a passport photo and a pen to fill out forms. If you want to pay in Thai Baht or other currencies you'll pay approximately $15 more.
---
Accommodation
During my 5 night trip to Thekhek I stayed in the town at Villa Thakhek and hired a motorcycle to ride to Green Climbers Home each day. If you are not very comfortable riding a motorcycle then staying at Green Climbers Home at the crag is without a doubt your best option. The roads in Laos are dangerous, primarily because of other drivers.
Tip: If you're staying at Green Climbers Home, make sure you take Kip or at least Thai Baht as there is nothing in the area surrounding the crag – nothing. Everything you need can be found at Green Climbers Home but you may want to bring your own snacks etc.
Get more information about accommodation on the Green Climbers Home website.
---
Final tips
Money – Money exchanges and immigration will only accept notes in perfect condition. Don't turn up with creased notes or notes with any rips and pen marks.
Download the XE.com app to your phone and add your currency + Laos Kip for quick conversion checking on the go.
---
Gallery