Phu Phan Noi viewpoint in Nong Bua Lamphu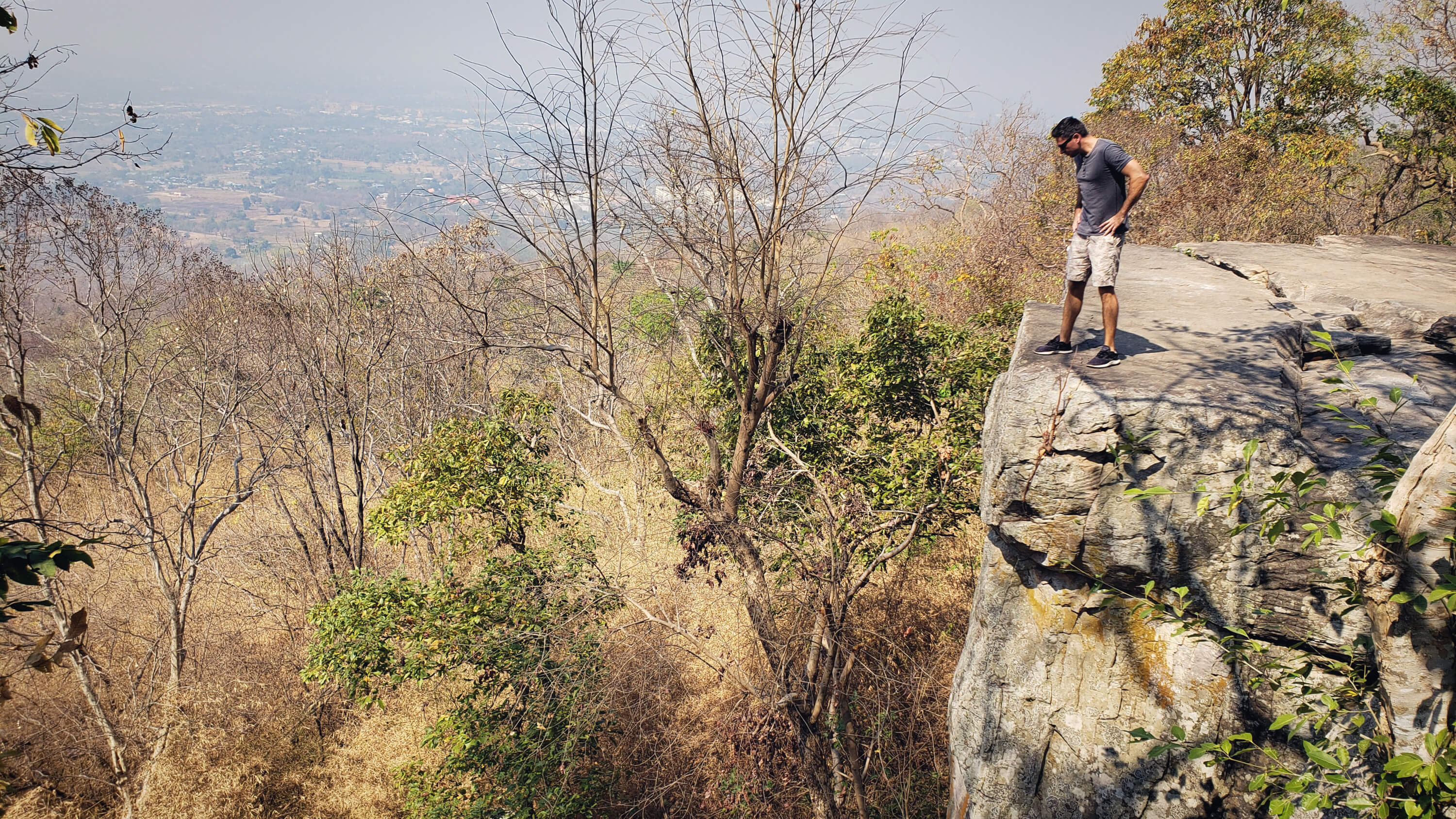 Phu Phan Noi is one of our top activities in Nong Bua Lamphu
Nobody will mistake Nong Bua Lamphu for Thailand's most exciting province, but while passing through we did find a pretty cool place to go. Phu Phan Noi is a mountaintop viewpoint with some dramatic stone towers and cliffs. The views from the top looking down over Nong Bua Lamphu city are very cool and worth the easy drive up for. If you like a little adventure, jumping from rock to rock over the deep crevasses will get your adrenaline up a bit. Phu Phan Noi won't be the best place you've ever seen, but if you're in the area it's definitely worth doing.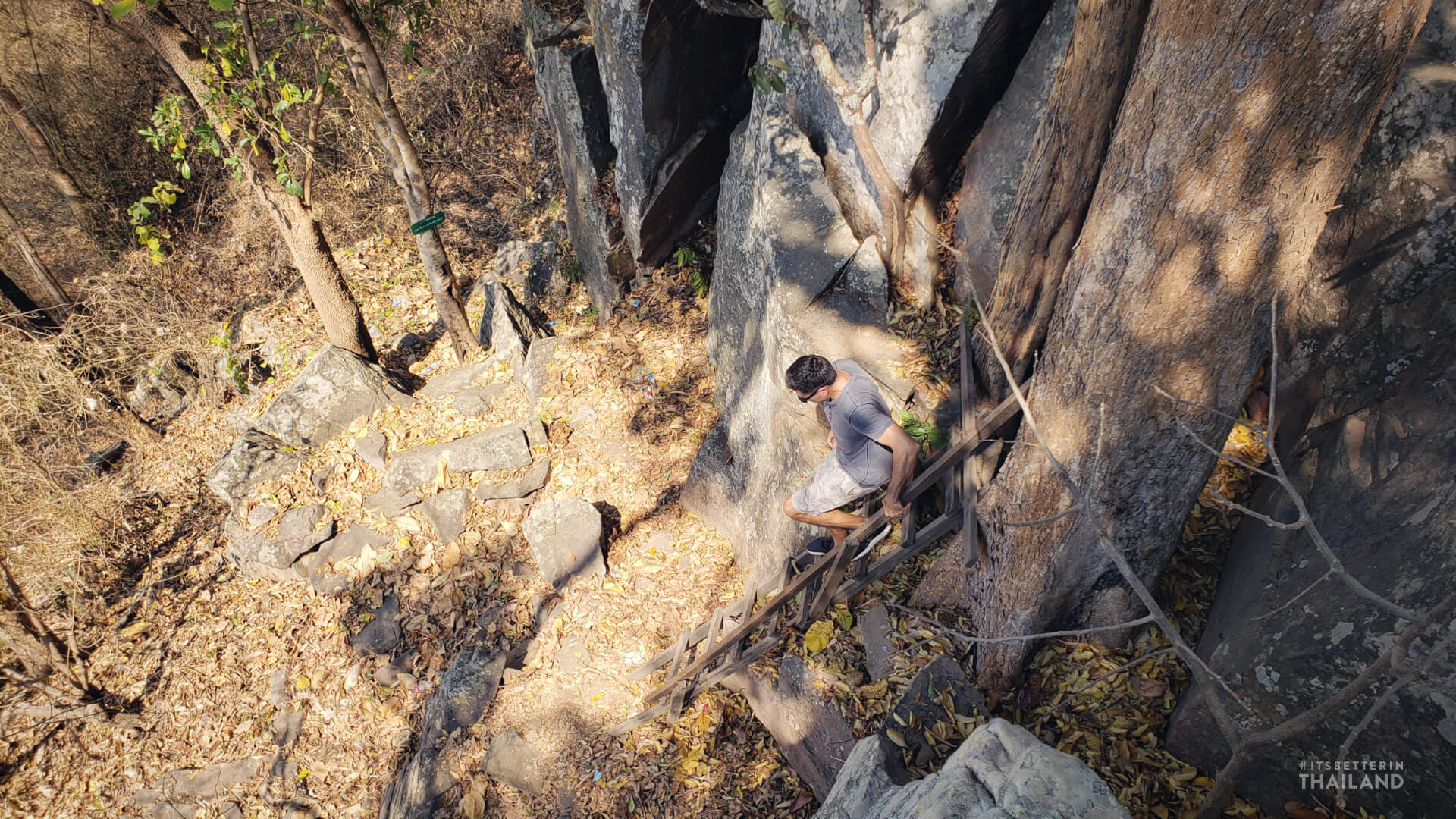 Getting to Phu Phan Noi
Phu Phan Noi is only about a 15-minute drive outside of Nong Bua Lamphu city. It's uphill the whole way but never gets very steep and can be done in just about any car or scooter on good roads. It's also just a short detour off of the road that runs between Nong Bua Lamphu and Udon Thani so if you're passing by there it's a worthwhile stop to make.
What to do there
There's really not much to do here except hop around on the boulders (carefully!) and take in the views. There is a hiking trail as well that may be nice but as it was the middle of the day we skipped that. When you arrive the cliff edge is in front of you, and as you follow it up to your left it becomes an elevated pathway through the forest. A five-minute walk along this takes you to a platform at the end on top of a high cliff with more views out that are similar to what you see from elsewhere.
When to visit
February through April is the burning season in much of Northern Thailand and visiting during this time might mean greyish skies and reduced visibility over the plain below. The benefit of this time is that the dry leaves thin out and change color in the closest thing Thailand gets to autumn. During November through February, it may get cold up here and be quite nice. Rainy season in May through October should be nice and green, and as long as it isn't storming should be a nice time to visit as well.