Phimai Historical Park, Nakhon Ratchasima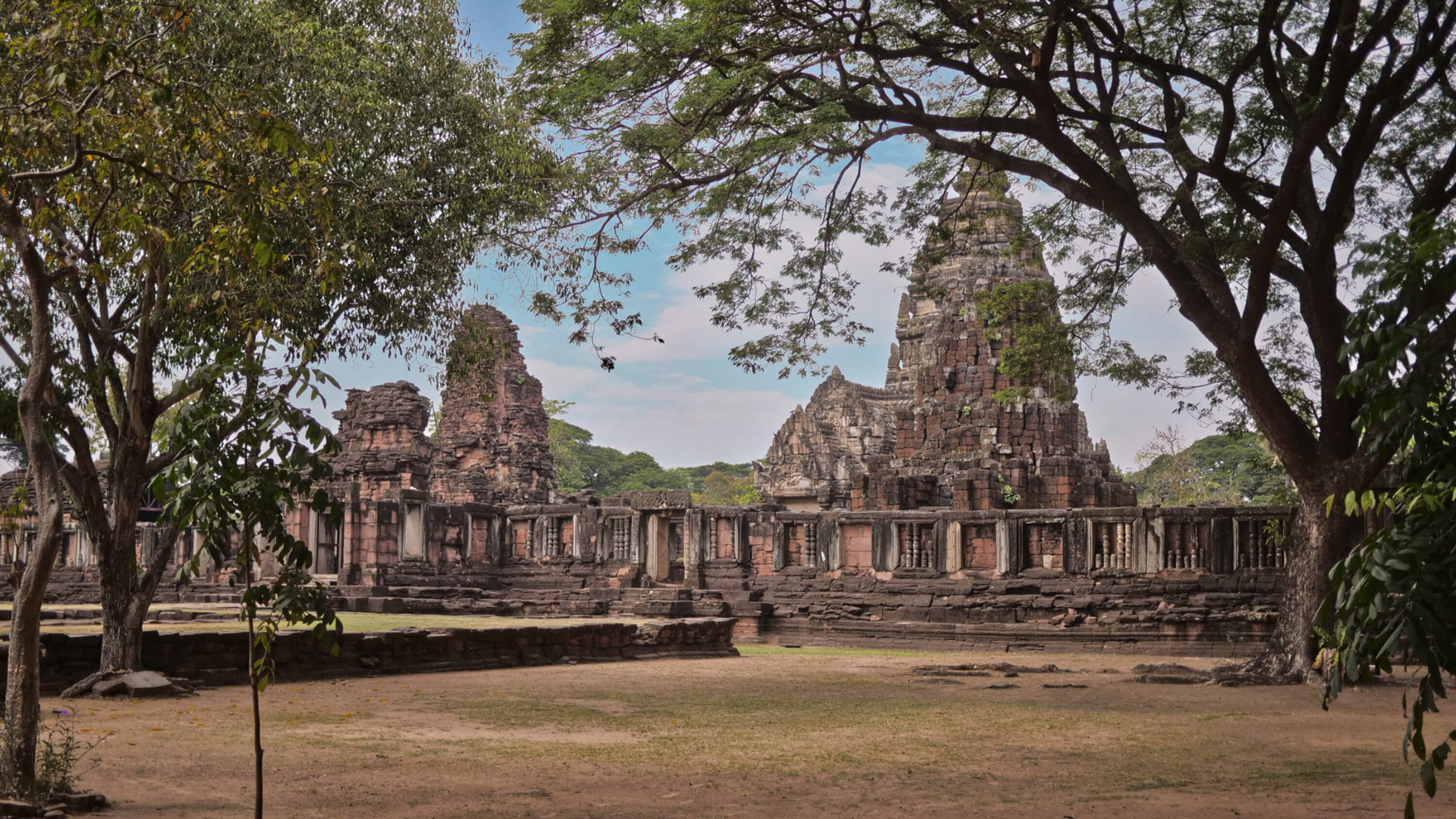 Experience the remains of a Khmer style temple without having to leave Thailand
If you are in Nakhon Ratchasima Province, then the historical park, set in the town of Phimai (Prasat Hin Phimai) is definitely worth a visit. You can experience the remains of a Khmer style temple without having to leave Thailand. Tourists will often refer to these ruins as a mini Angkor Wat (in Cambodia). This is considered the largest Khmer temple in all of Thailand.
There is a pathway that takes you right through the center of the fabulously intricate architecture along with signs dotted around, telling you about the history of each part of this ancient temple ruins, written in Thai and English. This visit can be a great way for you to learn and experience an important part of Thai history.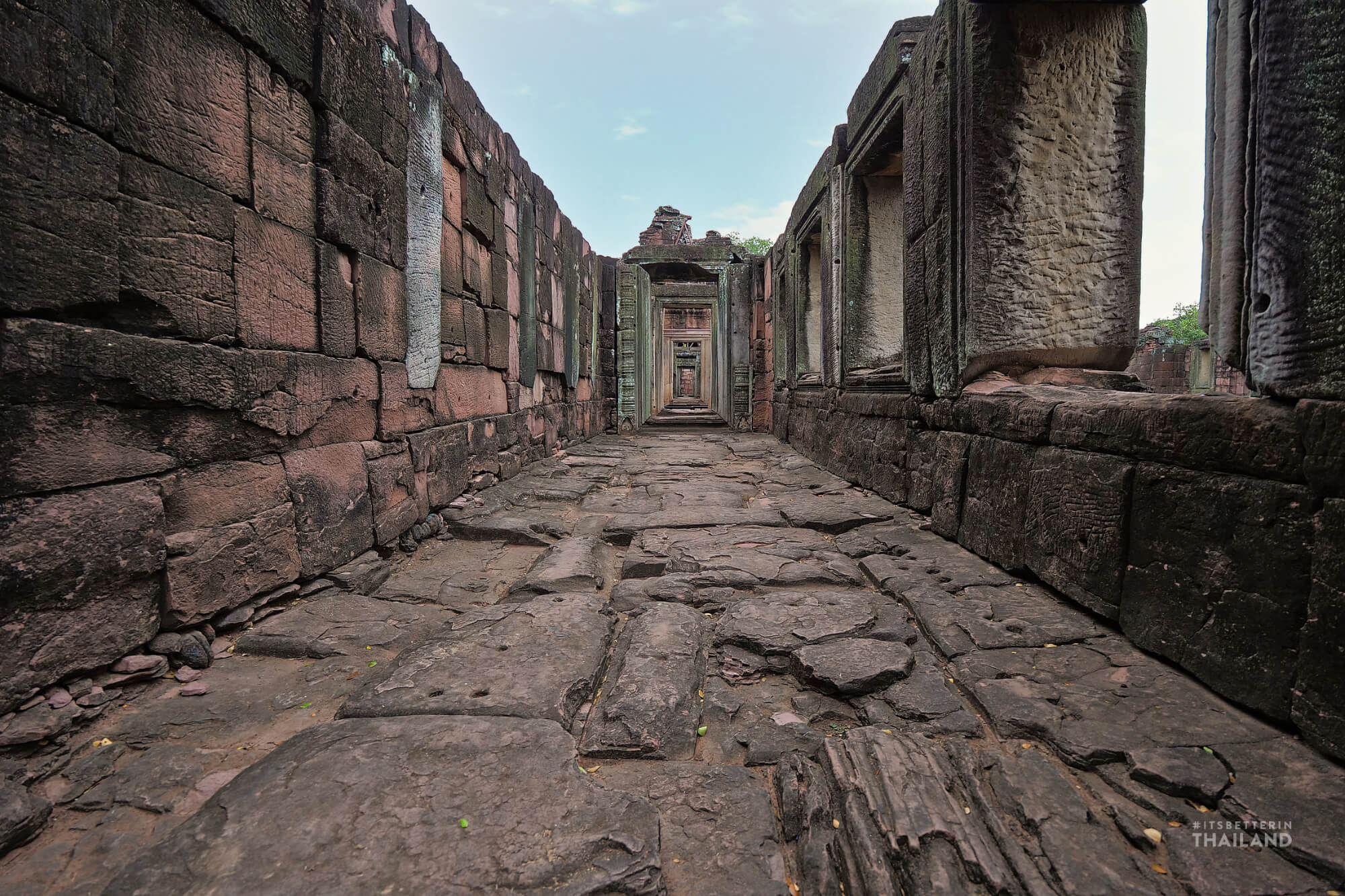 There is not really any shade here, so it is best to avoid coming here in the middle of the day and make sure to bring a hat, umbrella and sun cream. It doesn't seem to get too busy and the path forks off into different sections of the ruins, so you shouldn't have any problems in capturing some outstanding photos and videos.
The entrance fee is 100 baht for foreigners and 20 baht for Thais. Remember to be respectful when entering any kind of temple in Thailand. Check out this post to learn about good etiquette when visiting temples.
A brief history
Prasat Hin Phimai and the temple were built in the 11th and 12th century when this part of Thailand was ruled by the Khmer. There was a highway that ran from the temple, all the way to Angkor Wat in Siem Reap, Cambodia. The thing that makes these ruins interesting is that there is an obvious influence from the Khmer empire, which is evident in the intriguingly detailed architecture, but because of the community that was living in the area, it was built as a Buddhist temple. It was originally named Vimayapura, which later became the Thai name of Phimai, which it is known as today. In the late 1960s, restorations were made to the site and in 1989, the site was officially opened to the public as a historical park.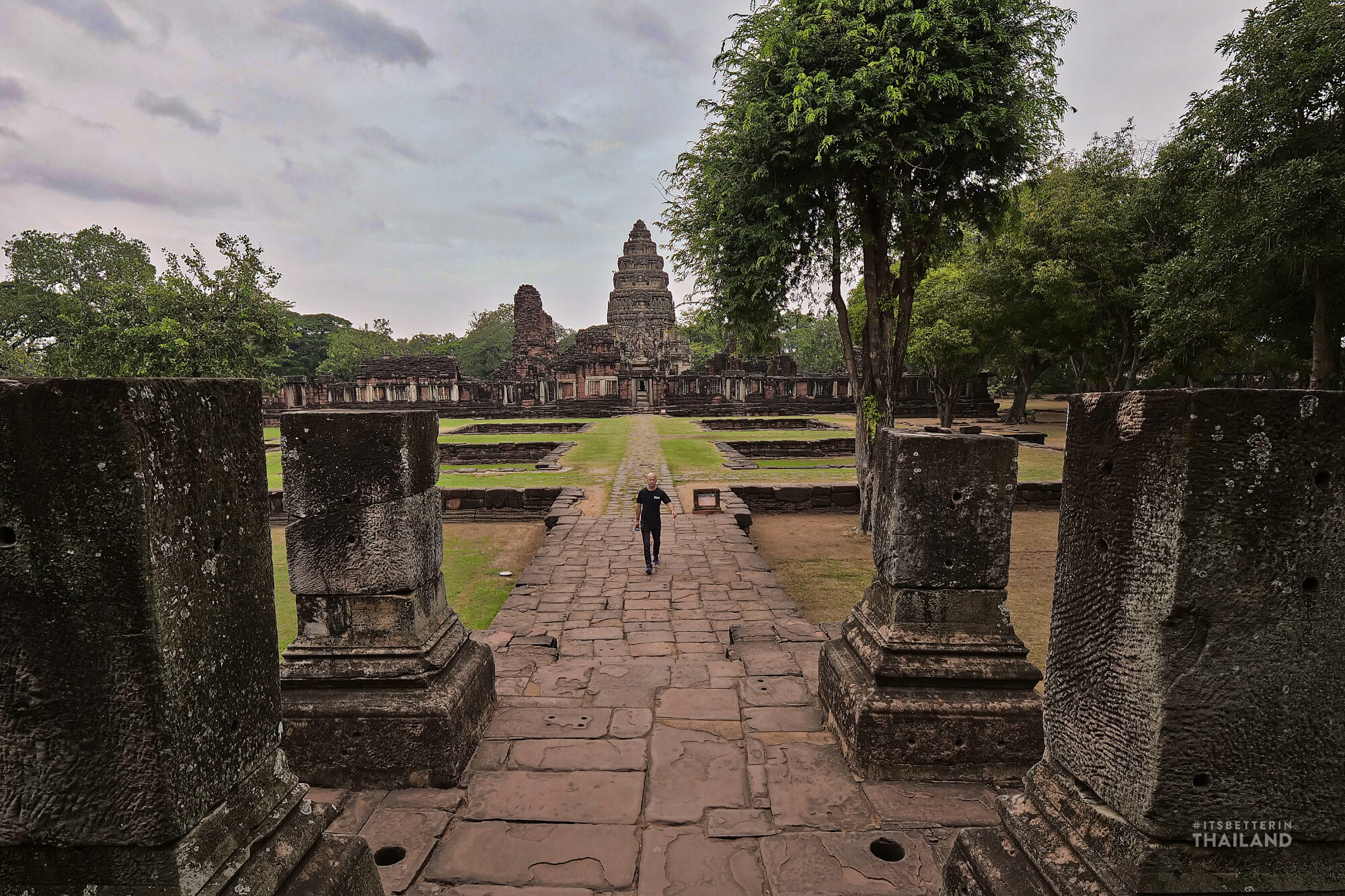 How to get to Phimai historical Park
The easiest way of getting there is hiring a car or a motorbike and driving yourself. Here is the GPS location. There is a very small carpark out the front but if this is full, you will be able to find other free side-street parking nearby. The drive will take about an hour from The Mall in the city center.
You could also take a bus from Korat bus terminal 2. The cost of this will be about 50 baht but it will not drop you off at the historical park, so when you arrive at Phimai bus station, you will need to take a songthaew or a motorbike taxi to get to and from the ruins.
Your other option is to hire a private driver but this will be more expensive. A quick look at the Grab Taxi app shows that it will cost just over 600 baht each way. It would probably be best to arrange something with a driver beforehand though, as there is never a guarantee of being able to get a taxi back.
Other things to do in Phimai
Near to the Northern gate of Prasat Hin, positioned by the Mun River (Moon River), is the Phimai National Museum. Here you will find many Khmer artifacts that were found around the site. The admission price is an extra 100 baht and it can be a nice addition after your walk through the ruins.
Whilst you are in Phimai, it is definitely worth checking out Sai Ngam, the largest banyan tree grove in Thailand. You can walk through a forest of banyan trees that have grown, with their branches reaching out over the pathway, intertwining with each other. This is a very interesting place to visit, with an eerie, spooky feel to it. It is believed that spirits live within the trees. Sai Ngam banyan grove can be found at this location.
There is some convenient and affordable accommodation available in Phimai town, as well as many other options in Nakhon Ratchasima main city about an hour away. If you are staying in Phimai, be sure to check out the fabulous night market next to the historical park, where you can find cheap and delicious meals, along with fresh fruit and produce.
Photo gallery