Phetchabun river rafting in Ban Nong Mae Na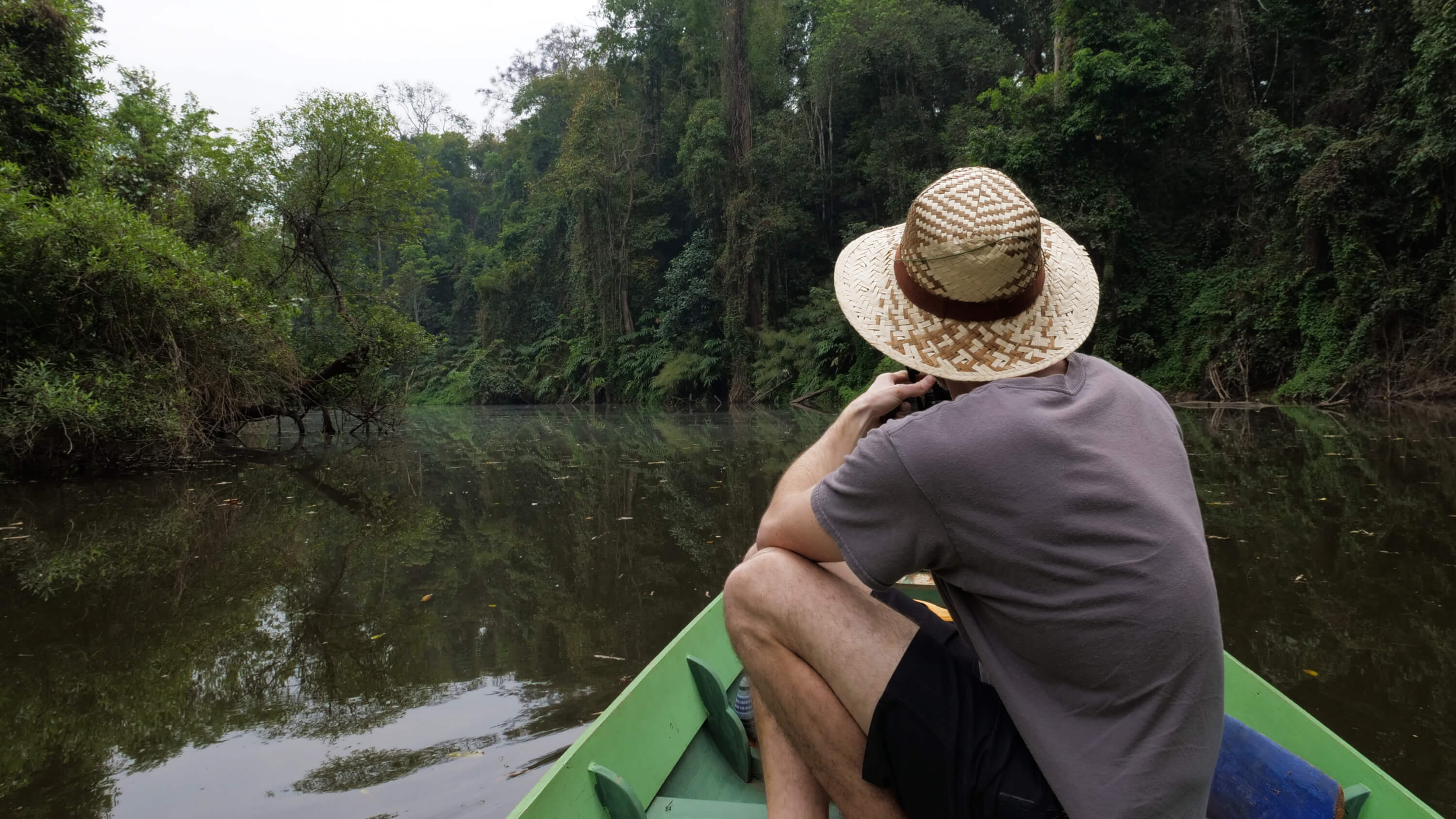 Sometimes you accidentally stumble on amazing places
Every once in a while when traveling in Thailand you stumble on a true hidden gem in the most random way possible. That's how we found the river rafting in Ban Nong Mae Na (หนองแม่นา) in Phetchabun Province. This place is really excellent on a lot of different levels and we highly recommend it to most people.
While on a road trip through the area, we stopped one morning to check out Thung Salaeng Luang National Park. It turned out to be the most expensive national park we've yet to see in Thailand, and there's really nothing that amazing to see there. While Thais get in there for 40 Baht, foreigners are charged a whopping 500! It's unclear where this money actually goes since there are no English signs or other amenities for non-Thai speakers. We left the park, but not even because of the fee. Despite the highway robbery price, they haven't actually made a good enough road into the park for a standard car to even go in, so we left feeling annoyed.
On the way out I saw a landmark on Google Maps and clicked on it. The star rating was good so I read the first review and it mentioned something about freshwater jellyfish. That piqued my interest enough, so we drove in to check it out.
About Bang Nong Mae Na
What you'll find once you drive in is a small parking area and a river down an embankment. Some long wooden boats are moored there. A few friendly locals greeted us. They offer a number of different programs including shorter and longer boat rides as well as trekking and camping. More on that below. We chose the basic one hour tour which costs 200 Baht per person. One boat can take up to four people.
The basic one hour journey takes you through a really nice stretch of river with mostly thick jungle on both banks. Not far from this area it was really dry in mid-February, and most trees had lost their leaves. In here there was a steamy jungle micro-climate. On one side was Phetchabun Province, and on the other, Phitsanulok. The Phitsanulok bank was actually Thung Salaeng National Park so we had almost found a back way in. After 30 minutes we reached a bank where there are normally swarms of butterflies, but there were not many the day we visited.
Freshwater jellyfish in Phetchabun Thailand
The thing I'd seen in the review turned out to be true. There really is a species of Craspedacusta — freshwater jellyfish here. Sadly for us, we were a month early as they really only emerge in March and April. From a few photos we saw, they seem to be more of a curiosity than the main-event, and visiting outside of jellyfish season definitely wouldn't be a waste.
Getting to Ban Nong Mae Na
The area where the boats are is called Bang Rachan Islet and the exact location is at this Goole Maps link. Ban Nong Mae Na is the name of the town. The final road in is dirt but is in good condition. It is only about a 25-minute drive from the Khao Kho area of Phetchabun to here. If you visit Sri Dit Waterfall it is only ten minutes beyond there.
Phetchabun rafting, whitewater, jungle trekking, and bird watching
They offer a number of different activities and itineraries here from the one hour trip we did up to multiple day trekking and rafting tours. The images below are the front and back of their brochure which lists out each one including pricing. The English isn't perfect but it's understandable. Bird watching isn't mentioned but the guides are familiar with bird watchers and the area has great opportunities for it. They can do custom itineraries or mix and match different ones, but if you don't speak Thai or have someone to translate for you that might be difficult.
When to visit Ban Nong Mae Na
There isn't really any bad time to visit, although the air quality may be poor and visibility limited during the burning season from mid-February through April. We were there at that time and it was still nice. The views from up in Khao Kho felt limited, but down along the river where the banks are close in the air seemed clear, at least for photos. Rainy season from June through October and cold season in November through February will be great times to visit, but more so for the cool weather and sea of clouds you'll see from up in Khao Kho. Check out our Khao Kho travel guide for more information on the area.