Boat trips in Koh Chang: Our tips for some of the best island hopping in Thailand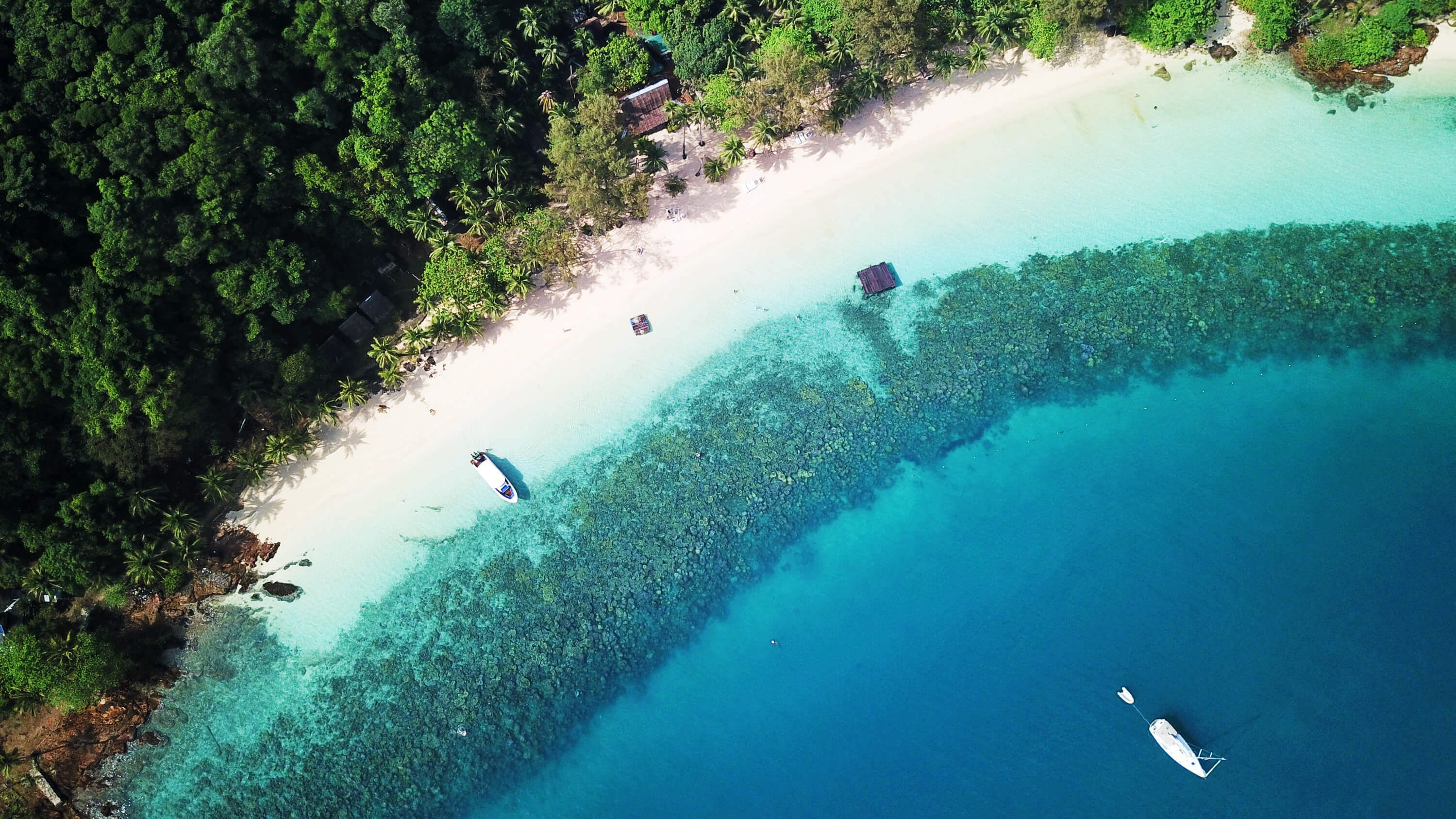 Our top recommended activity in Koh Chang
The Koh Chang archipelago is a group of 54 islands located in Trat Province, in the Northeast of the Gulf of Thailand. The islands here are some of our favorites in the country. While they aren't quite as postcard-perfect as some of the famous Andaman Sea islands, they make up for it by being much less crowded. All these islands make it a great place for island hopping. Koh Chang boat trips can easily end up the highlight of a trip to Thailand.
Koh Chang has plenty of boat trip options and itineraries for any budget. Nearly all trips will feature snorkeling and a stop at a beach. Some will include fishing as well, and fishing-only charters can be booked. Watch our video to feel those island hopping vibes, then scroll down for our guide to the best boat trips in Koh Chang.
Budget boat trips
In general the cheapest options are the 5 island snorkel trips. These range from 500-800 Baht per person and tend to have a lot of people packed on one boat. For some reason each of these trips send their boats to the same places at the same times as the others meaning the snorkeling and beaches are crowded. It's not a bad way to spend a day, but it's less than ideal. You can book these at any tour shop on the island and they'll arrange to pick you up at your hotel.
Tip: A lot of boat trips don't include the marine park entry fee into their price so be prepared to pay extra for that. Most trips will go there but not all. The fee is 200 Baht for foreigners and 40 for Thais. For scuba diving the fees are 400/100.

Mid-range boat trips
A bit better are the boat trips in the 1,200-1,500 Baht range. These provide better food and amenities, and make an effort to avoid the crowds from the cheaper boats. Thai Fun is best known of these and is a pretty good trip.
Exclusive speedboat trip
The best non-private trip on the island is offered by Thai Reisen Koh Chang Travel (disclosure: it is run by our friends). This trip costs around 3,500 Baht but has the best food, service, and they really work hard to time the stops to avoid other boats and people. The boat is very nice and spacious, and each trip is limited to 17 guests. The embedded video above was shot on this trip.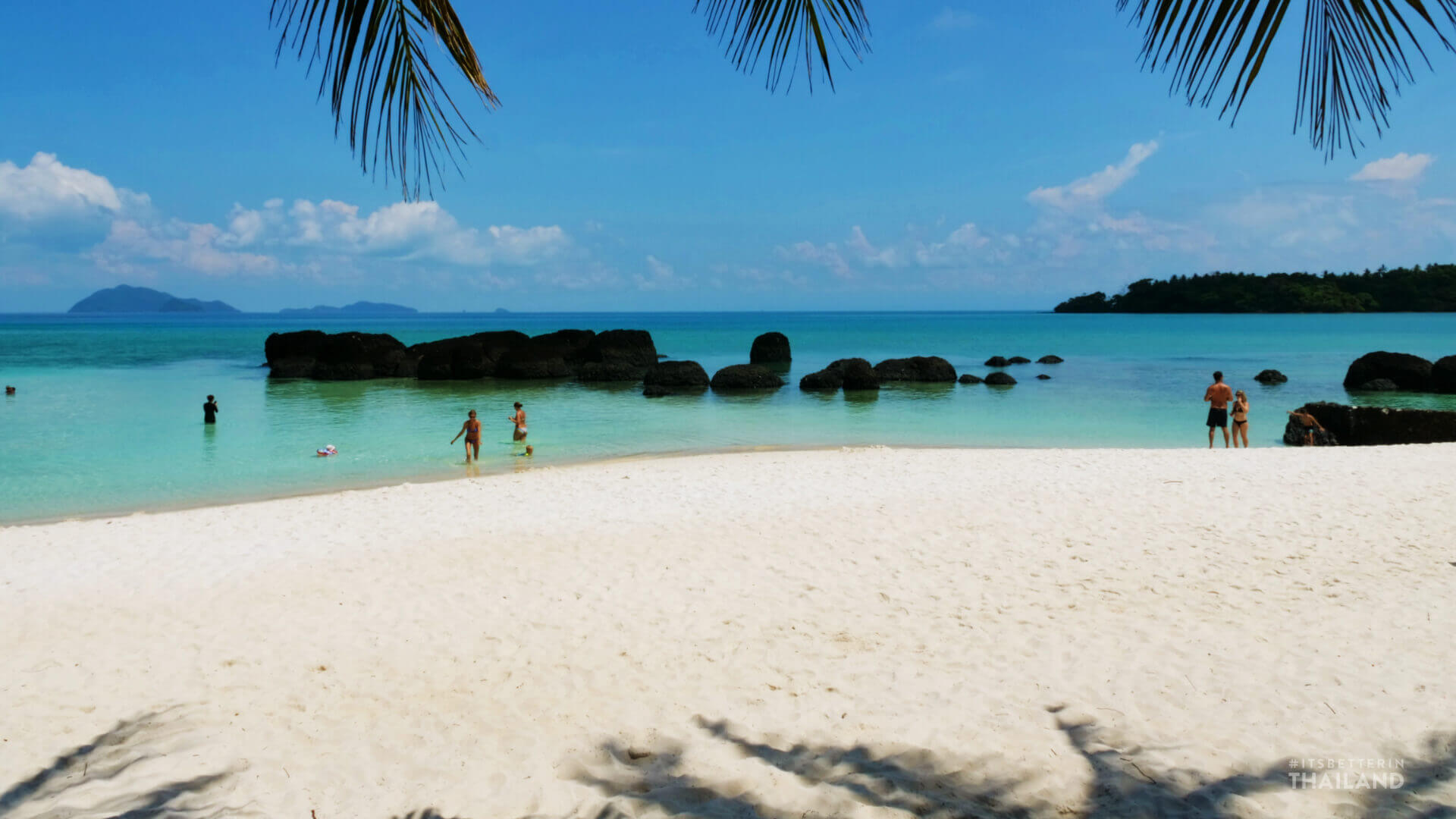 Private speedboat trips
Speedboats can be chartered for private trips. This is not cheap, but for bigger groups or those who can afford it, it's a nice way see the surrounding areas. Note that you will probably need to clearly communicate that you want to avoid crowds. This may seem obvious but too often a captain will just take you where the other boats all go.
Cheap, private boat trips in Thailand
One of our favorite travel hacks on any island is chartering a wooden fishing boat for a private day out. This is almost never offered at tour shops and requires spending some time going out to piers and harbors looking for a captain. You need to speak fairly good Thai for this. It's actually quite easy to get a private day on the water. You can bring your own food and drinks, but need to make sure they'll have a cooler and amenities like fishing rods and snorkels. For well under 1,500 Baht per person, six friends can have a booze-soaked day out on the water. One of our favorite things to do in Thailand!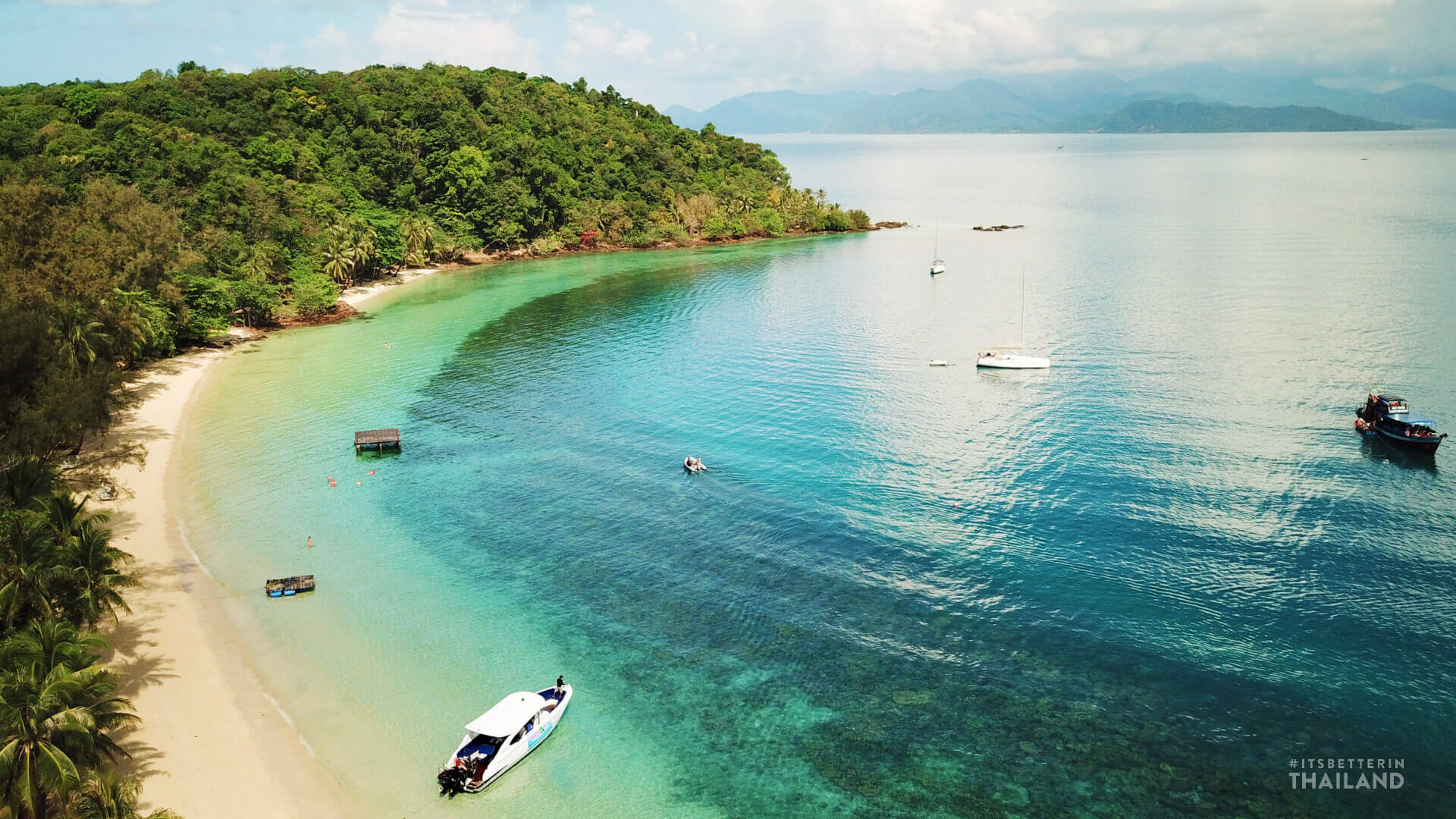 Don't snooze
Whatever trip you choose, you'll have a great day out on the water. Island hopping is one of our favorite things to do in Koh Chang.