Ho Kaeo Viewpoint Tower & Museum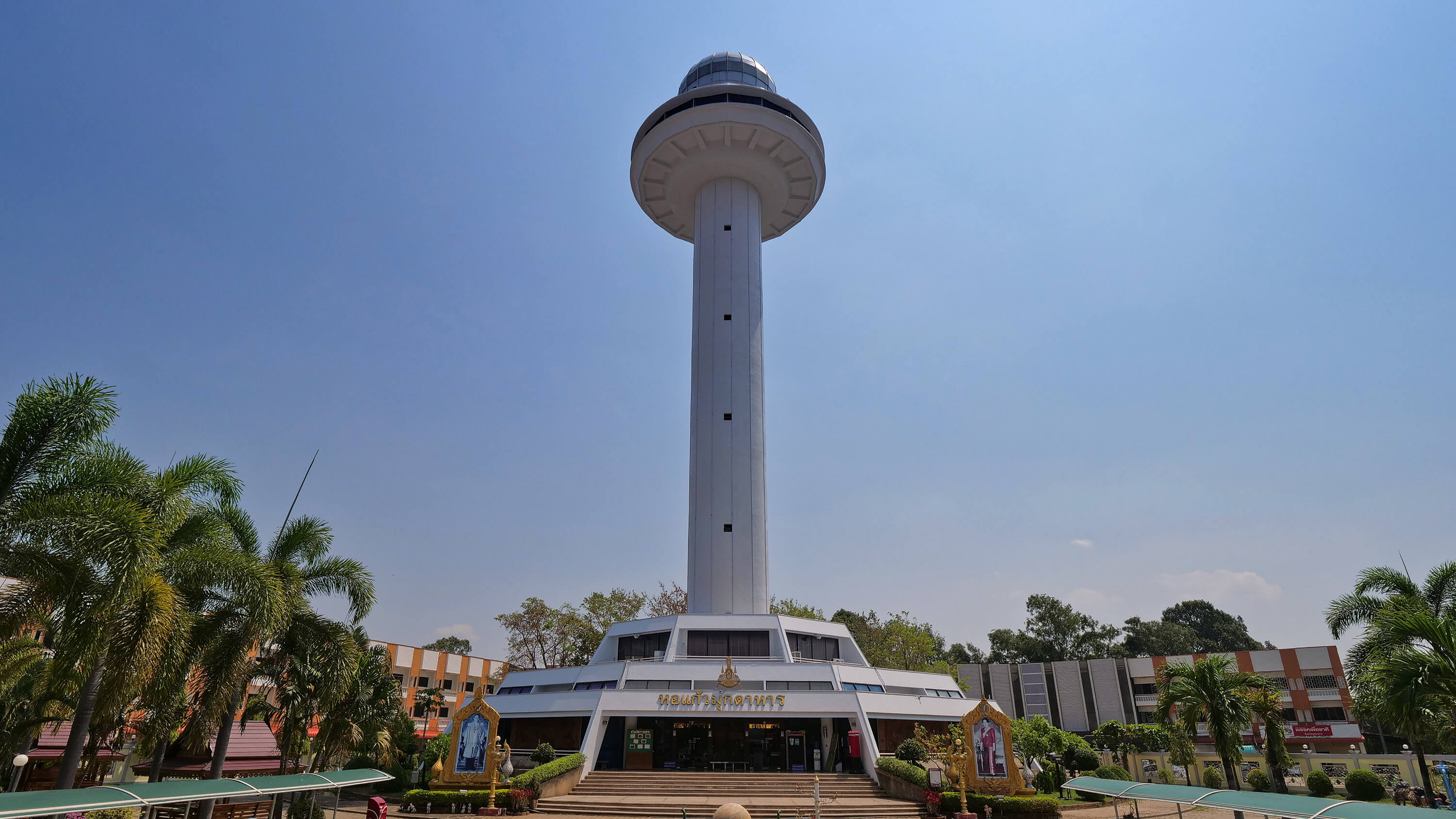 In Mukdahan, there is a 65-meter high tower overlooking the Mekong River called Ho Kaeo Mukdahan (หอแก้วมุกดาหาร). It is not particularly interesting to look at but you can head inside to learn about the history and culture in Mukdahan, whilst also taking in a view of the town, and Laos on the other side of the river.
Admission price:
Thais – 30 baht for adults, 10 baht for children.
Foreigners – 50 baht per person
Opening times: 8am until 6pm.
Why it was built
The tower was built in 1996 for King Rama IX, to celebrate his 50th year on the throne. It was designed as a place to showcase the important culture in Thai history.
The museum
The tower is seven stories high. On the first floor, you can see different tools that have been used throughout Thai history. You can also get information on different activities and events within Isaan.
The observation deck is on the sixth floor, where you can get a great view of the Mekong River and Laos. One more flight of stairs takes you up into the dome, where you can see different Buddha images, including that of Phra Buddha Navaming Mongkol (พระพุทธนวมิ่งมงคลดาหาร), sitting in a meditating position.
Getting there
From the town center, head down route 2034 and you will see it on your left in this location. We couldn't find a carpark for the museum, so we parked on the side of the road opposite. You could cycle there if you have access to a bicycle, or take a taxi if you don't have your own vehicle.
You will also see the Buddha statue at Wat Roi Phra Putthabat Phu Manorom in the hill, soaring high above the treetops.