Escape the city at The Ozone cafe in Bangkrajao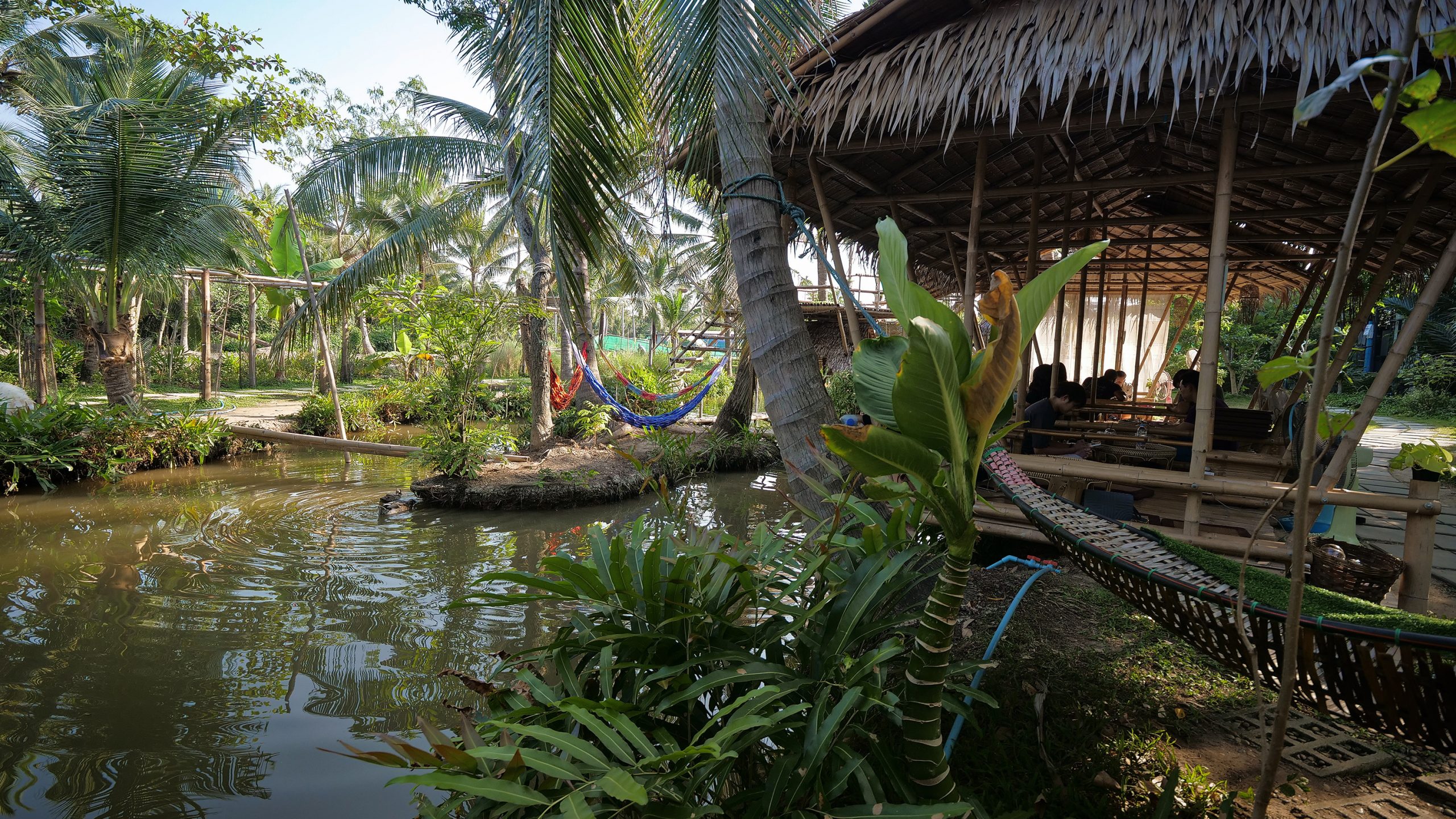 We're coffee lovers, and sure we can find amazing coffee throughout Bangkok, but what we struggle with is finding those special, unique cafes with great coffee, food, ambience and a vibe that'll impress your date or friends (may we suggest The Ozone as a great day date spot?)
Technically this cafe is in Samut Prakan province as it's on the other side of the river.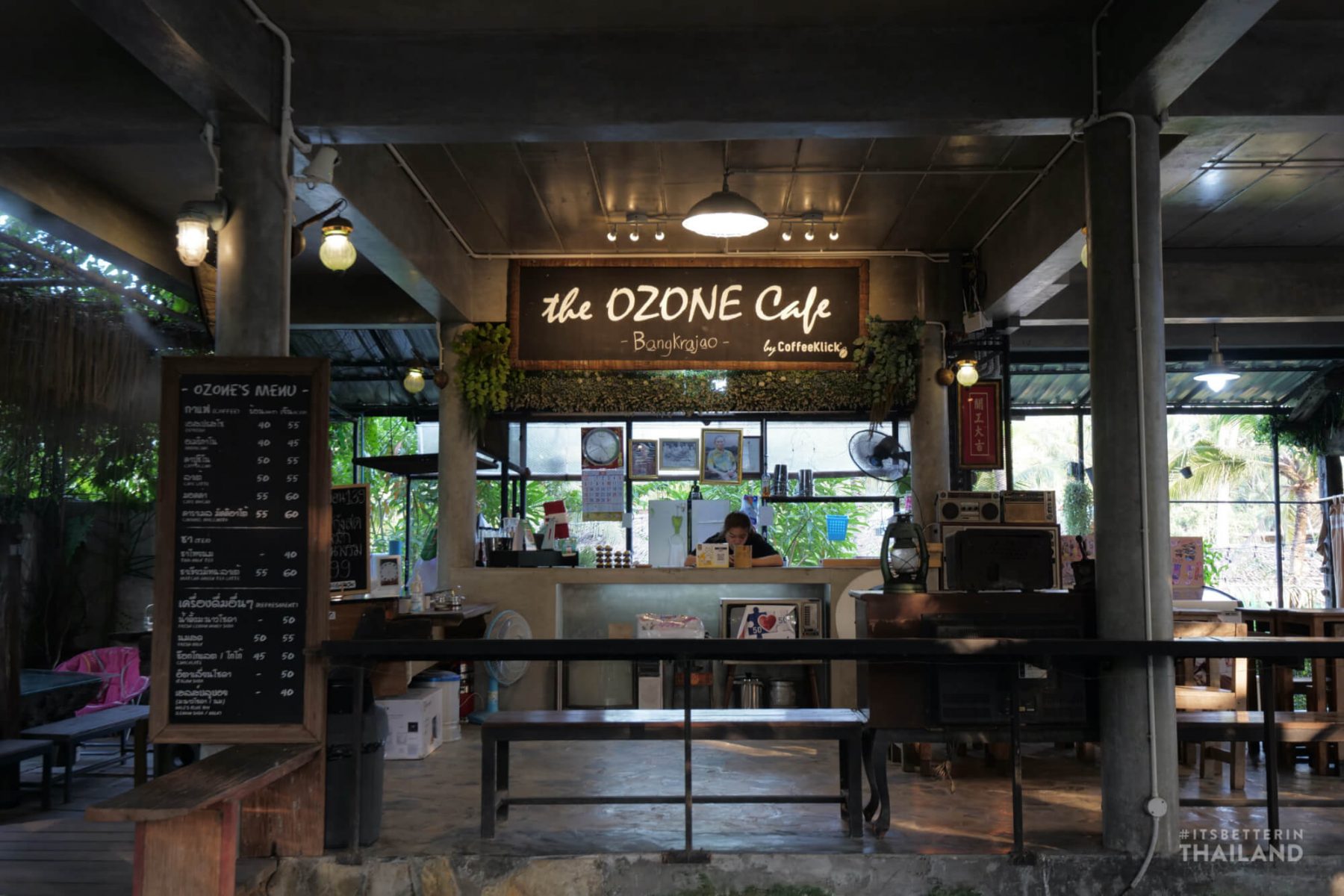 This little oasis is just across the river in Bangkrajao (also known as "The Green Lung"), so if you're already in the area for the floating market or to just cycle around and enjoy the nature, make sure to stop by The Ozone.
The food is authentic Thai with some international options. The prices are low, around 80 baht for a Grapow and similar for other dishes.
Our recommendation is to walk in and have a look around – head to the back and pass through to the area by the water and find a table that's available – someone will come to take your order.
After you've finished eating and you're super zen, don't forget to snap some pics for IG.
Opening times
Please check their Facebook page for opening times and double check before you go due to uncertainty with Covid-19.
Standard opening times are Friday-Sunday 9am-6pm.
How to get there
The first step is getting over to Bangkrajao. You can either hop in a boat to cross the river or drive around and drive on to Bangkrajao (there's plenty of parking at The Ozone).
If you're not driving, the quickest way to get there is to take the MRT to Khlong Toei, then get a taxi to Khlong Toei Port (ท่าเรือคลองเตย – Tah Reua Khlong Toei). It should only cost around 50 baht on the meter. Get out at the 7-Eleven just before you reach the gates that let the trucks into the port. Facing those gates, turn right and head down a small street. You'll see a temple ahead of you, and after a minute or so you'll reach a pier at the river. Pay 10 baht at the snack shop there, and within a few minutes, a small boat will take you across.
On the other side, you can rent a bicycle for 80-100 Baht for the day, and that should include a lock, a bottle of water and a map. These bikes are fairly cheap and rickety, but do a basic check of the brakes and tire pressure as you will ride on some elevated paths that you wouldn't want to fall off of. Set out inland from there and you're on your way.
Gallery