Chiang Khan boat trip – nice dinner cruise on the Mekong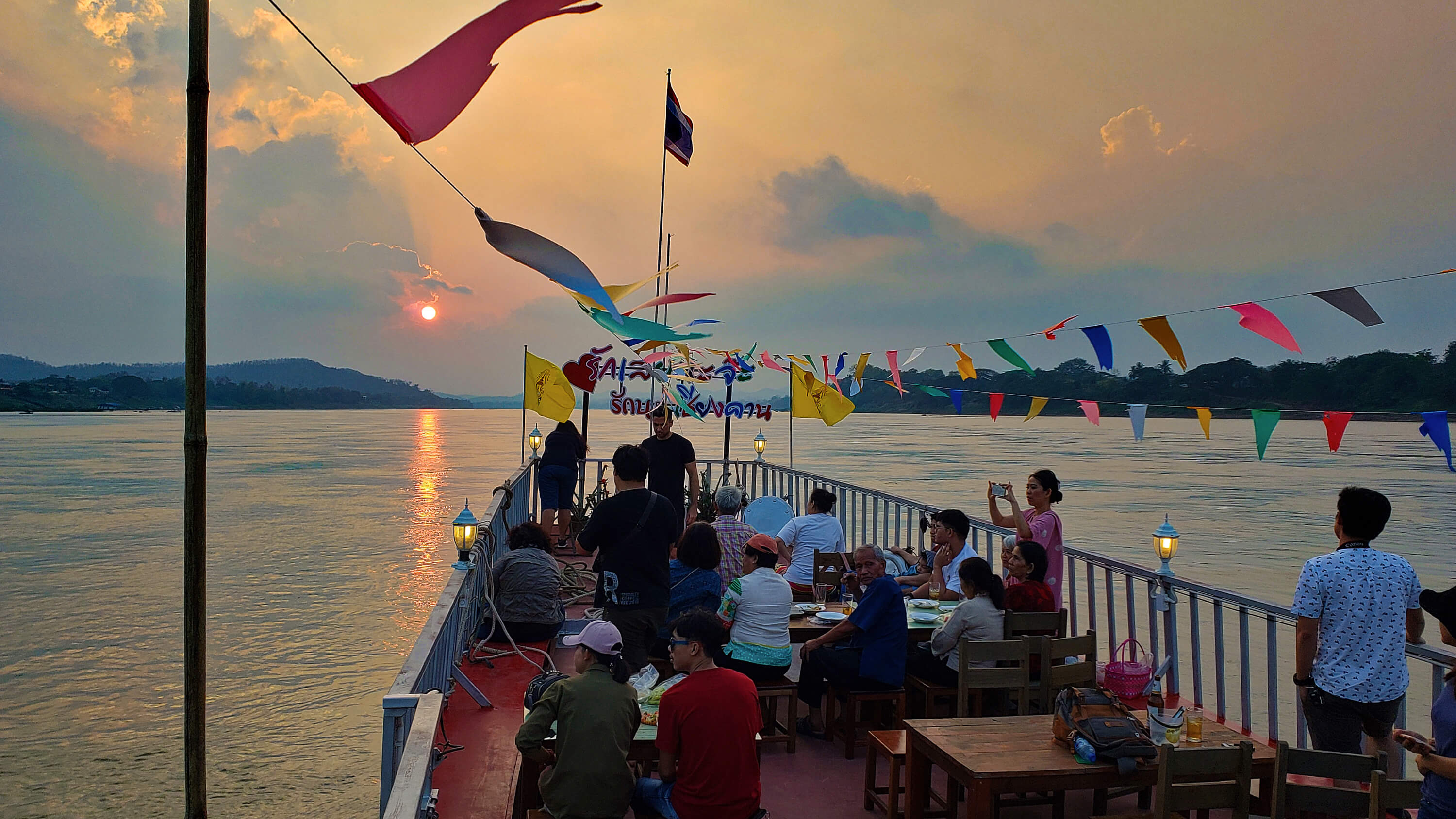 Sunset cruise with well priced food and drinks on the Mekong River
Chiang Khan in Loei Province is a really nice town, but nearly all of the tourism is geared towards Thais. This can make finding activities difficult, as most of what's written about the town is in Thai. If you're like us, one of the top activities you'd like to do here will be a boat trip on The Mekong River. Unfortunately, searching in Google turns up almost nothing.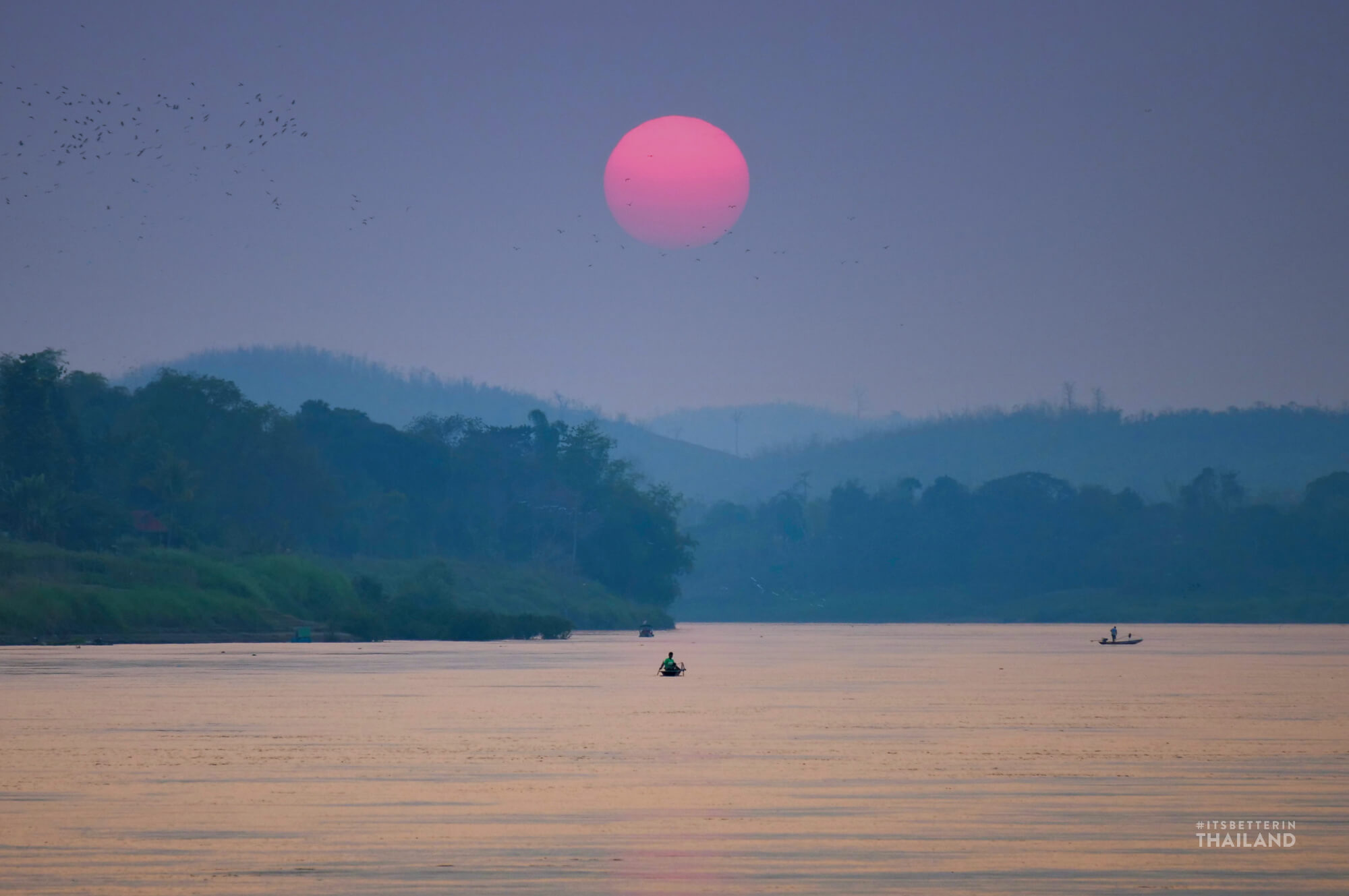 We wanted to find a Chiang Khan boat trip, so we headed down to the riverfront to try to find one. Up past the far eastern end of the Chiang Khan Walking Street, there is a fairly large boat moored. A sign up near the shore advertises the service, but it is only written in Thai. We called to confirm there would be a boat, and there was. Details on the dinner cruise are below, but first a quick word on one other Chiang Khan boat trip that is available.
Sunset boat trip at Kaeng Khut Khu rapids
There is a boat trip outside of town at the rapids at Kaeng Khut Khu. It costs 750 Baht per boat for one hour. This is a nice sunset activity, but we feel there is better value in the Chiang Khan sunset dinner cruise.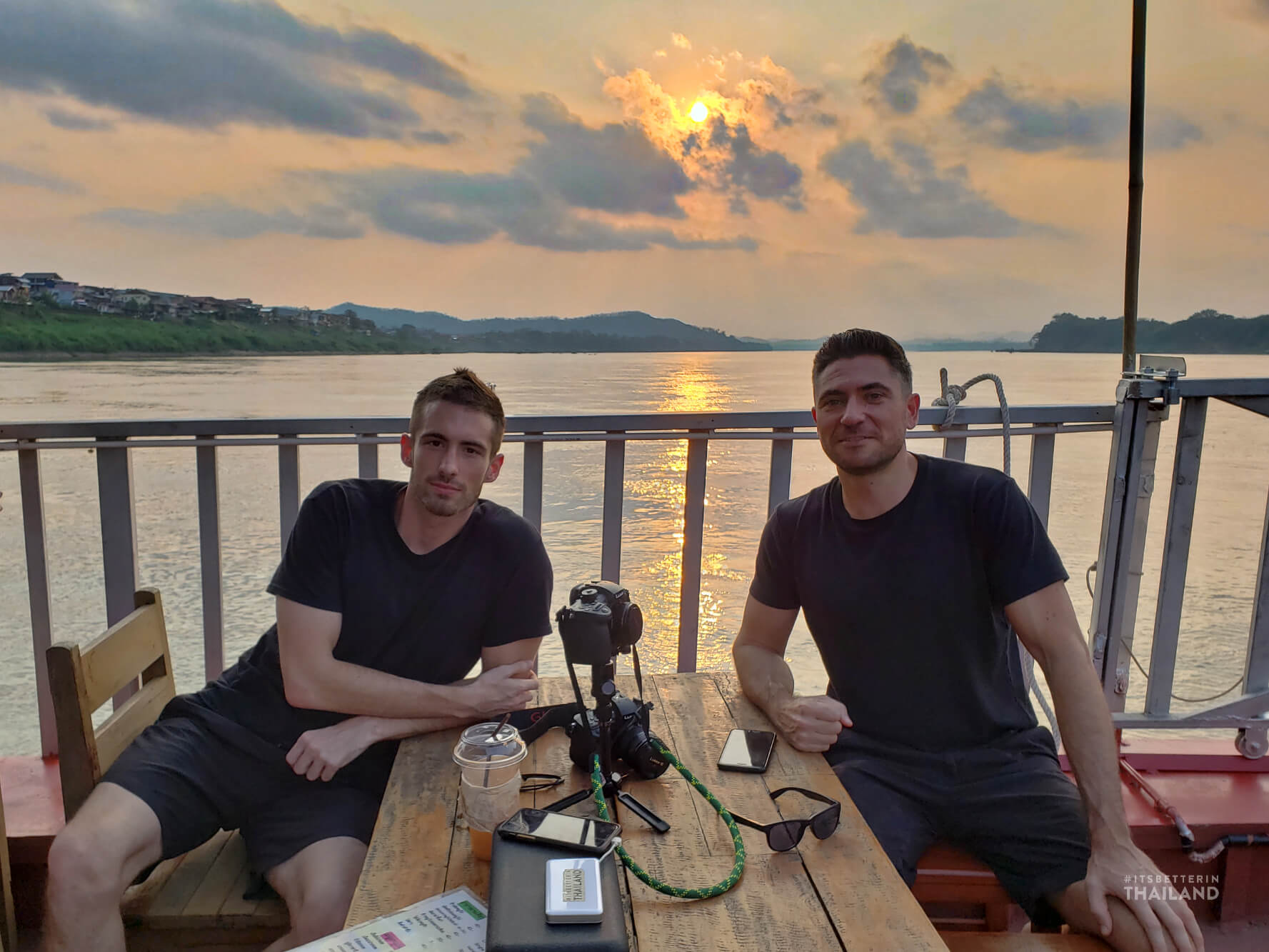 The Chiang Khan dinner cruise on the Mekong River
The Mekong River dinner cruise leaves from this location. The boat leaves at 5:30 pm and they ask you to arrive by 5 pm. The boat was already 1/3 full when we arrived at 5 and it left before 5:30, so be on time. A guy on the boat will be shouting into a microphone trying to entice other passersby onto the boat. That, plus it's the only large boat around make it impossible to miss.
Tip: The front half of the boat is uncovered and will get you the best view. Get there early to score a good table. The back half has a roof but open sides so if you're stuck there it's still fine.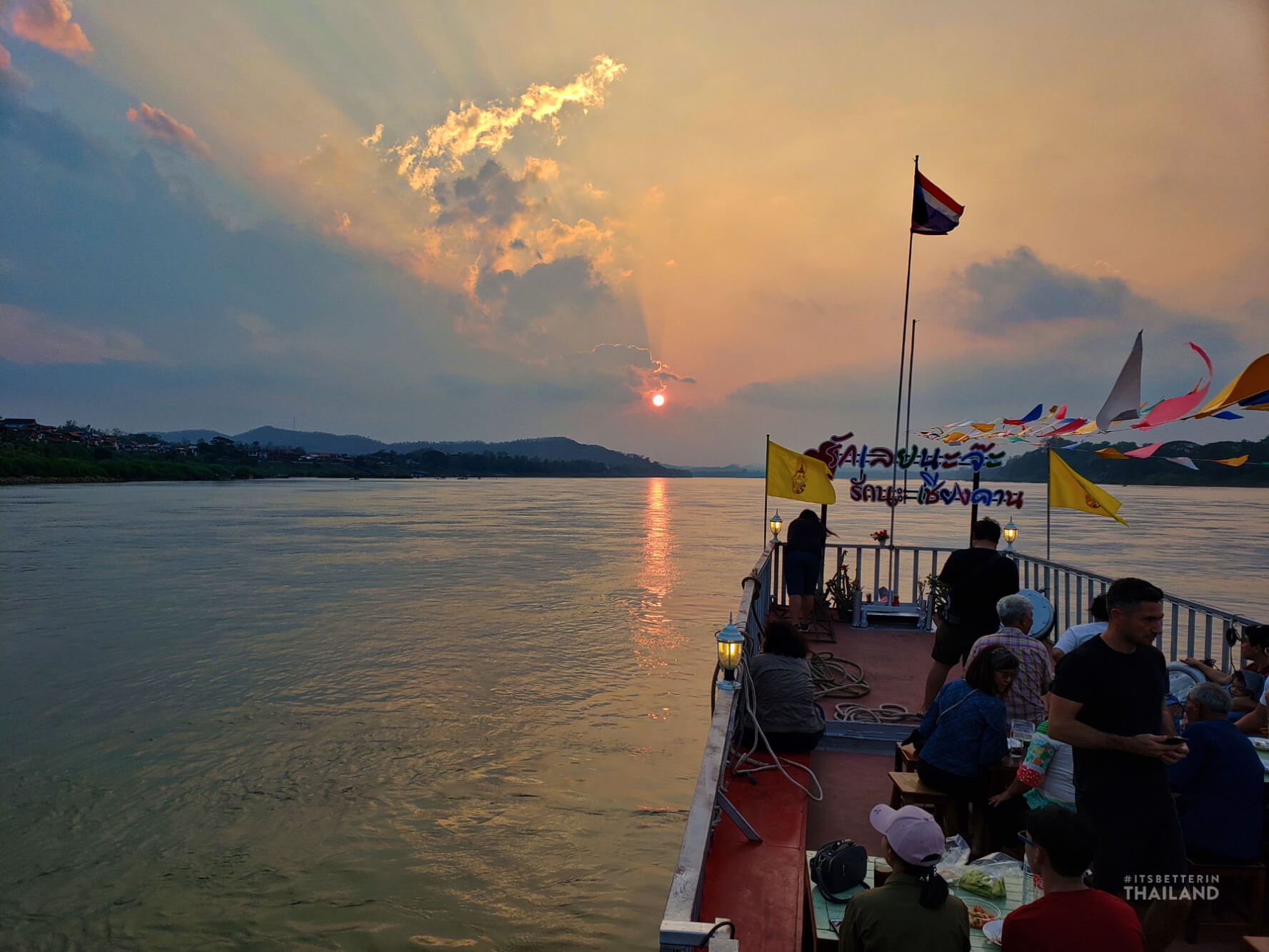 Chiang Khan boat trip price
The boat itself costs 100 Baht per person and does not include anything else. Ordering food and drinks costs extra but everything is quite reasonably priced, about the same as a normal Thai restaurant. Single dish meals with rice are 50-60 Baht, larger shared plates start at 80 Baht and get more expensive for seafood items. A large bottle of beer is 80 Baht.
You don't need to eat dinner and it's fine to just have a drink or a snack. Note that the menu is only in Thai so you may need to show pictures of what you want. There are photos of the menu in the photo gallery below so a Thai speaker could also help you choose before you go.
The boat trip is supposed to last an hour but ours went for about an hour and a half. That amount of time felt perfect. We really enjoyed this trip. Everyone else on the boat was Thai and it felt very local. Sunset on the river is really nice, and all in all, we found this to be a great value. The food was very good too. Highly recommended. When the cruise finishes, you'll be a block away from the night market at the perfect time to go. Check out our guide to Chiang Khan Walking Street for more info on visiting.
Photo gallery