Monkey Banquet Festival in Lopburi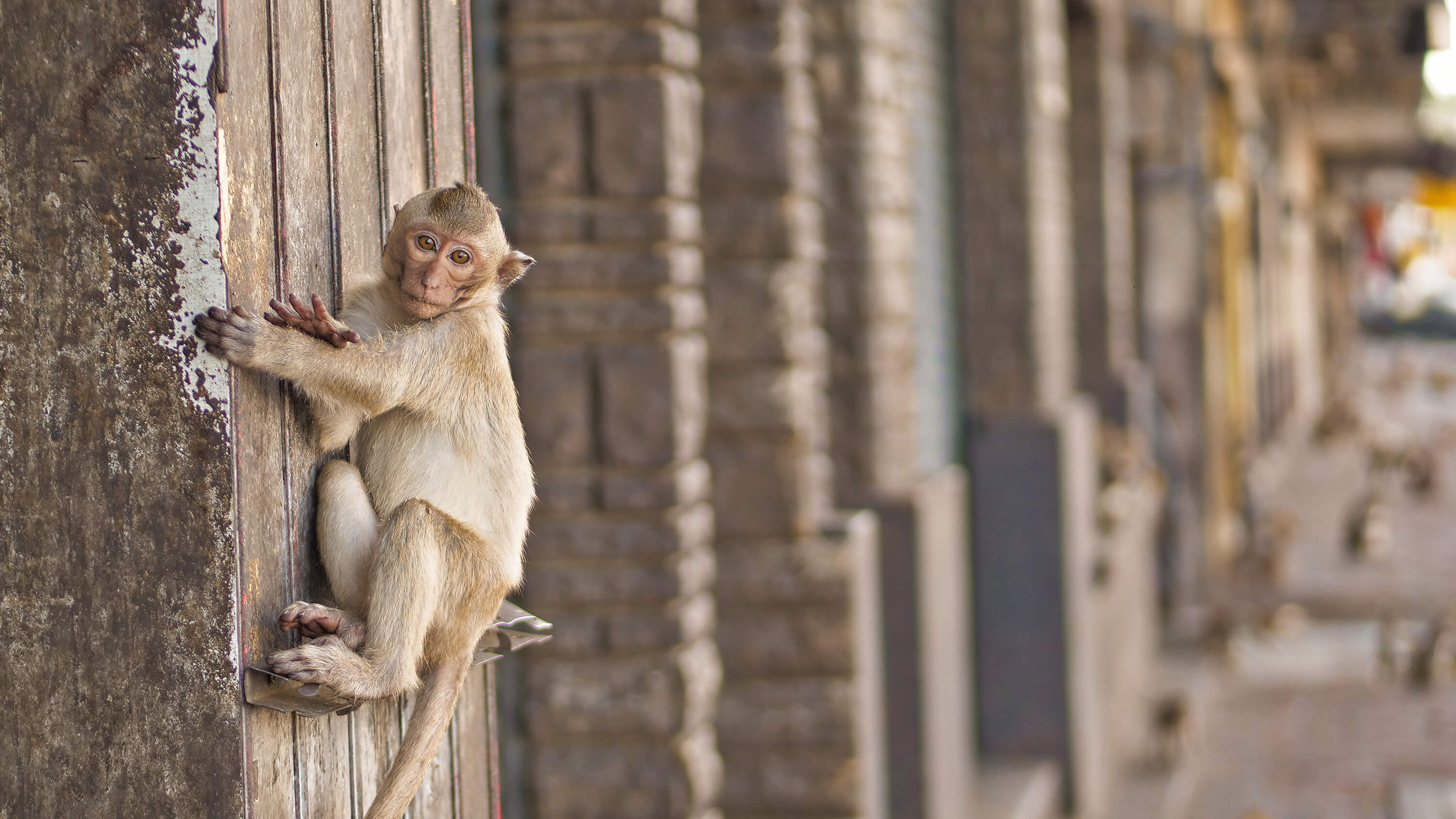 In Lopburi city, monkeys and humans live side by side. To celebrate their presence in this city, the Monkey Banquet Festival is held every year in November.
The next upcoming date is Sunday, 26th November, 2023 (in 1 month).
In Lopburi city, monkeys and humans live side by side. The Thai locals go about their normal working day, whilst the monkeys roam the street, buildings, and vehicles.
These macaque monkeys can cause a bit of a nuisance to the locals, but they are seen as good luck, so they are kept fed, which also keeps us in their good books!
To celebrate their presence in this city, there is a festival held every year in November. This festival is known as the Monkey Banquet Festival.
What happens at the Monkey Festival?
There will be an opening ceremony in the morning run by the founder of the festival, Yongyuth Kitwattananusont. Fruit is then laid out and displayed for the monkeys to feast on.
This feeding will happen again at different times in the day. There will also be other performances happening throughout the day.
The monkeys are friendly towards humans and they will tend to jump up onto your back. They are not attacking you. They are generally just having fun or looking for food.
This is a great opportunity to get up close and capture a few memorable photos.
When is Lopburi Monkey Festival?
This festival is held on the last Sunday of November every year. This is the time when tourists and other Thais go to visit Lopburi City, but you can also visit all year round to go hang out with the Macaque monkeys.
If you travel there at a different time in the year, you will not see the banquet festival, but you will get to experience 'Thailand's Monkey Town' when it is less busy and without so many tourists. You will still get to see how the monkeys live amongst the locals and you definitely shouldn't skip on a visit just because the festival isn't on.
Where is the festival?
Most of the event occurs around the Phra Prang Sam Yot ruins. Fortunately, this is very near Lopburi train station and there is some cheap accommodation nearby.
Check out our post on Lopburi Province to find out how to get there and where to stay.
A brief history of the Monkey Festival
Many locals believe that the monkeys of Lopburi are descendants of the Monkey God, Hanuman. This belief originates from the story of 'Ramakien (Ramayana)'.
This is the reason why these macaque monkeys are so tolerated in the city and even cared for.
In 1989, a hotel owner named Yongyuth Kitwattananusont created a festival to pay gratitude to the monkeys and also to bring in more tourism. You will see him opening the festival every year.
It is believed that there are now more than 3000 monkeys living in Lopburi.
A final word of warning
The macaque monkeys are used to being around people and they are generally friendly but it is possible for the monkeys to get aggressive when food is involved. They may also try to steal your personal belongings.
It is advised to not disturb them while they are feeding and If they jump on you, it is best to not try and shake them off and just let them do their thing.
Do not carry anything loose on you, such a hat or sunglasses, and use a camera with a wrist strap.
You will probably want to have a shower afterward as well!