Visiting the Bangkok Skywalk atop the city's highest building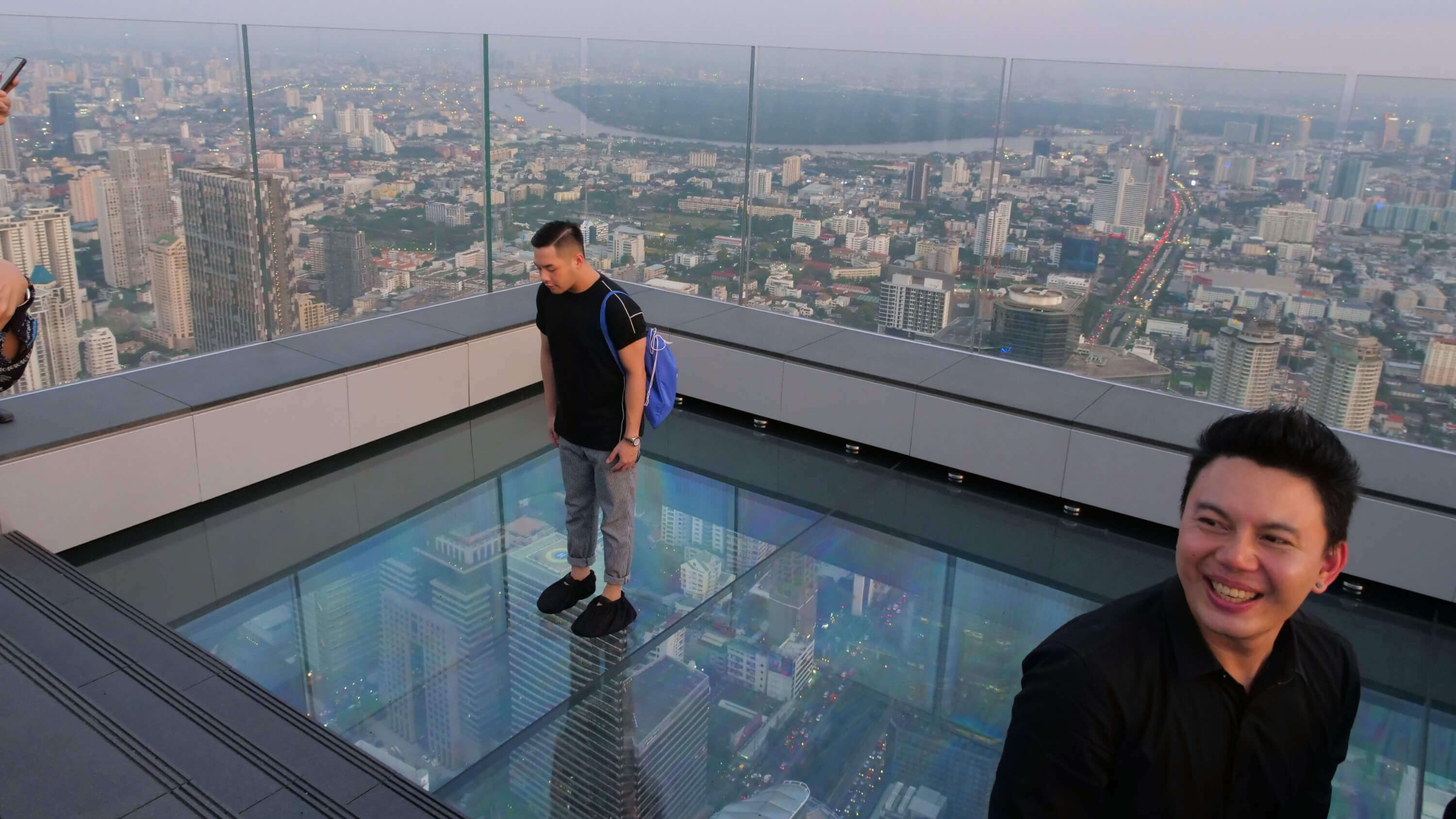 Is it worth visiting Bangkok's highest building? We went to find out.
The Mahanakhon is a skyscraper in Bangkok that features a really unique pixelated look. The condos here by Ritz-Carlton Residences are some of the city's most expensive, going from $1-$17 million USD. While that's probably out of your price range, you can still visit the Bangkok Skywalk rooftop and watch the sunset over Bangkok while sipping on Champagne. That, plus the slightly terrifying transparent glass floor that lets you look straight down to the ground make this a popular spot.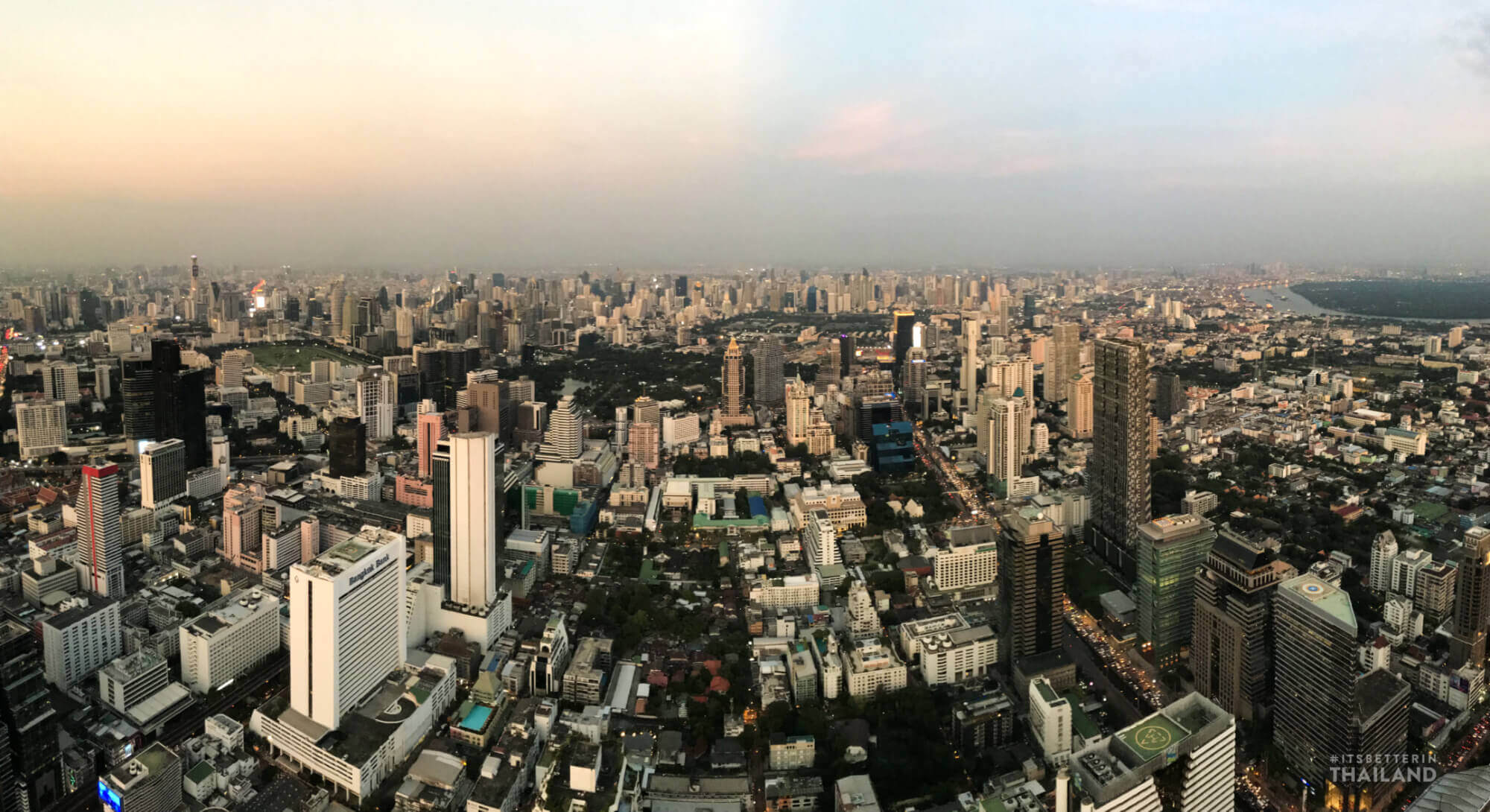 The building has a really cool look and it's won numerous awards. The company which owns the monopoly on most duty-free in Thailand's airports bought the Mahanakhon building in April 2018. It is now known as the King Power Mahanakhon.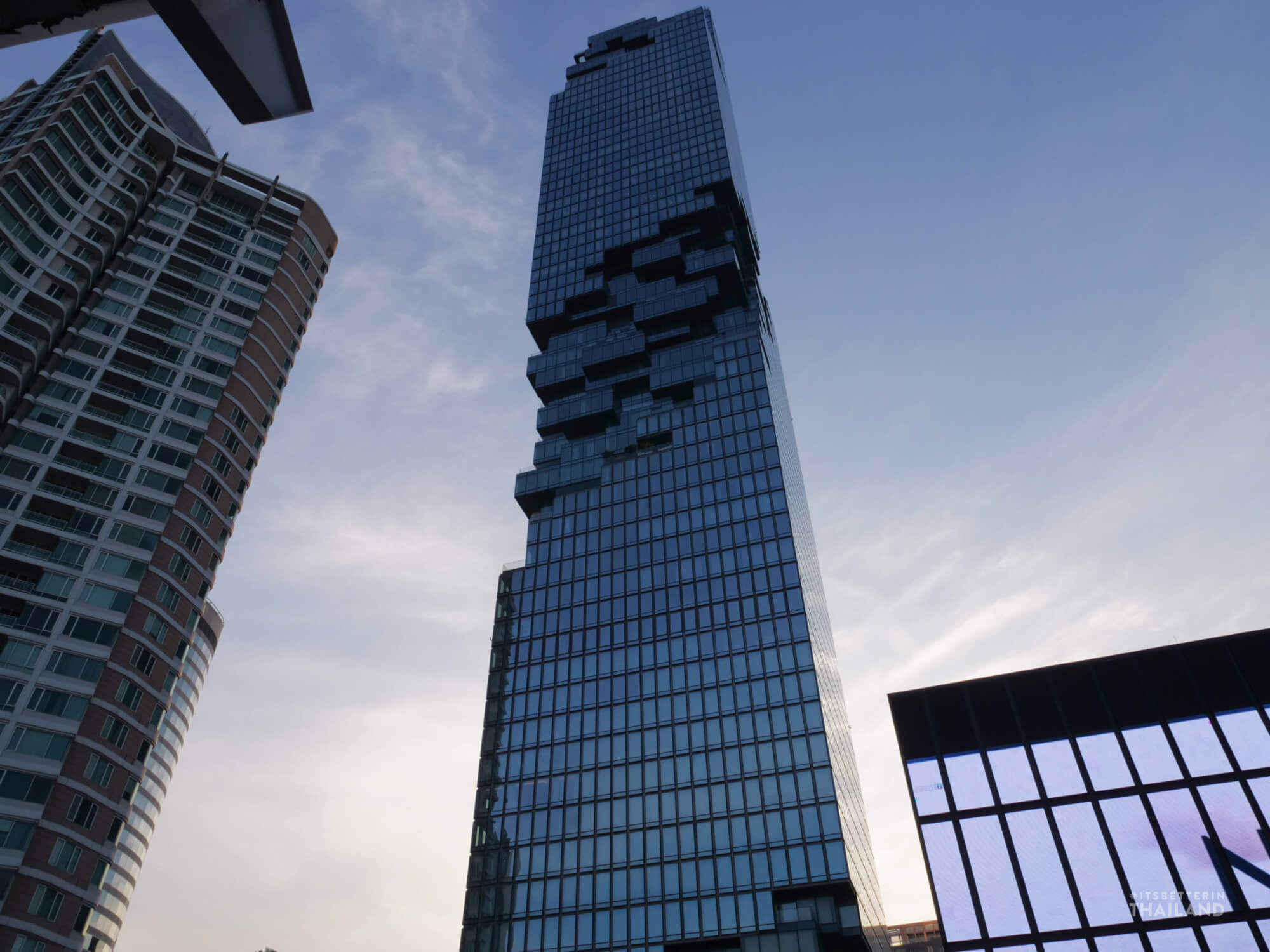 Mahanakhon Skywalk location, entry price, and other details
The Mahanakhon is located right at the Chong Nonsi BTS (Skytrain) station which has one exit that drops you literally in front of the building. Once inside the lobby you need to buy your ticket. Tickets cost 1,050 Baht, although you can get a restricted ticket that doesn't allow you onto the highest outdoor terrace with the glass floor for 850 Baht. If you're going to pay that much you might as well spend the extra 200 for all access.
Once you've paid, you queue for an elevator ride to the top. There is a very cool panoramic CGI show in the lift on the way up and down so have your phone ready if you want to record any of it. Once at the top, start exploring around. There are 360-degree panoramic views on multiple levels, both indoors and out. There is one escalator and once you travel up this you cannot go back down, so take a look around this level before heading up.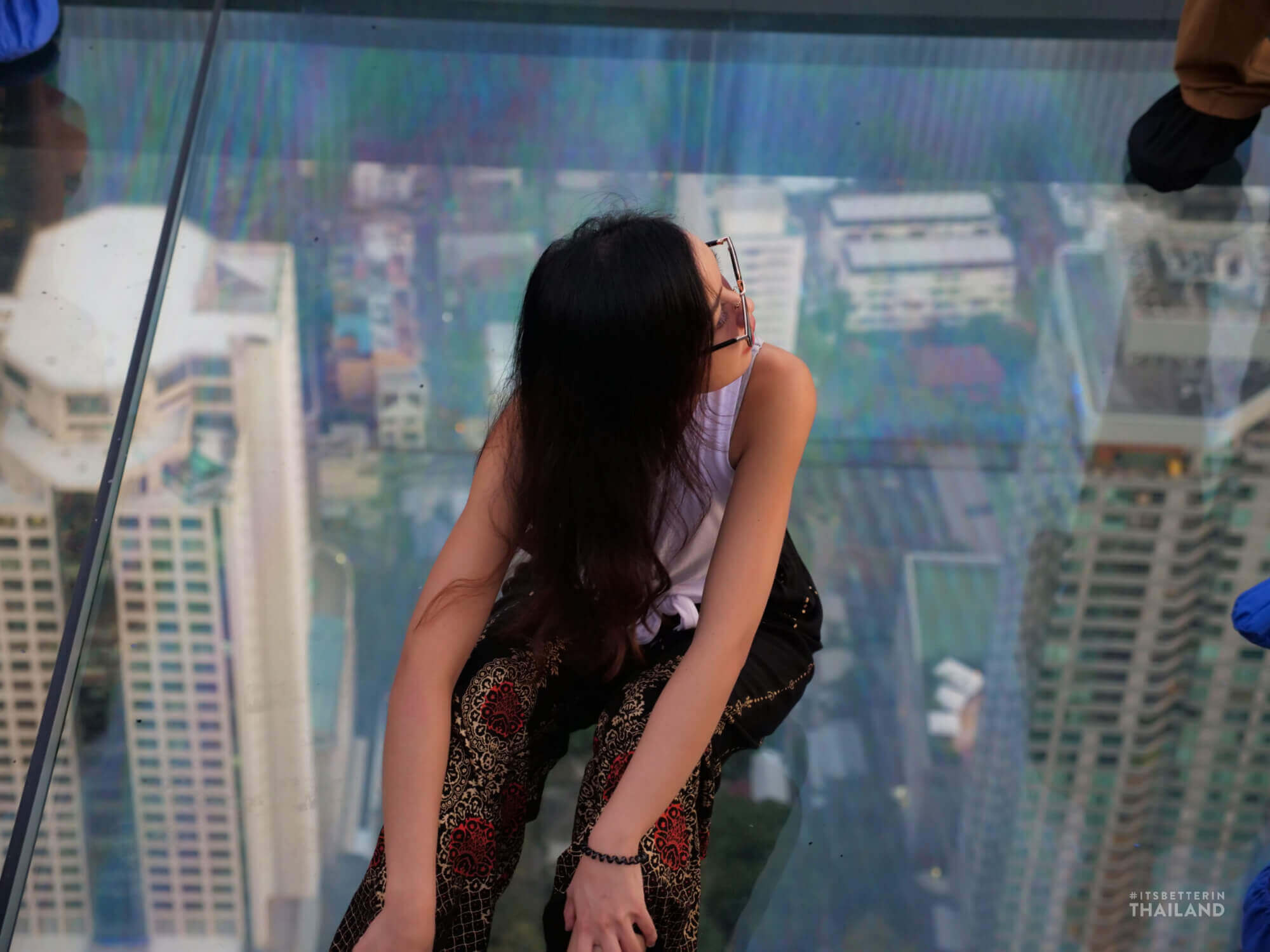 A glass elevator takes you up to the rooftop which is where you can get drinks and check out the glass floor. If you're afraid of heights it is pretty scary, but if you're not it's fine. You need to wear cloth covers over your shoes and place all of your belongings into a padded cloth bag that you can take out with you. They are very strict about not allowing any cameras or phones on the glass. If you want that Instagram Gold, you will have to get a friend to take it from off of the glass while you are on it.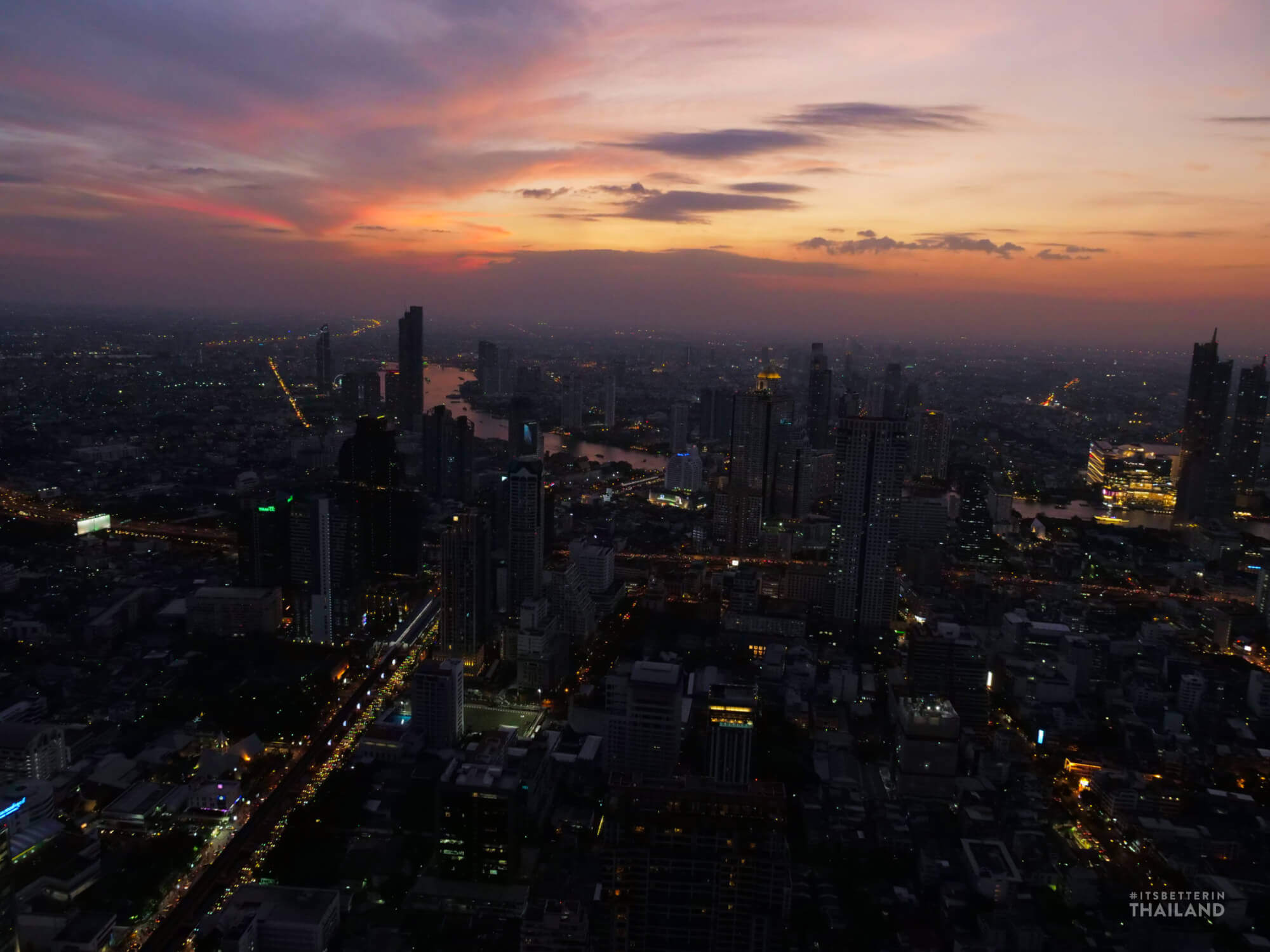 Is the King Power Mahanakhon Skywalk worth it?
Bangkok has a number of nice rooftop bars without entry fees so the money you spend at Mahanakhon could go towards a couple of drinks or some food elsewhere. That said, there is something to being the highest, and the views from the Mahanakhon Skywalk are pretty fantastic. The price does feel a bit high for what it is, but it's not that unreasonable either. If this is your kind of thing, then definitely go for it. If you're on the fence, head to a rooftop bar instead.
King Power Mahanakhon Skywalk drink prices
Drink prices as pretty steep up here, as you would expect. Soft drinks start at 180 Baht, beers start from 270 Baht, cocktails from 440, and glasses of wine from 540. The menu in the image below is from December 2018.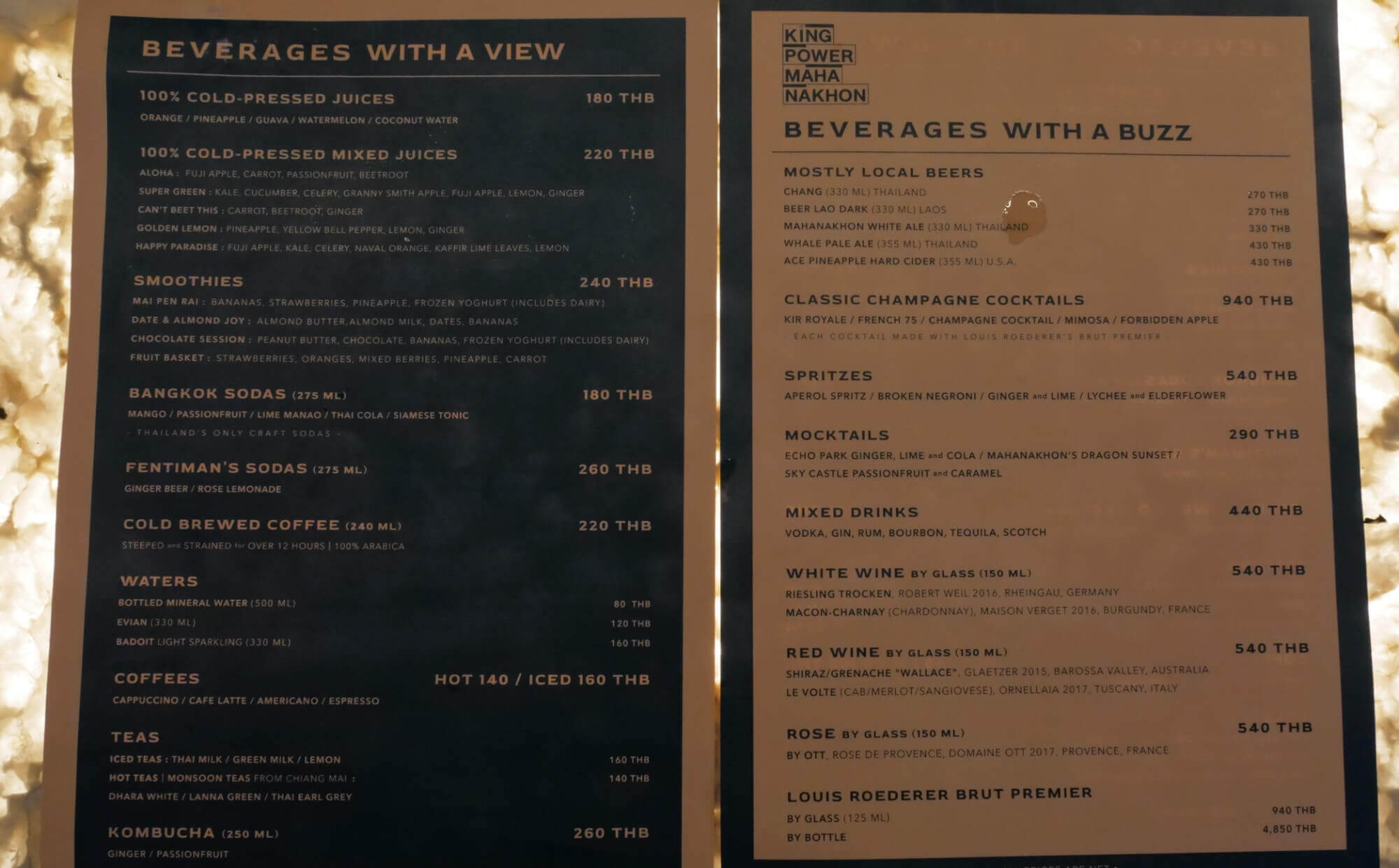 One thing you might find amusing or annoying, on your way out the elevator drops you on the 4th floor of the King Power duty-free mall. There is no signage pointing to the exit so you're left to wander past all the displays looking for escalators to escape. It seemed to take around ten minutes and might just be the longest exit through the gift shop experience anywhere in the world.