Sukhothai weekend night market amid the ruins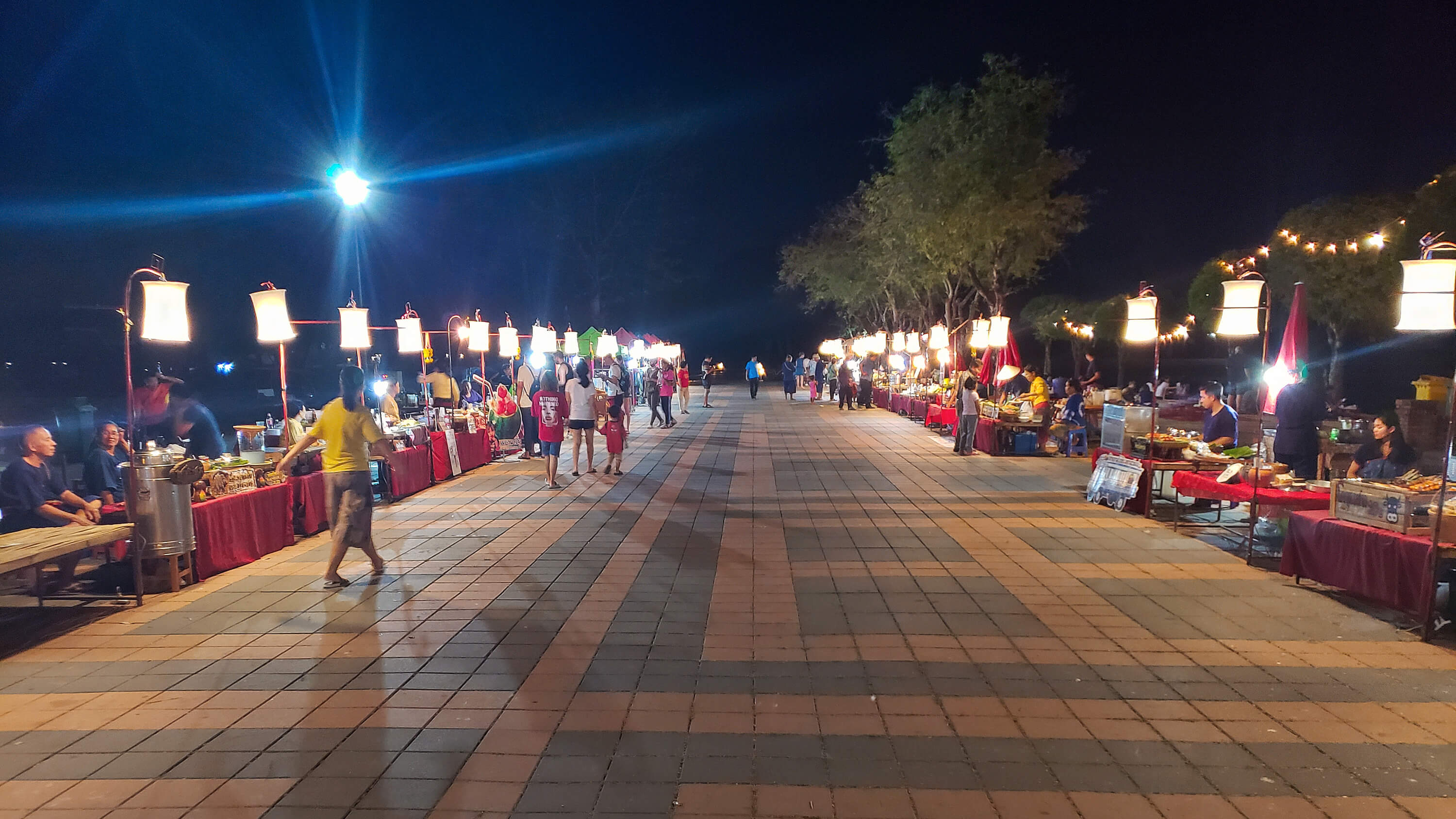 An excellent market set amid the ruins of Sukhothai Historical Park
Sometimes you get really lucky and stumble upon something entirely by accident. That's how we found the Sukhothai night market, and we're so glad we did. This is actually one of the best night markets we've found in all of Thailand, between the amazing setting and the really great food options. The market sits along one wide walkway in a straight line, and all around you are the 13th and 14th-century ruins of the Kingdom of Sukhothai. For information on the ruins, check out our Sukhothai Historical Park itinerary.
There are some mats laid out in the grass behind the vendors to the west side of the path. From this area you get some stunning views of the sun setting behind Wat Sa Si, with the whole scene reflected in the water of a pond. We highly recommend getting a few food and drink items and finding a good spot to sit here and watch the sunset.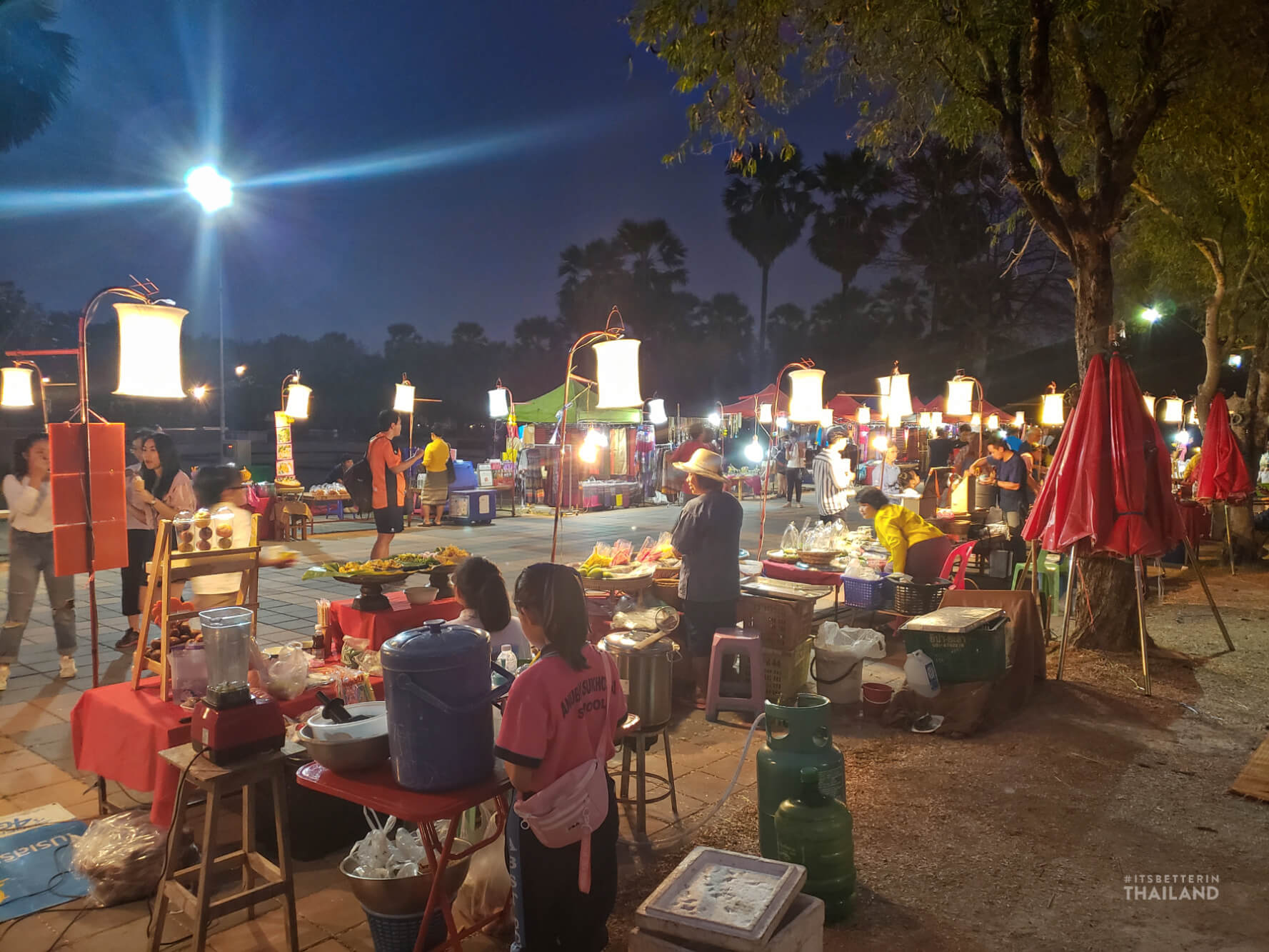 Sukhothai night market times and location
The market is open on Friday and Saturday nights only, beginning around 5 or 5:30 pm. The market is located near the King Ramkhamhaeng Monument at this location. If you are driving, there is plenty of parking along Route 12 near the pond that surrounds Wat Sa Si.
Pro tip: The market is located within the Historical Park Central Zone but you do not need a ticket to enter after around 5:30 or 6 pm on market days. We only had tickets for the North Zone that day but were able to see the market and part of the sunset over the fabulous Wat Mahathat without a ticket. This may only work on market days and possibly only at north entrance where the market is. It's also still worth buying a ticket to the Central Zone as there is a lot to see.
What to eat at the Sukhothai night market
This market seems mainly geared toward Thais which is sort of surprising since Sukhothai gets a good share of foreign tourists. A majority of the stalls here had no English signs. Don't let this put you off though as every single thing we tried was very good and well priced. We'll put photos of a few of our favorite places below with descriptions of what we got, so if you want to try one of those, just try to match up the photo with the vendor.