Koh Samui Coconut Museum: Making coconut oil & Thai desserts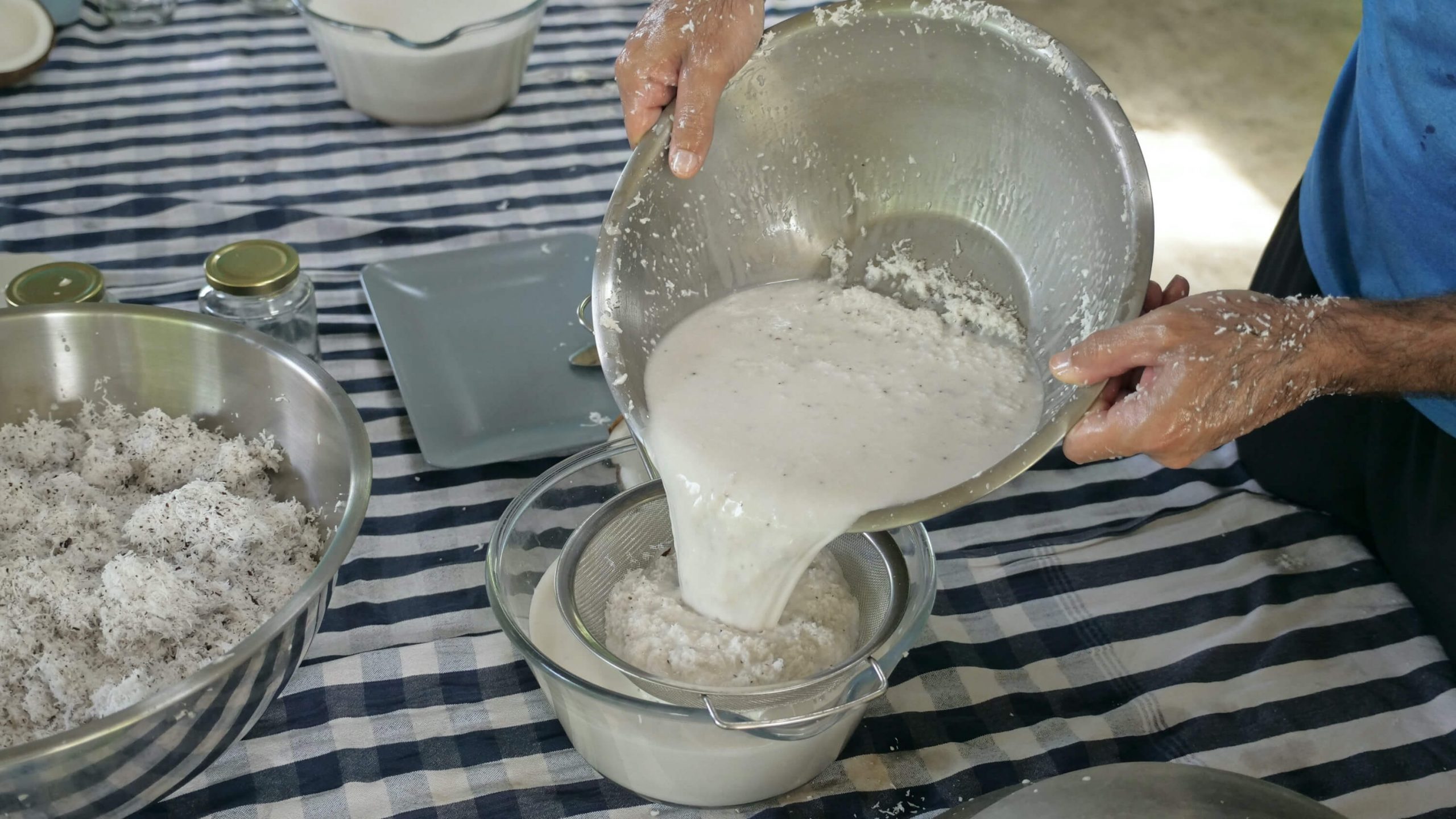 If you're looking for a break from boat trips and beaches in Koh Samui, a workshop at the Coconut Museum is actually quite a fun way to spend a morning.
This isn't the sort of activity that we normally go for, but we actually had a fun time at the Coconut Museum in Koh Samui. If you want a break from beaches and boat trips and are looking for a bit of culture, this is a cool way to spend a morning.
The Samui Coconut Museum is run by a family that has been growing, harvesting, and processing coconuts for over 100 years. Even today, they still make high-quality cold-pressed coconut oil, much of which is used by cosmetics manufacturers in Europe and Japan.
Coconut Museum Activities
While visiting, you will learn the traditional way to scrape the flesh out of mature coconuts, then knead that with warm water to release the coconut milk. Once you've strained all of that out, you can walk the grounds while you wait for the liquid to begin separating.
Outside you can see the spade tool they use to quickly dehusk the mature brown coconuts, and the steel drums they use to cook coconut shell charcoal. There are also some adorable rescued dogs you might meet out there.
Back inside, you can then begin cooking some of the oil-rich coconut cream in a wok over a coconut shell charcoal fire. There are a few steps to separate out the oil, caramelize some of the solids, add sugar and sticky rice flour, then cook that again to make an absolutely delicious traditional Thai dessert called khanom khi man.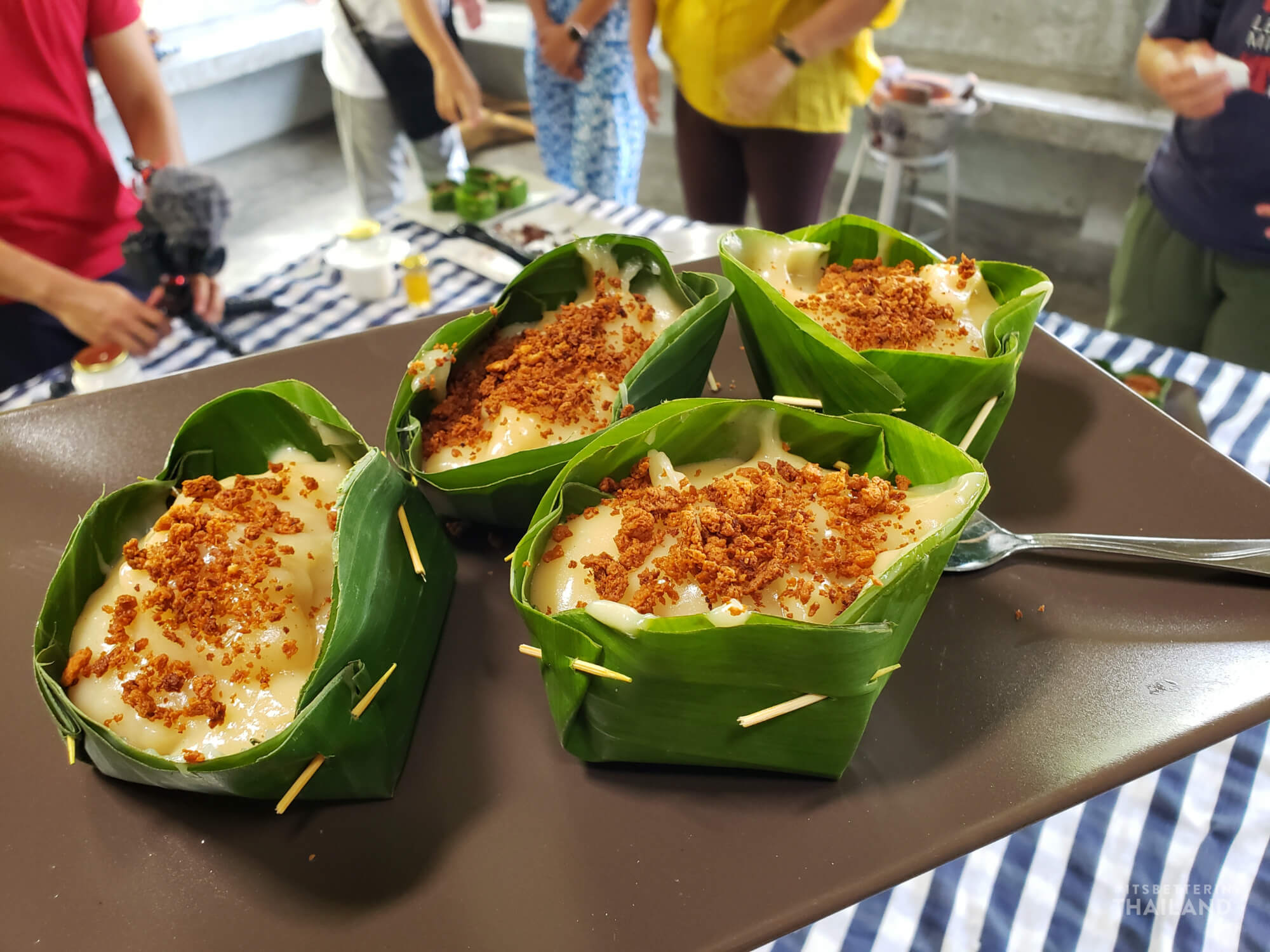 Traditional Thai desserts
The dessert you end up with is absolutely fantastic, truly one of the most delicious we've had anywhere in Thailand. You can enjoy it right then and there, still hot, and it has a pudding-like texture. Be sure to take the rest with you as well, pop it in the fridge for an hour, and enjoy it a bit thicker.
Coconut Museum Hours and Price
This activity is available in the morning Monday through Friday, but you do need to book ahead of time. The price is 890 Baht per person which is honestly a bit steep, but in line with a lot of similar activities in Koh Samui. We'd recommend booking this tour that stops at the coconut museum for this activity but also visits a farm and a waterfall. We feel that that's a better value for the money.
If you do want to book directly, you can contact them through the Coconut Museum Facebook page.
Photo Gallery