Ratchaburi National Museum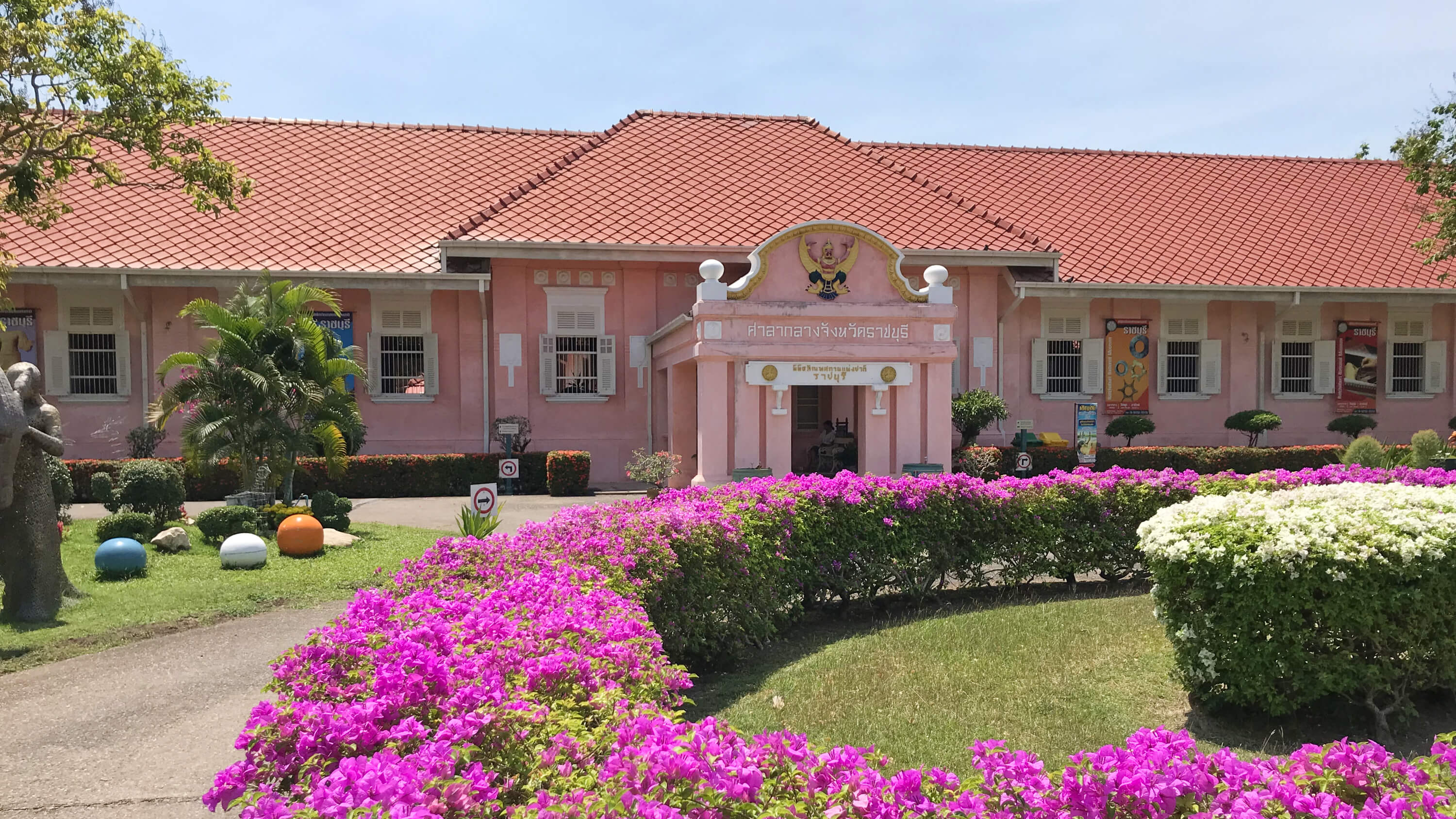 A surprisingly nice and well-curated museum along the riverfront in the heart of the city
Ratchaburi Province has its own historical museum, and it's a surprisingly well-put together place. The Ratchaburi National Museum is housed in the old city hall building, a well-preserved wooden colonial style house. The building itself, and the exhibits within it are all really quite nice, and absolutely worth a visit if you're in Ratchaburi.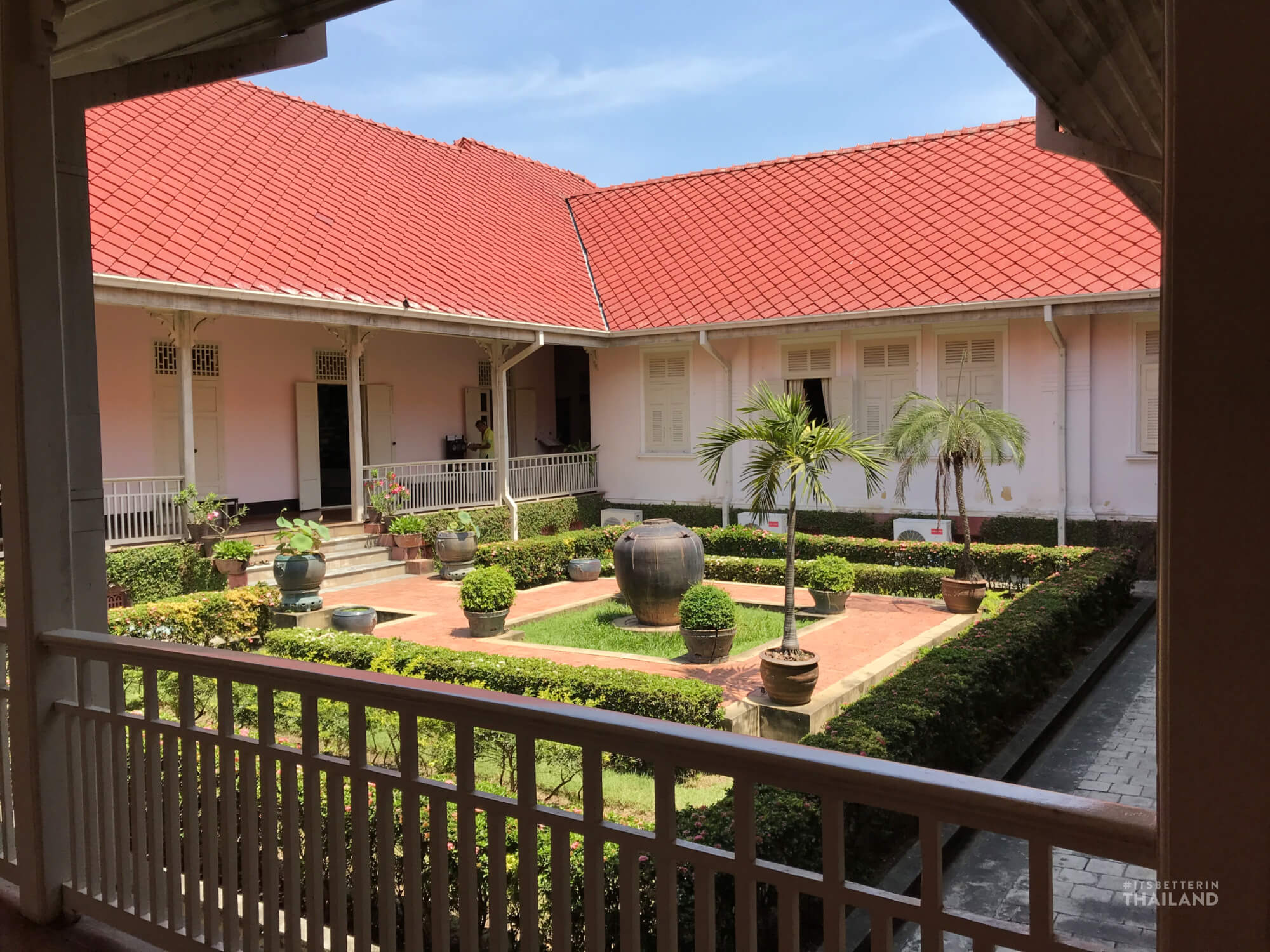 Ratchaburi National Museum price and hours
The Ratchaburi National museum is closed on Mondays and Tuesdays. On all other days it is open from 9 am to 4 pm. The museum does have dual pricing, with Thai nationals paying 20 Baht for entrance and foreigners paying 100 (~$3 USD).
About the museum
We were honestly quite surprised by how well done this museum is. It has a logical flow in both how you're directed and the order of exhibits. Most amazingly, the signs and descriptions are translated to English which is easily understood. This alone makes it one of the better ones we've seen in Thailand. It's definitely worth visiting and spending around 30-60 minutes.
The museum covers the geological and ecological makeup of the province before moving on to its cultural history. They have an impressive display of artifacts from the stone age on through each of the different periods of Thai history. Some of the pieces are quite old and really beautiful. From there they move on to some descriptions of each of the different ethnic groups that have settled here, which we found pretty interesting.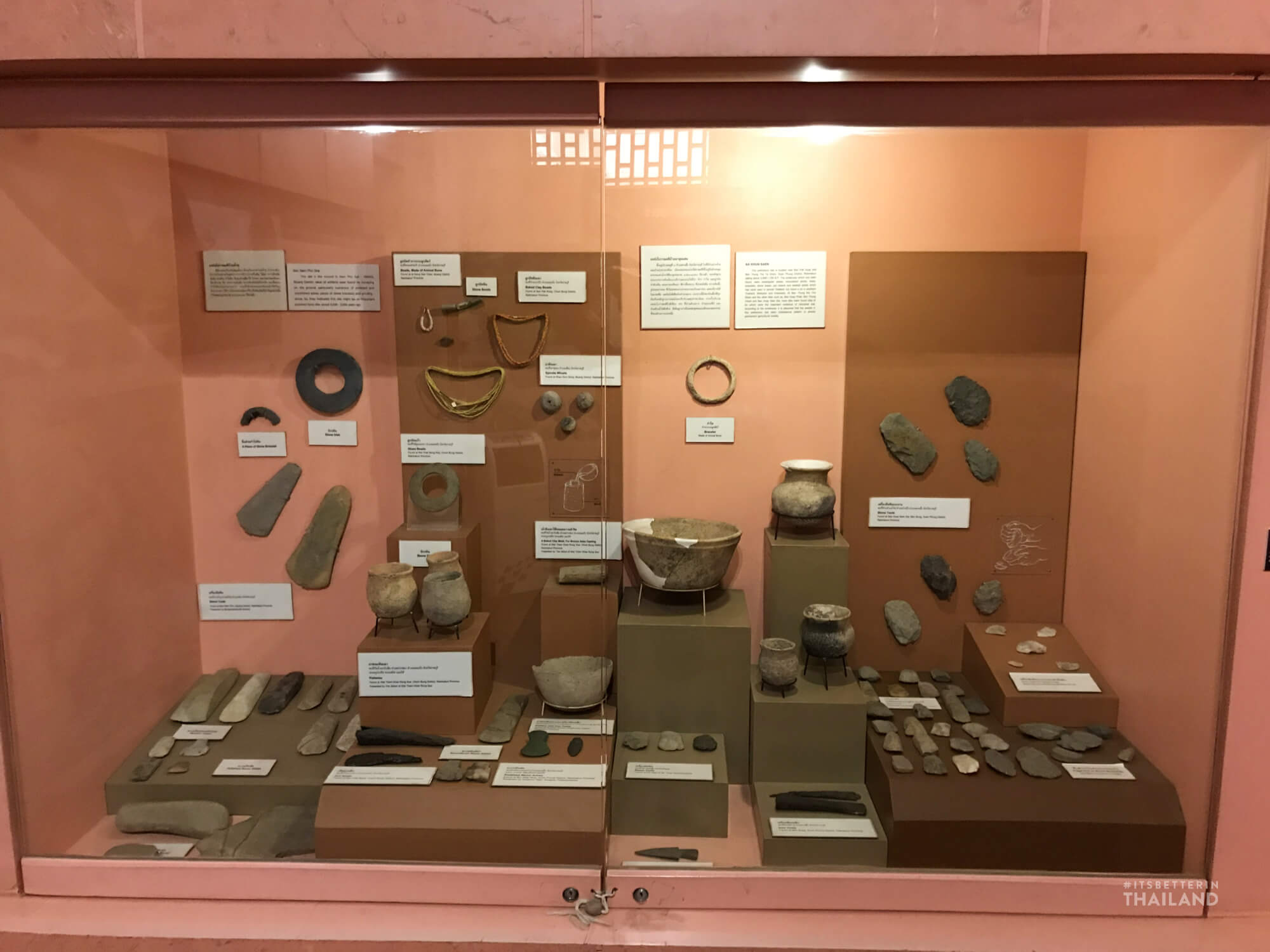 The building itself is one of the museum highlights. There's just something about these old wooden buildings, with the floorboards worn smooth by so many bare feet over the years. The building is open and not airconditioned, but it is well ventilated. I was there right at noon on a very hot day and was comfortable the whole time. The open courtyard in the middle is also lovely, as are the grounds around the museum. There are some cool statues scattered around as well, including some more traditional ones and some modern funky ones.
After your visit you can check out a small outdoor display of some traditional agricultural tools and a loom. While facing the museum, turn right and walk around the side to see this. Walk around the other way and there is another nice old building on the same grounds that is worth a quick look.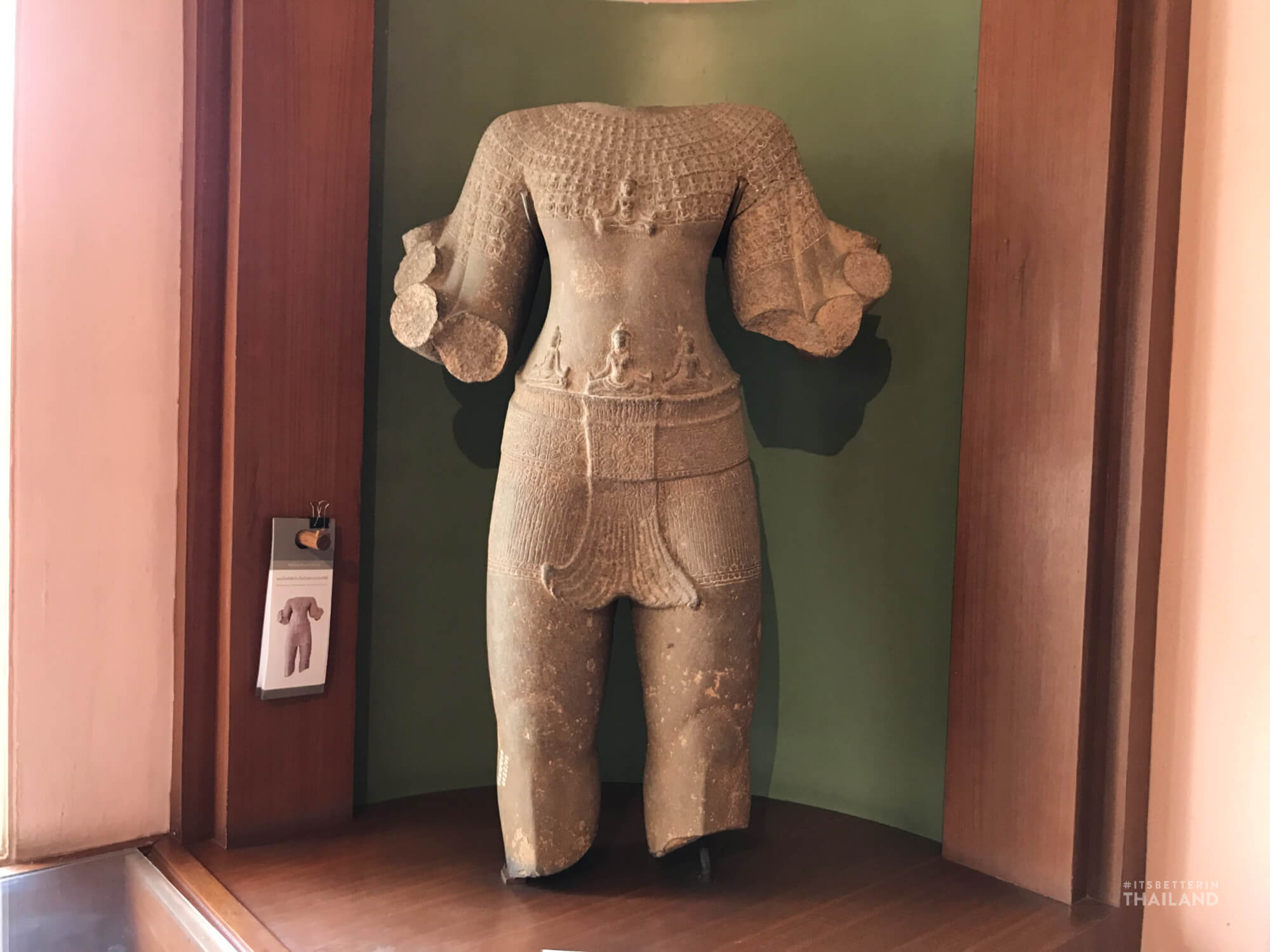 Other activities around the Ratchaburi National Museum
The museum is located right along the riverfront. After leaving if you take a right there is a pleasant stroll to be found along there. You'll come to some nice statues, a cool cafe and restaurant, and there's a market down the road to the courthouse. The courthouse is still housed in its original wooden building which is quite beautiful and worth a quick look.
Photo gallery