Puttha Utthayan & Pra Mongkol Ming Muang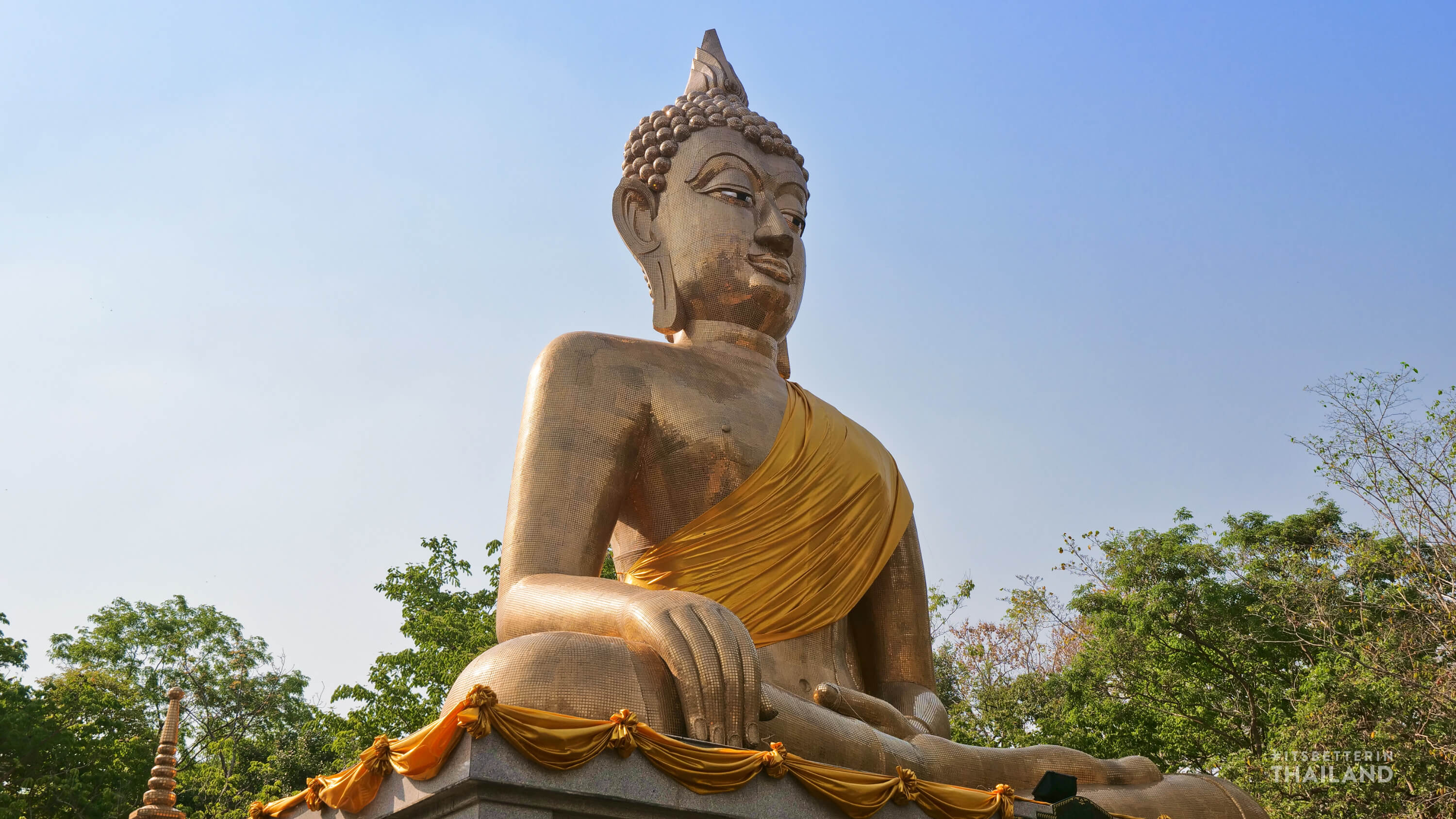 The Buddha statue is just north of the town center, opposite 'Ang Kep Nam Phuttha Utthayan lake' reservoir. Drive about 3km up Route 212 and you will see the statue on the left. Once you arrive, a straight road surrounded by trees leads you to a surprisingly beautiful 20-meter tall Buddha statue.
Here is the GPS location.
Photo tip: Arrive early in the morning, the sun rises in front of the buddha so at sunset the face is in the shade.
Around the back of the statue, are two Buddha images covered in robes. These were dug up in the early 1960s and show that this area has had a significance in Buddhism for more than 2000 years.
Costs
Admission price is free, along with the parking and toilets.