Phraya Nakhon Cave in Hua Hin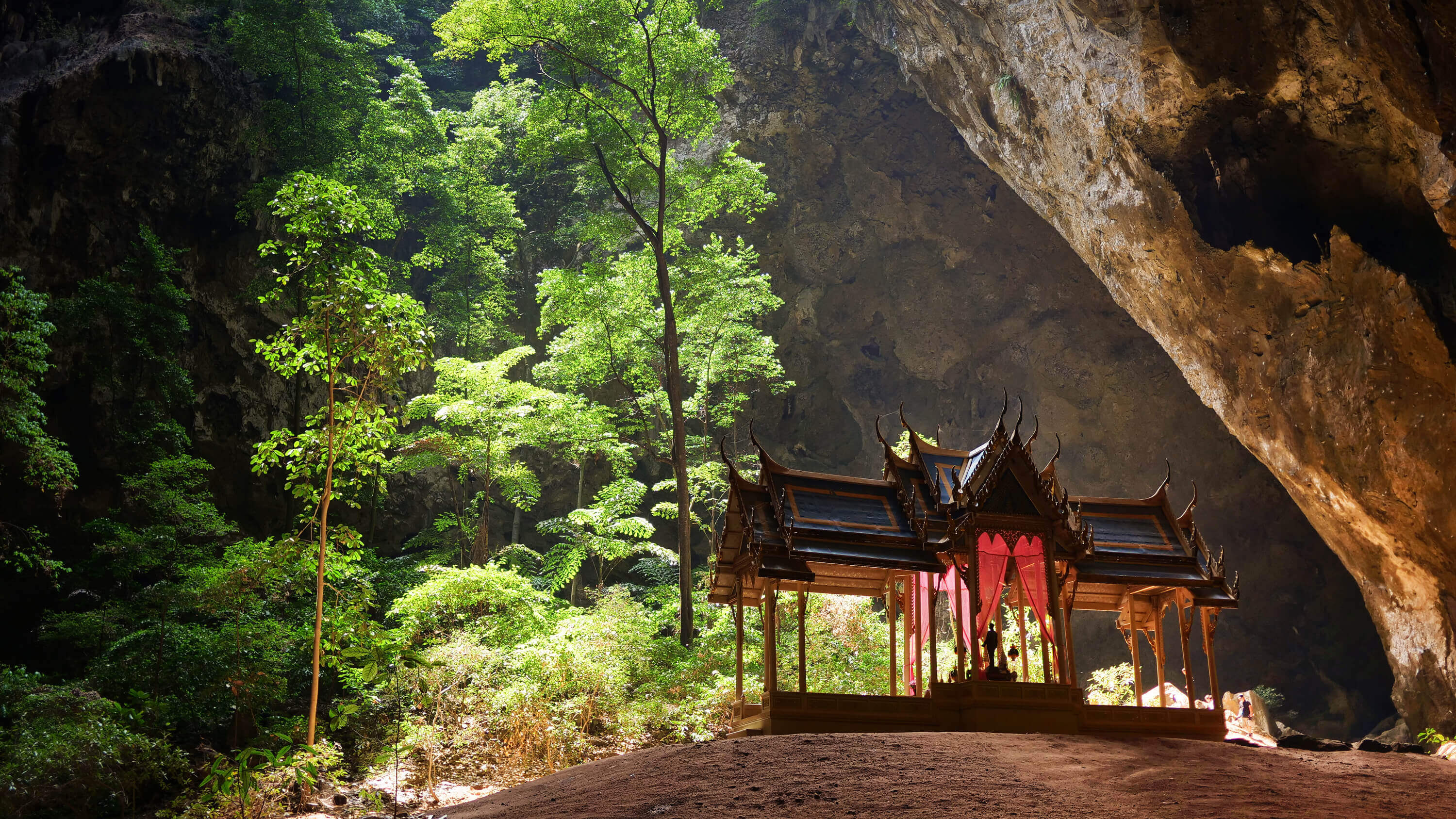 Thai translation: ถ้ำพระยานคร
Phraya Nakhon Cave is part of Khao Sam Roi Yot National Park (เขาสามร้อยยอด), meaning 'mountain with 300 peaks'.
Visiting Phraya Nakhon Cave
The first step is to get to Bang Po Beach (หาดบางปู) – it's about 50km (1 hour) from Hua Hin town. You can either drive yourself with a motorcycle/car or arrange transportation with a taxi. Other people have paid around 1500 baht for the return taxi journey. The driver should wait for you in the car park.
From Bang Po Beach you will pay your national park entrance fee and either take a boat or take a short walk over and around the cliff to Laem Sala Beach (หาดแหลมศาลา).
The boat is quite expensive for a short 5 minute jouney, 400 baht each way for the boat, approx 6 person capacity. We took the boat there and walked back. We'd recommend just walking – it takes 15 minutes.
After you arrive at Laem Sala Beach there's a small restaurant with water and mosquito spray if you didn't bring your own. You will need water.
There are small children in this area offering to be your guide – this is your choice but you absolutely do not need a guide. The path is very easy to follow up and down. If you don't leave the path, it's almost impossible to get lost.
The walk from the restaurant on the beach should take you between 30 and 45 minutes depending on your fitness level, it's primarily walking straight up stairs and it does get very hot.
Note: Unfortunately because it's part of a national park, foreigners pay 200 baht to enter, whilst Thai nationals will pay just 40 baht (100 baht and 40 baht for children).
Google Map: Open Map