How to Visit Mu Koh Surin: Single or Multi-Day Trips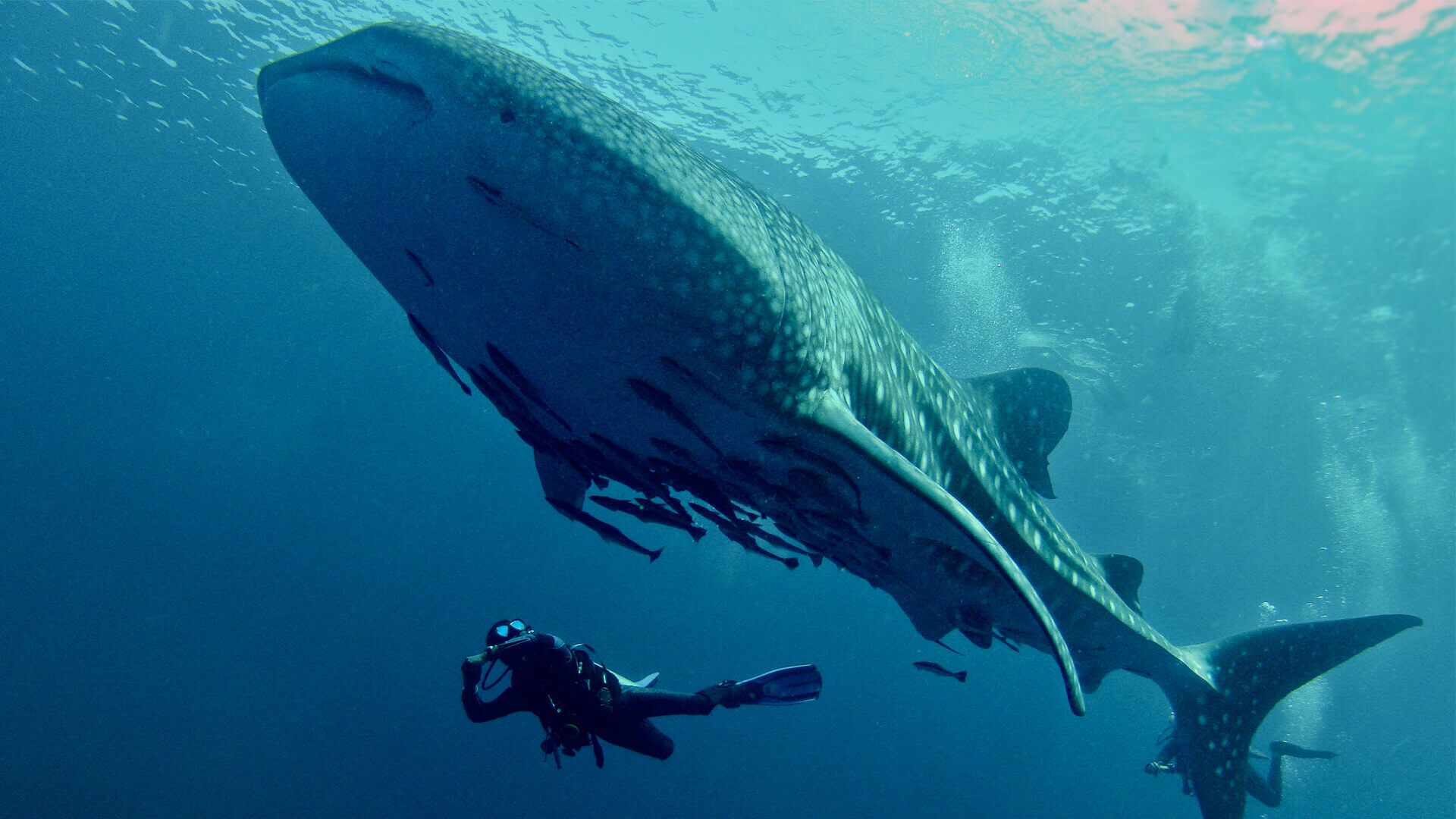 Everything you need to know to visit Thailand's most pristine tropical island paradise
Mu Ko Surin National Park, an archipelago of five islands in the Andaman Sea, is known for its secluded beaches, crystal clear waters, and prime snorkeling spots.
The park is about 60 kilometers from the mainland, and it takes over an hour to get to the Surin by speedboat. The isolated cluster of islands is a much different atmosphere than many of Thailand's other popular islands.
Surin's beaches are secluded and bustling with wildlife. There are monkeys up in the trees and hermit crabs about the size of a human hand. Underwater around the five islands, clownfish swim in sea anemones and other colorful fish munch on coral. At night, bioluminescent plankton are like fireflies of the ocean, occasionally giving off a blue glow.
How to get there
The main port for Surin Islands is Khura Buri Pier. If traveling by van or taxi, make sure to confirm the locale with the driver. (I was taken two hours in the opposite direction by a van driver.) The boat ride to the islands is a huge portion of the overall trip's expenses. The boat is fast and can be bumpy at times. Take medicine before going if you are prone to motion sickness.
The boats leave the mainland at 9 a.m. and leave the island at 1 p.m. If staying with the national park, check out the night before to reserve your spot on the ferry back.
Tours will often arrange transportation. Surinislands.com offers pick-up and drop-off points at Khuraburi and Khao Lak as well as Phuket for an additional charge of 250 baht, or 500 baht roundtrip. Other locations can be arranged by request.
Camping in the Surin Islands
Camping is both a budget-friendly option and a great experience. The park has tents set up on Mai Ngam Beach. At night, the sound of waves can soothe you to sleep. The tents are available for rent for 300 baht a night plus another 60 baht for a pillow, sleeping bag and mat. The tents are spacious and are suitable for two people. If you bring your own tent, the camping fee is 80 baht a night.
Monkeys are often in the trees overhead. Sometimes they will climb down and steal unattended food. Locks are on each tent to keep monkeys out.
A cafeteria is open for breakfast, lunch and dinner. Basic convenience store items can also be purchased at the cafeteria. Food is more expensive on the island than on the mainland. It's about 120-280 baht for a meal and 120 baht for a fruit shake. Hot water is available throughout the day, which works well for cup noodles if you're on a budget. Many people bring extra food and snacks to save money.
The power is on from around sunset to sunrise, so power outlets get filled quickly in the evening. It would be wise to bring a power bank to charge any electronics when a power outlet is not available.
Book directly through the national park in advance or at the park. Visit mukosurin.com for more information.
Other accommodations
Tents can get hot, and quickly filled with sand. So if camping isn't your thing, the park offers two types of bungalows to rent. One is a two-person bungalow for 2,000 baht a night. It has a twin bedroom, bathroom, and balcony. The other is a four-person bungalow for 3,000 baht a night. It has two twin bedrooms, a bathroom, and a balcony. Visit mukosurin.com for more information.
Tours
While booking on your own can be cost-efficient, sometimes you need a Thai friend to help with translation. Plus, arranging accommodation, transportation, and excursions separately can be time-consuming and, if you don't speak Thai, can sometimes be difficult. Booking a tour with everything included can be convenient and hassle-free.
The website, surinislands.com, offers up to three-day trip packages, which include snorkeling excursions, camping accommodation, and transportation. Single-day trips start at 3,000 baht, and three-day trips start at 6,700 baht. Bungalows on Mai Ngam and Chong Khard are available for an additional cost of 1,900 to 3,900 baht per night. Go to surinislands.com for more information.
Sabina Tours offers trips from as short as a single day to as long as four days. The prices include food, snorkeling excursions, and camping costs. For more information, go to sabinatour.com.
What to do
Snorkeling is the main attraction at Surin Islands. Clownfish, angelfish, and parrotfish are seen swimming by colorful coral reefs and sea anemones. Moray eels and sea turtles are also spotted. There are numerous spots throughout the archipelago that can be reached by longtail boat.
The park offers morning and afternoon 2-hour snorkel trips for 200 baht each. A charter trip on a longtail boat is 4,000 baht for a full day and 2,000 baht for a half day. Up to 15 people can fit on a longtail boat. Snorkel gear can be rented for extra costs, but it might be better to bring your own.
Snorkeling can also be done at Mai Ngam Beach. Good spots can be swam and are easily reached during low tide.
Scuba diving excursions need to be booked in advance. There are various diving companies on the mainland offering trips to Richelieu Rock, which is said to be one of the best dive sites in Thailand.
The park also offers visits to the Chao Le Village, a small community of sea gypsies known as Moken. According to the park, the Moken people live in boats for half the year, and then they build temporary houses on Surin's beaches to have a stable shelter during the rainy season.
When to visit
Since the rainy season brings torrential downpours, the park is closed from May 16 to October 31. November to April are peak times to visit the park to get the most out of the sunny weather.
Entrance fee
The entrance fee for foreign adults is 500 baht and 300 baht for children. This is only paid one time regardless of how many days you stay. There are additional fees if you scuba dive.
Park Rules
There's no alcohol allowed on the island, but empty cans of Chang beer are often in the trash can, so not everyone obeys the rules.
Other rules on the island are in place to protect nature and wildlife.
Don't bring styrofoam to the park
No loud noises that would disturb the wildlife
No pets
No flying drones
Don't collect anything other than rubbish
Don't disturb the wildlife
No not touch marine life or coral while snorkeling or diving