Khao Chin Lae Sunflower Fields in Lopburi [Updated 2020]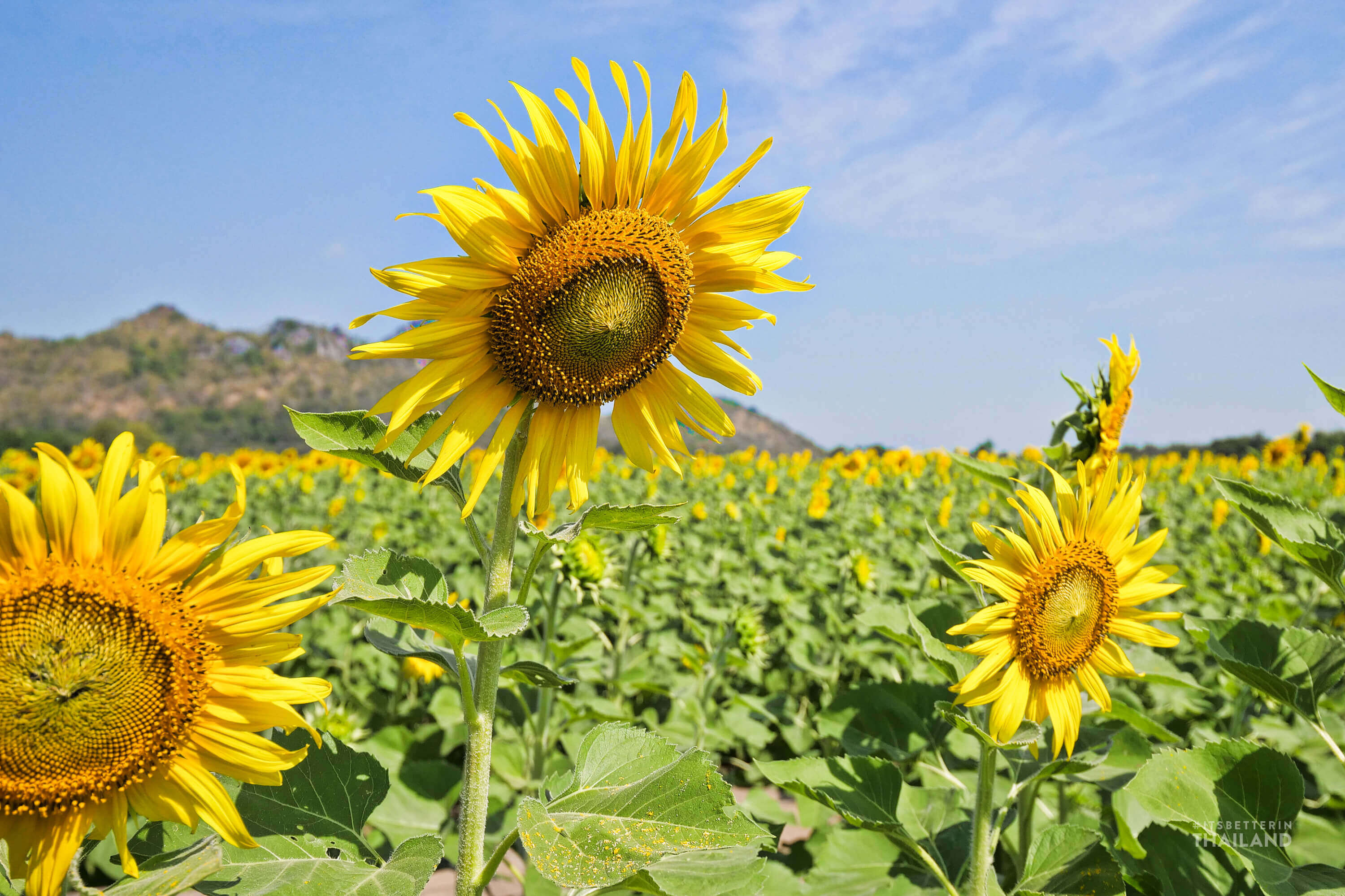 The sunflowers in Lopburi are in bloom from November. Capture the perfect Instagram selfie here.
Lopburi province is most famous for the monkeys that live amongst the people of the city, but there are a few other things to do in Lopburi that shouldn't be missed. One of them is visiting the sunflower fields.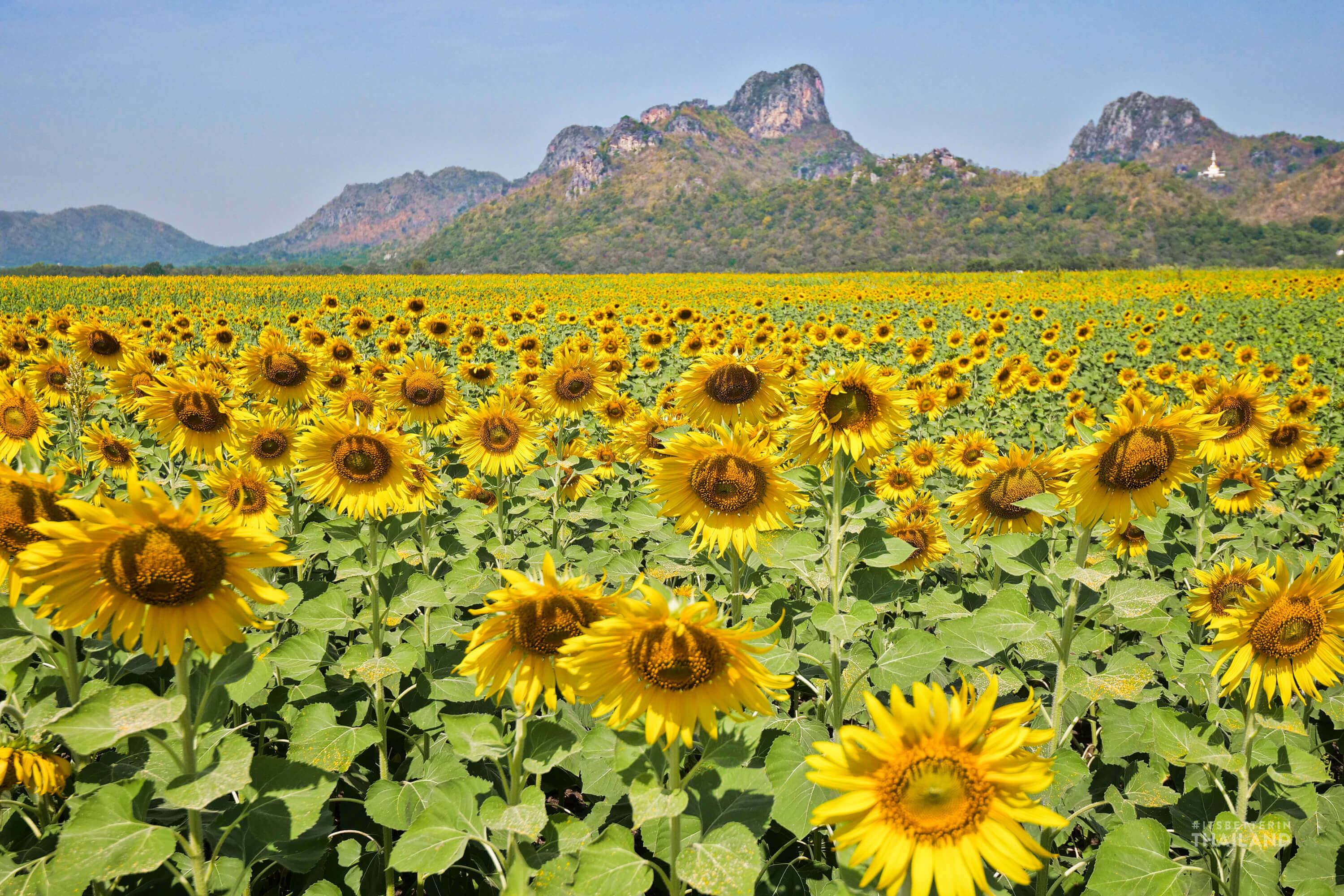 Fields of tall, bright, yellow flowers reach out to the backdrop of mountains. This is a great photo opportunity and it makes for a nice addition to your trip to Lopburi or Saraburi.
When to go
The best time to visit Lopburi sunflower fields is between November and February when the sunflowers are in full bloom. If you head there in December, you are likely to see them when they are at their tallest.
If you head to Lopburi towards the end of November, you could combine this trip with the Lopburi Monkey Festival.
Where are the Lopburi sunflower fields?
If you drive around, you will find a few different smaller sunflower fields around Lopburi. Just make sure you have permission to enter into them.
The biggest and most popular one is Khao Chin Lae Sunflower Field. Use this link for the Google Maps location.
You could also head over to Saraburi Sunflower Fields in the nearby province.
How to get to the fields
The best way to get to the sunflower fields is to rent a car or motorbike. That way, you are free to roam the province as you like. You could also hire a private taxi for the day, with a driver, who will take you to the best spots.
There are also buses that will drop you off near the fields. Head to Lopburi bus terminal and ask the friendly staff for advice. It will cost just a few baht to take a local bus. Just be sure that you know how to take the bus back to the city center.
A meal with a view
If you are feeling a bit hungry or thirsty after roaming through Khao Chin Lae Sunflower Fields, head out onto the main road and take a seat at a restaurant called 'กะเพรา & coffee'. This is a perfect place for sitting down and going over your photos from the fields.
Where to stay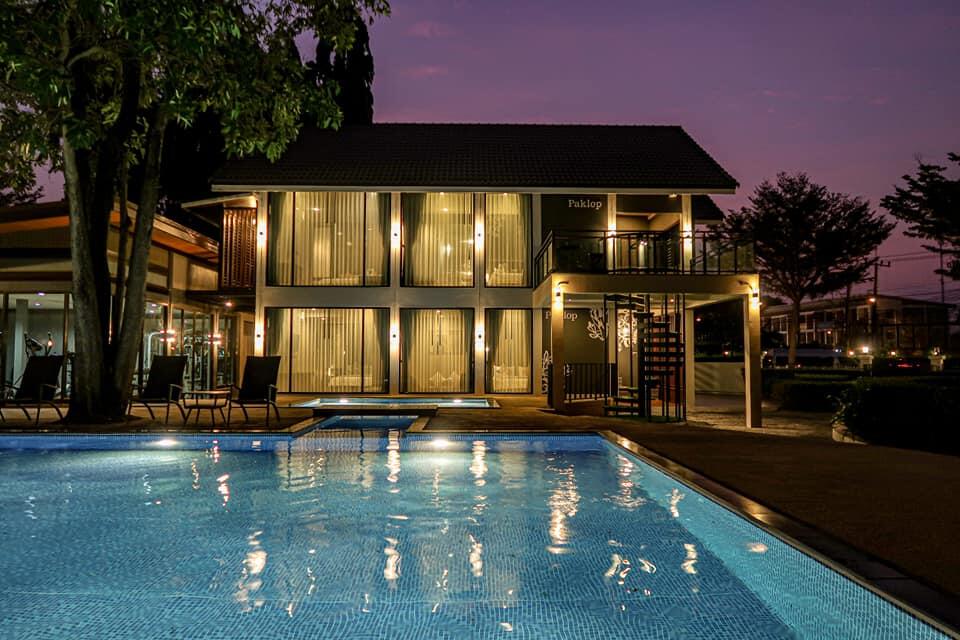 We stayed at the nearby Paklop Resort and found it to be one of the best value for money hotels we've seen in Thailand. Everything is nearly brand new, and the pool is very nice. It's just an 8-minute drive to Khao Chin Lae Sunflower Fields, and 10-minutes the other way into Lopburi City.
The rooms are genuinely as good as a lot of the four-star hotels in Thailand, and they start at just 1000 Baht per night. For not much extra you can upgrade to a bathtub or jacuzzi suite. You can see Paklop Resort here on Booking.com.
Lopburi has plenty of other well-priced accommodation options. See them all here.