Huai Krating Reservoir – Blissed out in Loei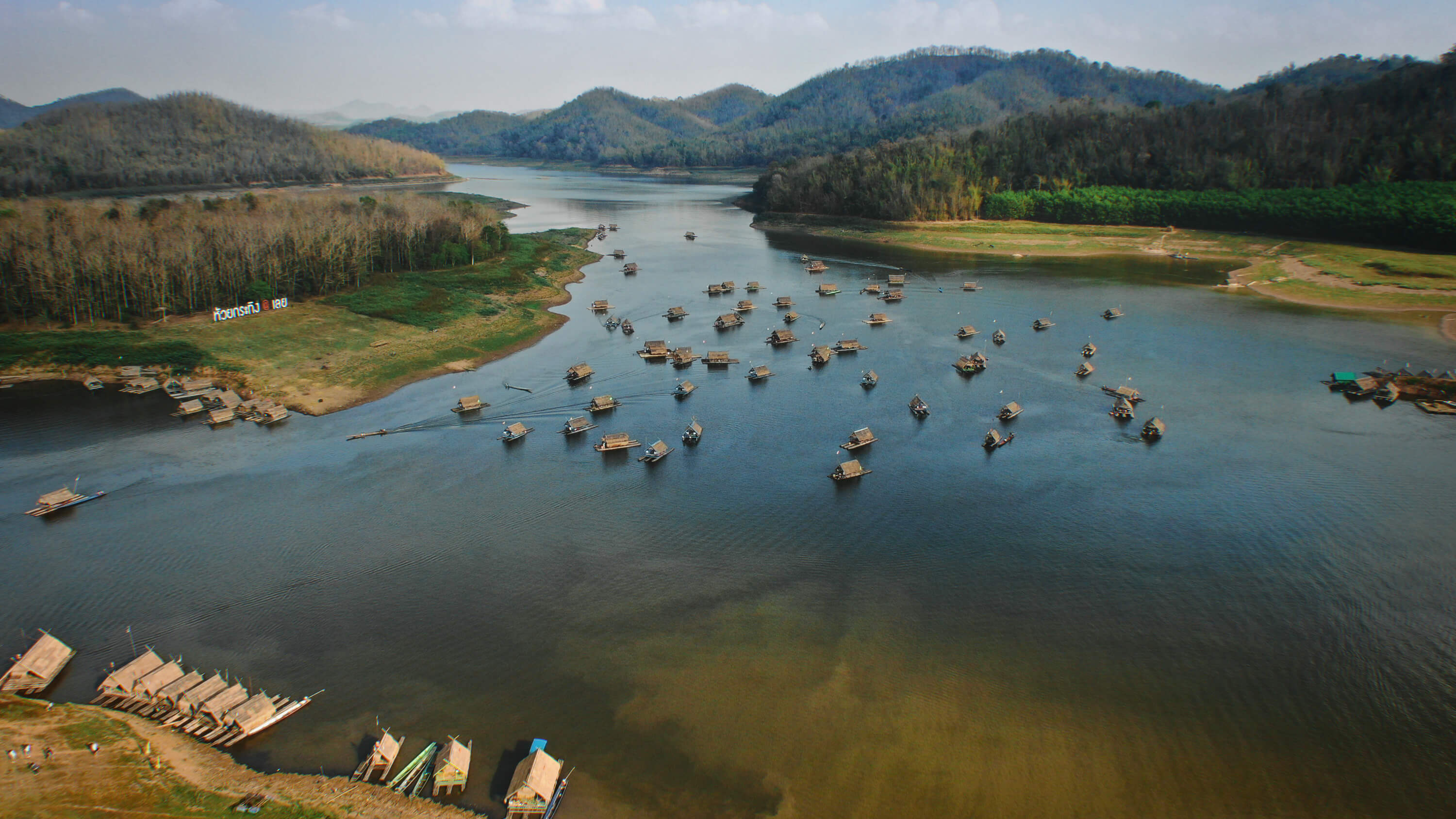 Eat, drink, and relax on a raft at this beautiful lake in Loei
If you ever find yourself if Loei Province and you want to find some fun and Issan culture, we have the place for you. Huai Krating Reservoir (ห้วยกระทิง) is an awesome place to spend a day. You just turn up, order your food and drinks, hop onto your personal raft house, and then you're towed out into the middle of the lake. Once there, you can spend the day eating, drinking, swimming, and just chilling out. This is a seriously fun place to go, especially with a group of good friends.
Getting to Huay Krating
You will need your own car or motorbike to get to Huai Krating. It is a one hour drive from Loei city, and an hour and a half from Chiang Khan. The roads are in good condition the whole way, just head to this Google Maps location.
There are a number of different restaurants which each have their own rafts. Once you are close, you will see turnoffs for the different restaurants. It's up to you which one to choose, but it's likely that all have good food and similar pricing. We went to a place which is oddly called Pat Riley Butler Lakes in Google Maps and got great food.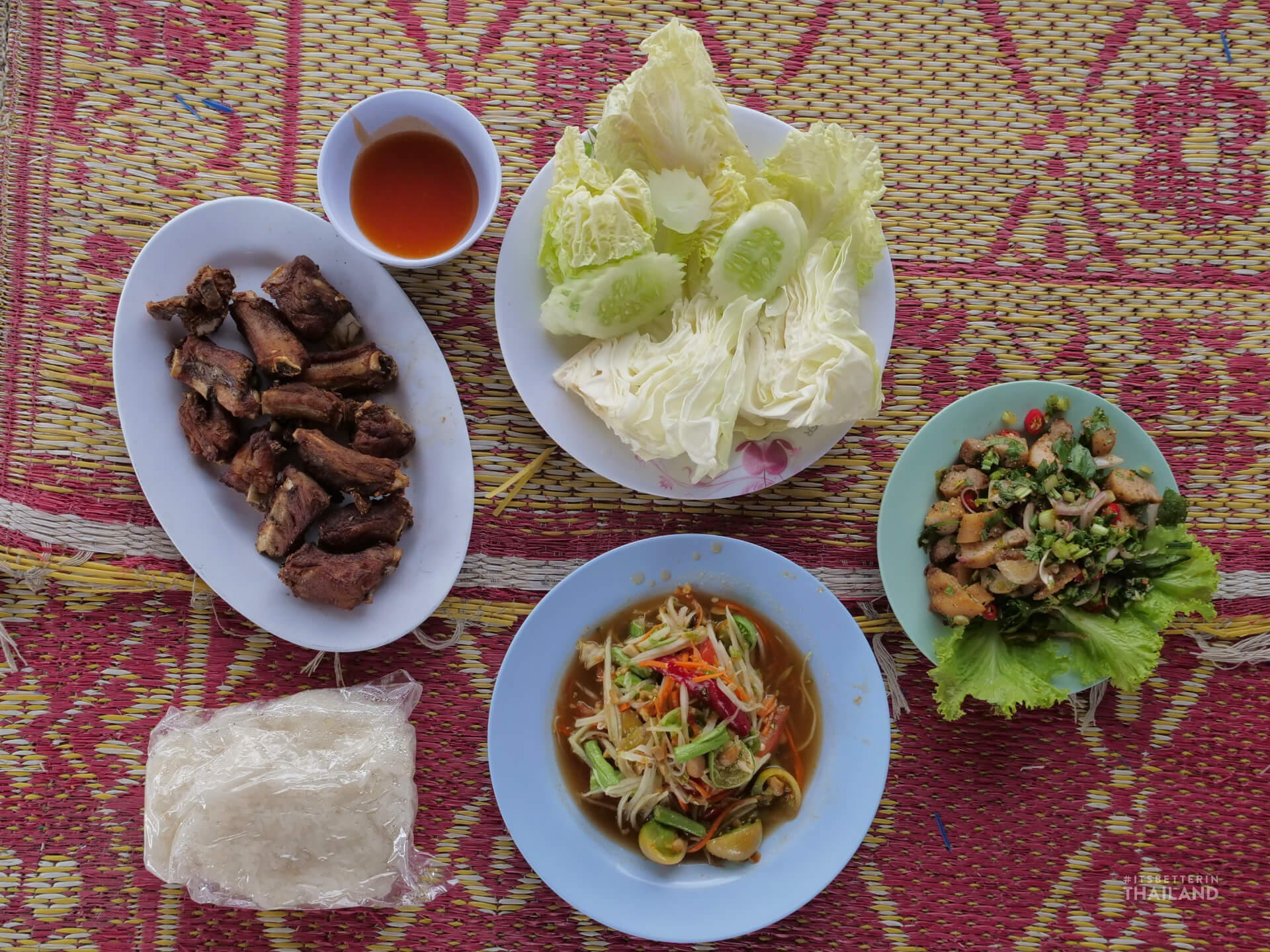 Huai Krating price and hours
Our raft cost 350 Baht for the day and would have sat at least 8 people comfortably. They have a larger raft for 600 as well. Food prices are very reasonable, typical for a Thai restaurant. Som tum starts at just 35 Baht, a large Beer Chang is 65. If you go on a weekend, you should arrive before 2 pm as the rafts all get rented later. They open at 8 am and close between 5 and 6 pm every day.
How it works
When you arrive and park, you go and order your food from a menu. The menu where we went was all in Thai so you might need them to help you order. If you could get the dishes you want to order written before you go that would be helpful. The food tends more toward Issan dishes and made to order Thai food. The photo below is the menu so you could get a Thai speaker to help you make your order from this if you go to where we went.
Once you've ordered, they tell you your raft number and you head down. You'll sit there waiting for 10-15 minutes while they cook your food, then they'll bring it to you and a boat will arrive to tow you out into the middle of the reservoir. Once you're out there, you need to call them if you want more food, beer, ice, need the toilet, or are ready to call it a day.
Then you just need to bliss out. This is one of our favorite ways to spend a day in Loei Province.
Pro tip: You can swim here and during the hot season you'll definitely want to. Bring your swimsuit. You can also rent an innertube to float on the lake or use the lifejackets that are provided on the raft.
Photo gallery