Exploring "Thale Noi" wetlands in Phatthalung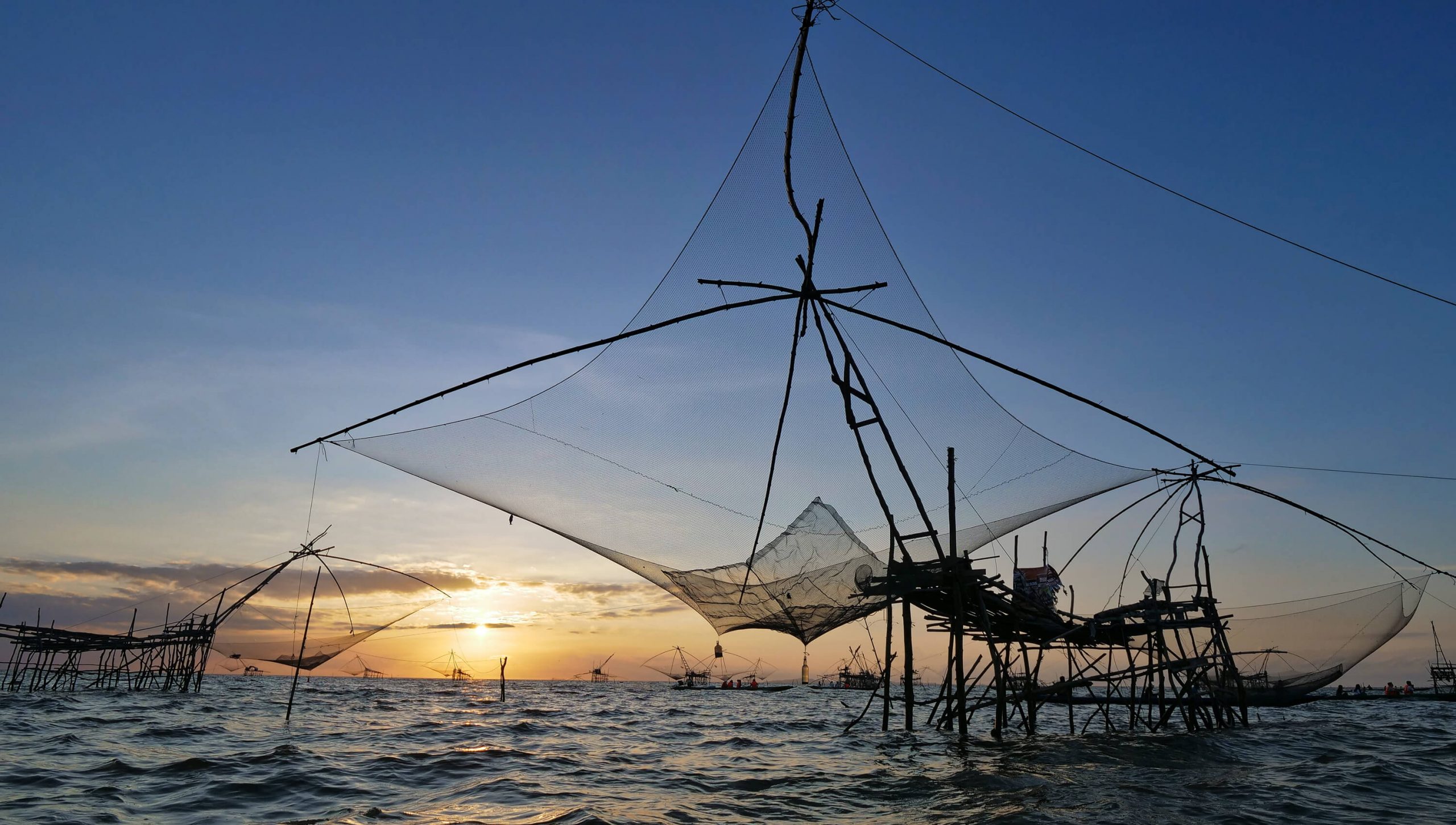 Thale Noi, also spelled Talay Noi (ทะเลน้อย) is an internationally recognized and protected wetland in Phatthalung province covering more than 400km² and home to thousands of bird species.
Thale Noi, also spelled Talay Noi (ทะเลน้อย) is an internationally recognized and protected wetland in Phatthalung province covering more than 400km² and home to thousands of bird species.
Phatthalung province receives comparatively far fewer foreign tourists than other Southern destinations such as Phuket, and Krabi. It makes destinations and activities such as this great for anyone who likes to venture beyond destinations already adapted for foreigners and see more of the local side of Thailand.
I don't say these words often – this is an activity that should not be missed if you're exploring Southern Thailand. If you really want to get a feel for this place and decide if it's somewhere you want to visit, watch our video below.
---
About
The tour of the wetlands lasts between 2 and 3 hours. The day starts at 5:00am – if you're staying in the town, you'll want to reach your start point by 5:30am to get an introduction and head out on to the water just before sunrise.
Head out on to the sea for approximately 20 minutes to watch the sunrise and observe the iconic Phatthalung fishing platforms known as yok yor yak (ยกยอยักษ์). If you're lucky, like I was, you'll be greeted with a breathtaking sunrise!
After sunrise, the boat heads inland through the Pak Pra river (คลองปากประ), passing by local fishermen and villages before turning right and heading into the narrow waterways of the Thale Noi wetlands. The skill of the boat drivers navigating such narrow waterways is impressive!
Twisting and turning through the waterways, the scenery is diverse as you pass through large and small, fresh, brackish and saltwater rivers, flooded forests, and lakes scattered with birds and water buffalo.
After a few hours on the river, the sun gets hot and the boat loops back into the narrow river heading back to the Pak Pra river and a few minutes later, arriving at the start point.
To find out more about the wildlife and history of the Thale Noi wetlands, I recommend reading the Wikipedia page.
---
When to go
The best time to go is between February and May due to the Lotus flowers being in bloom. I visited at the end of December and as you can see it was still very beautiful.
---
What to take
Your camera and lenses with full batteries and empty memory cards.
A hat, sunscreen and sunglasses – take a light jacket to cover up if needed.
A bottle of water and snacks (if you don't eat before you get on the water).
Phone and wallet with dry bag, the wind can splash some light water in to the boat.
---
Price and booking
There are several options for booking in this area, but we went with บ้านต้นลำพูปากประ and were very pleased.
The price for one boat is 1200 baht and you can go as a group of 6 or less. I am sure the boat driver would appreciate a small tip.
If you want a buffet breakfast when you return from your trip, you should inform them before you leave. The price is 150 baht per person.
There's also accommodation available at different prices depending on the season.
Contact them through Facebook or use the contact information here for booking.
---
How to get there
The location of the accommodation and the start point is here.
Getting to Phatthalung
Unless you're driving by yourself from another province, the first step is getting to Phatthalung. As usual, there's plenty of options.
Buses will head to Phatthalung from all surrounding provinces and popular destinations such as Phuket – just ask them what times and options they have.
Fly
The closest two airports are Trang (approximately 60km) and Hat Yai (approximately 100km). Flights are usually inexpensive, often less than 1000 baht when traveling to Hat Yai with a budget airline. From Trang you'll need a private transfer or a bus, from Hat Yai you have the option of a train as well.
Note: Hat Yai is an international airport and has flights from other major Thailand destinations such as Chiang Mai and Phuket, which can be much more convenient than heading to Bangkok first.
Take a train
Trains depart from Bangkok and head south every day, there are several journeys with different stops and endpoints, meaning it's also possible to board from other destinations such as Suratthani or Chumpon, which is where you'll be if you've been on Koh Tao, Koh Phangan, Koh Samui or in Khao Sok National Park. Trains also stop in Hat Yai is useful if you've flown in, but also if you've been visiting Koh Lipe or other southern destinations. Hat Yai is a major airport with flights heading to Udoon Thani, Chiang Mai and other destinations.
See the train timetable on Thailand Trains.
The train is very cheap, starting at 250 baht for 3rd class and 800 baht upwards for 2nd class sleepers.
The fastest train takes over 12 hours from Bangkok, so a sleeper train would be the most comfortable option. Food and drink is available onboard.
Bus
Several buses leave Sai Tai Mai (Southern) and Morchit (Northern) bus terminals in Bangkok for Phatthalung each day. The journey is 12+ hours and will cost approximately 1000 baht. Because the price is so similar to the train and flight, I'd recommend using those options.
Getting to Baan Thale Noi
To get to Baan Thale Noi you will take a minibus from the Phatthalung bus station headed to 'Phattalung / Songkla' and they will drop you off on the way. Minibuses leave every 30 minutes between 6:00am and 6:00pm, costing ~70 baht.
---
Gallery