Enduro riding in Thailand – Pai and Mae Hong Son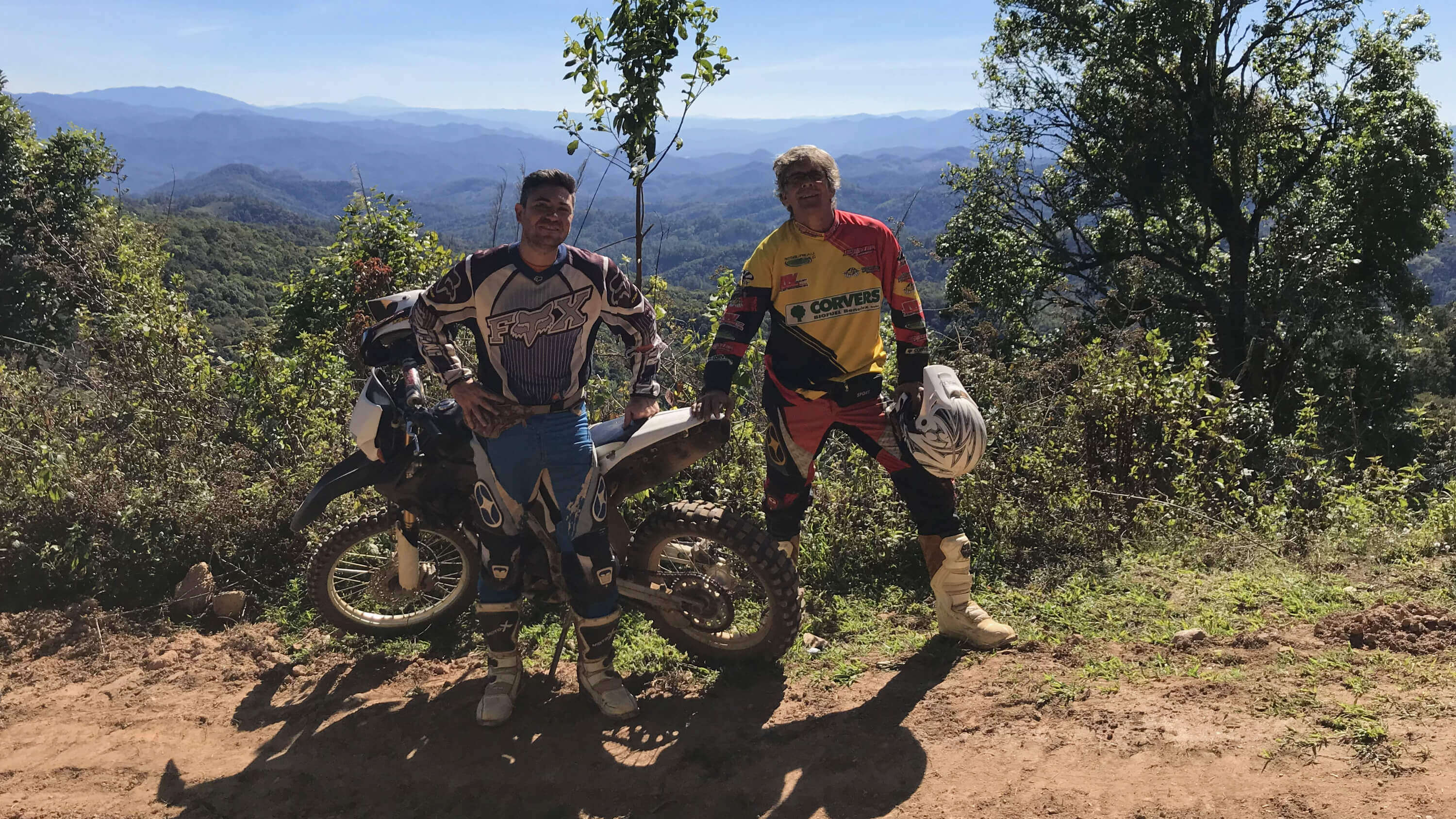 There's no other way to get further from the tourist trail faster than by enduro riding in Northern Thailand
There are lots of places for enduro riding in Thailand, but our favorite is definitely in the mountains of the North. If you found this post through a Google search, you probably noticed a lot of results for dirtbiking in Thailand around Pattaya, and you can definitely have a good time riding around there. But the North of Thailand can't be beat for an off-roading adventure. From the high mountains, rice farming valleys, forests, riverbeds, and remote hill tribe villages, this is the place to really ride. A lot of the areas you can see here are only accessible by dirtbike, or a very long walk.
We did a day of enduro riding in Pai, the hippy-ish town in a scenic valley between Mae Hong Son and Chiang Mai. If you're already riding the famous Mae Hong Son Loop, it probably means you're into bikes, and you'll definitely pass through Pai. We can't recommend enough stopping for a day of enduro (and probably a night of drinking after). There is a lot to do in Pai, but this is probably the best. There's no other way to get further from the tourist trail faster than by enduro riding in Thailand.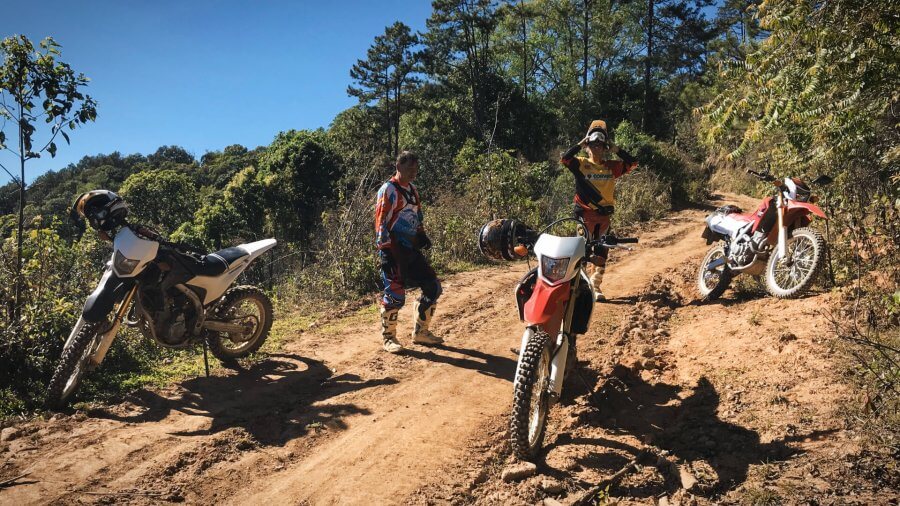 Enduro riding in Pai
The best place in town is Tip Off Road. You can message him on Facebook at the link to book, or call him on +66 86 190 5120. Tip is a total pro, and a really nice guy. Take a look through his reviews on Facebook or TripAdvisor and you'll see everyone agrees. He can take out anybody of any skill level. He'll watch you and figure out your abilities, as well as ask you what you're comfortable with and what you want to see, then he'll choose the best route based on all of that. Mae Hong Son has an almost endless amount of trails and backroads, and Tip seems to know them all. He can also arrange multi-day trips if you're interested.
Tip charges 3,500 Baht for a full day out including all gear, gas, water and lunch in one of the hilltribe villages you'll pass throughout the day. He takes great care of his bikes (Honda CRF250 or 150 for smaller riders), cleaning, inspecting and tuning them up after every ride. He provides enduro boots, gloves, pants and a helmet, and has shoulder pads and chest guards available if needed. This is probably our single favorite thing to do in Pai, and if you're looking for a little adventure, you will love this. Enduro riding in Thailand with Tip is worth every Baht (and yes, we paid full price).
If you are interested in other places in Northern Thailand where you can get out to remote border areas like we did, check out our friends at Dose of Life and their great post about visiting Doi Ang Khang in Chiang Mai.