Discover Thai culture at Museum Siam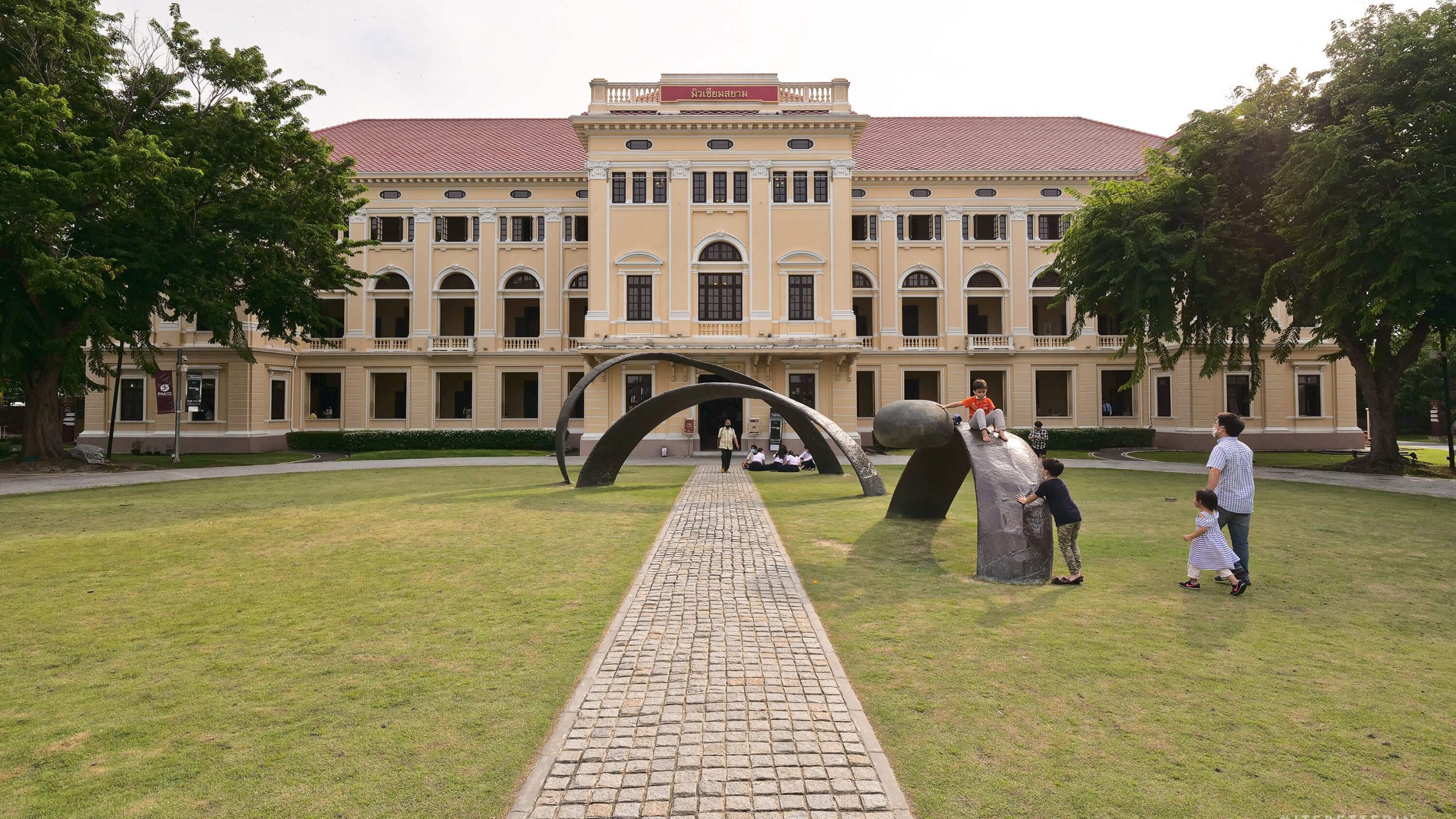 Museum Siam is a well thought out and informative museum focused on Thai culture, the people and specifically "Thainess". It was opened in 2007 in a beautiful building, previously the Ministry of Commerce.
After living in Thailand for so many years, it's easy to forget what "Thainess" actually means. Does anyone else feel like sometimes they look past all of the small things we know and love about Thailand?
I went to Museum Siam today and they do a really good job summing up Thai culture, the people, relationships to their neighbours and specifically "Thainess". For example… those red rubber bands on our takeaway food… Wait, I hate those. But what about the bus lady with her metal coin tin, 7-11 coffee or our win riders 🤩

Opening times: 10am – 6pm
Price: 50 baht for children, 100 baht for adult
Duration: 2-3 hours

Cameras are allowed, but no flash photography.
Food and drink
Facing the entrance, walk past the tree on the right and there's a well priced coffee shop/restaurant tucked down the side of the main building.
I chose both a Green Curry and a Penang Curry – so good.
Getting there
The museum is directly outside of MRT Sanam Chai (Exit 1). If you're staying near a BTS (Skytrain) line you could take the BTS to either Saladaeng/Silom or Sukhumvit/Asoke and change to the MRT (Underground).
Gallery