Chiang Khan rabbit temple – Wat Pra Putthabat Phu Kwai Ngoen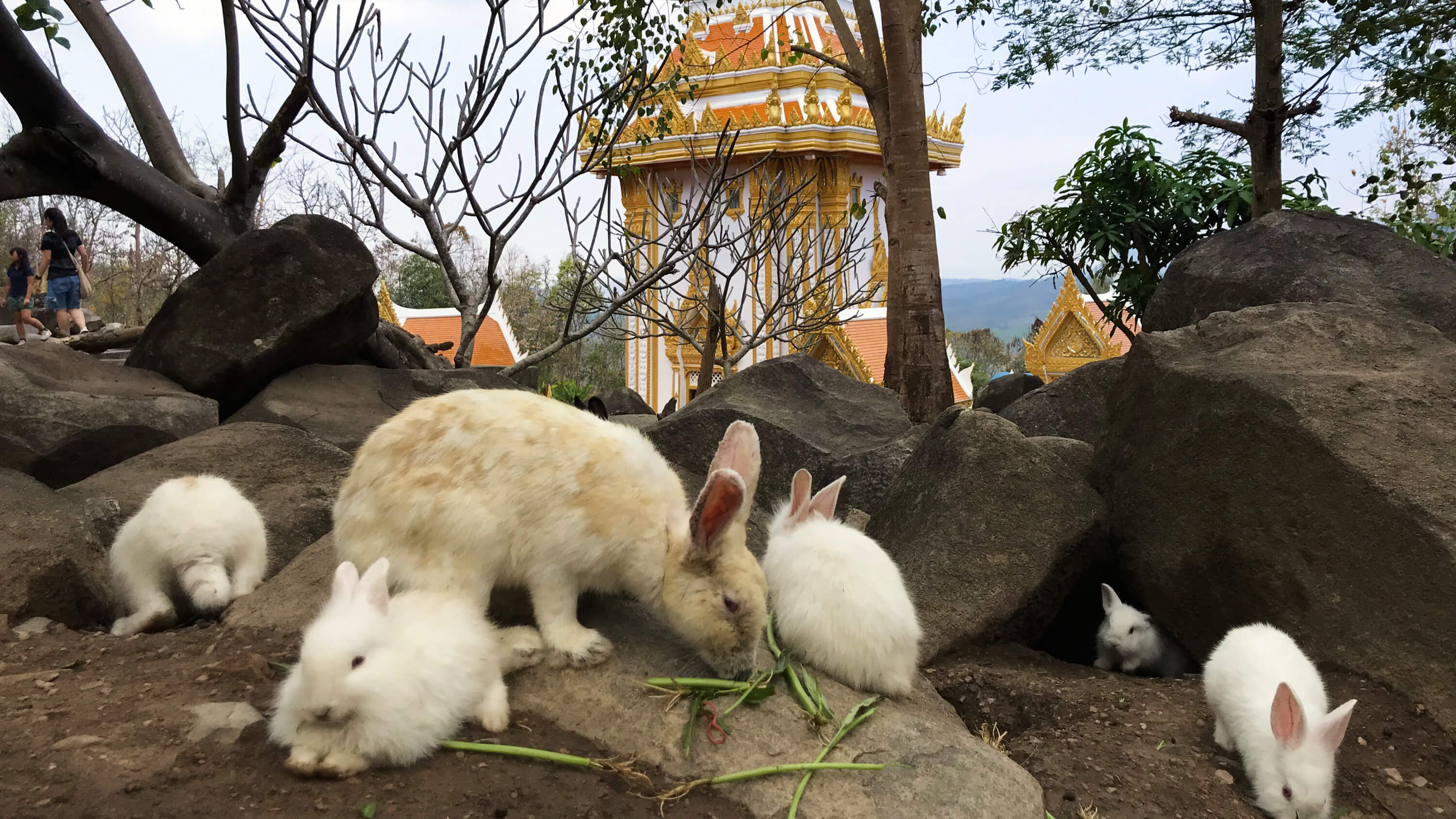 Build up your good karma by feeding adorable rabbits at this temple in Loei Province
One of the ways that Thai Buddhists believe people can make merit is by feeding animals. At many temples in Thailand, you can feed fish, dogs, cats, and other animals. At one special temple in Chiang Khan, Loei Province though, you can build up good karma by feeding adorable rabbits. The Chiang Khan rabbit temple is actually called Wat Pra Putthabat Phu Kwai Ngoen and it's definitely worth visiting if you love animals. The temple is nice, but not overly amazing. There is also a very nice viewpoint here.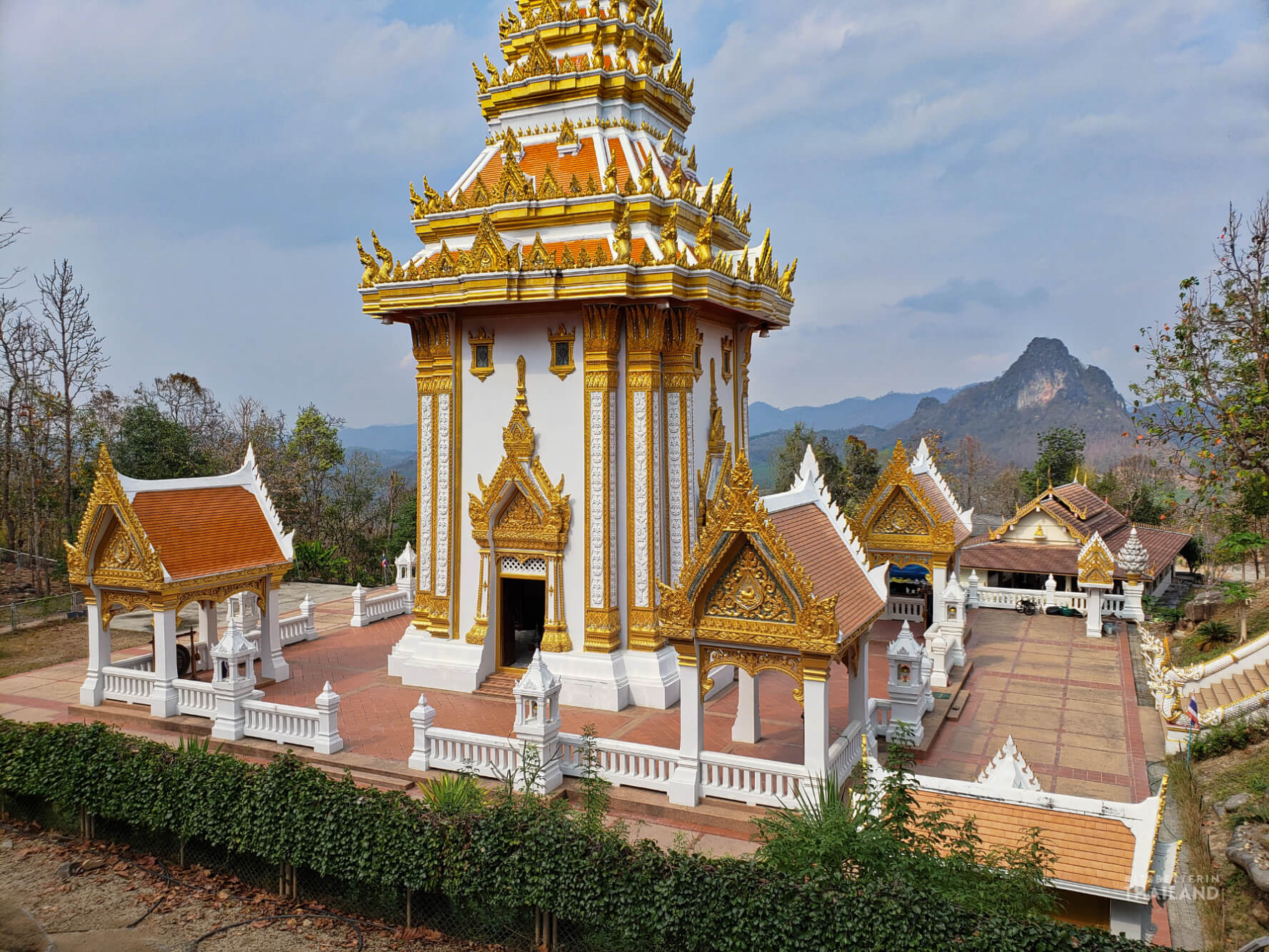 Getting to the rabbit temple
The temple is a 15-minute drive outside of Chiang Khan. This Google Maps location for the temple is correct and the roads are fine the whole way. The drive up to the temple gets a bit steep so beginner motorbike riders should avoid it. You could cycle it but you'd have to be in pretty damn good shape to do so.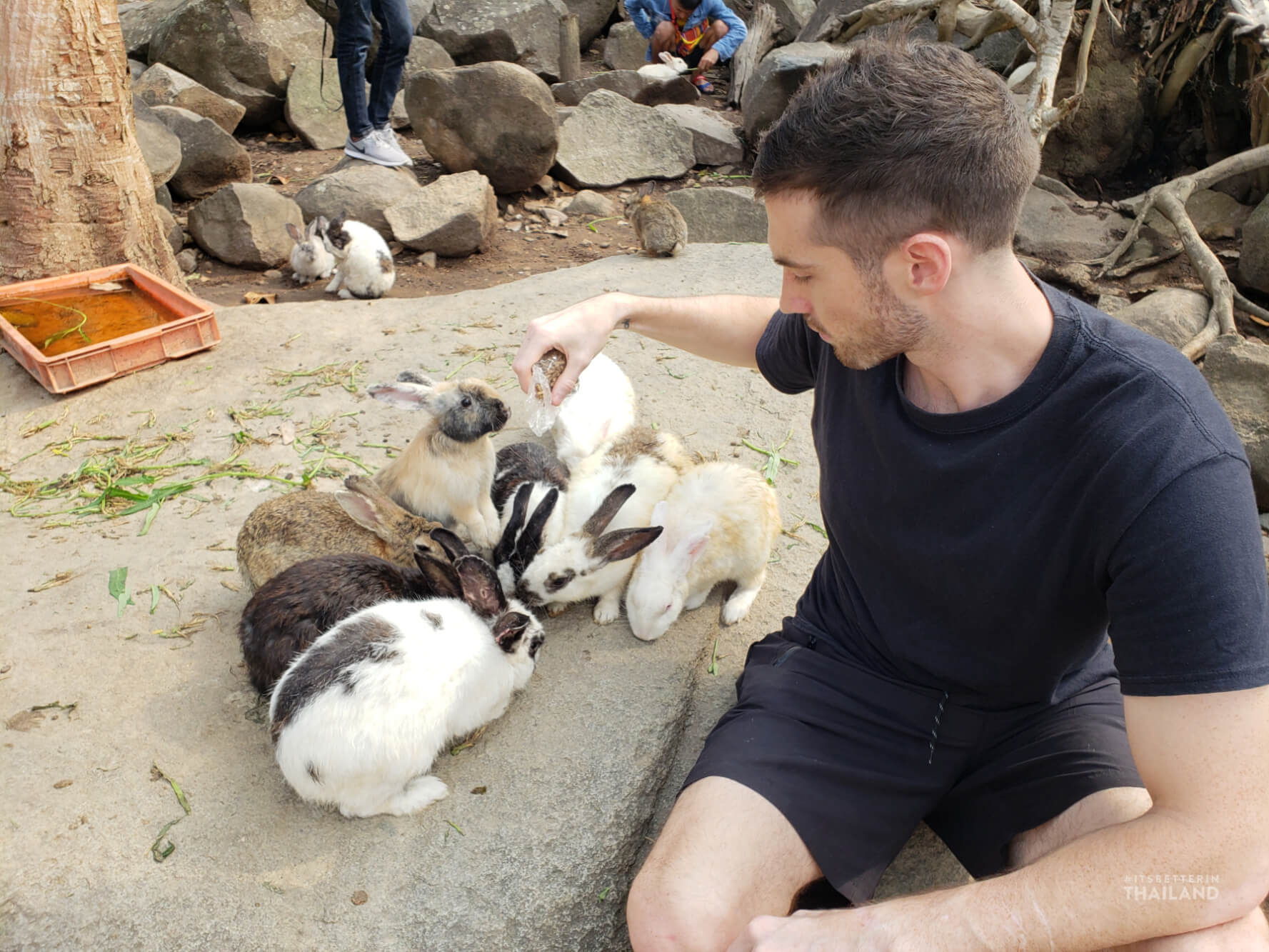 Chiang Khan rabbit temple highlights.
When you arrive at the temple, there is parking to your left. Find a spot, then walk over to check out the temple. There's not much to it, so just walk around for a minute and snap some photos. Around the backside of the temple, there are some stairs leading up the hill. The rabbits are up here, and also some of the best places for taking photos of the temple with a great view behind it. There are a few small shops where you can buy snacks and drinks, and also food for the rabbits. You can buy some leafy vegetables as well as pellet food which the rabbits seem to prefer. If you shake the bag of the pellets, the rabbits will flock to you.
The Chiang Khan rabbit temple also has an extremely fat boar. It barely moved while we were there. The rabbits are kept inside an enclosure and you have to enter through a gate. We found the best photo spots to be in here.
The viewpoint
Coming up the stairs from the temple to the higher parking lot, there is a path ahead of you and slightly to the left. There is a sign for the viewpoint but it's only in Thai. The photo above is the way to go with the sign. It's less than a one-minute walk up and absolutely worth it. The view from up here is really great.
We're normally not the biggest temple fans, but we found the rabbit temple to be very nice. It's a short drive there, and between the adorable rabbits, the beautiful countryside, and the view, it's definitely worth going.
Photo gallery