Coffee and cuteness at this Chiang Mai hedgehog cafe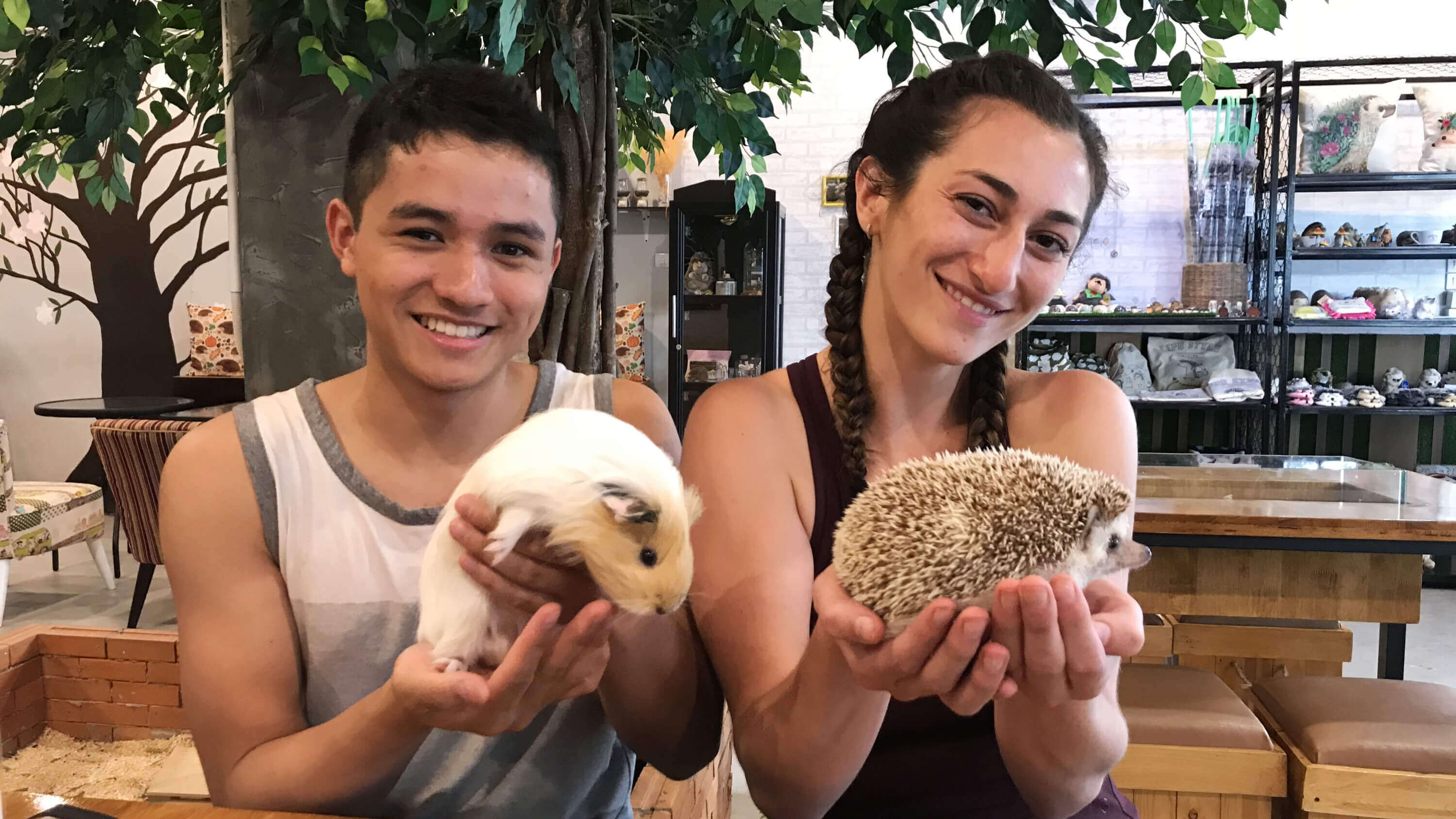 Hedgehogs are ridiculously cute and you can play with them at this Chiang Mai cafe
Chiang Mai has a great coffeeshop culture and no visit to the city is complete without checking out a few cafes. They range from the stylish and trendy, to the totally hipster, to the downright weird. One of the strangest ones is Harinezumi Cafe where you can play with cute little hedgehogs while you sip on your cappuccino. This Chiang Mai hedgehog cafe is a great way to spend an hour in the city, especially when you need to beat the afternoon heat.
Chiang Mai hedgehog cafe: getting there, prices and how it works
It's easy to get to the hedgehog cafe which is located on Sridonchai Road, a short walk from the southeast corner of the old city. If you're staying anywhere around that area you can walk there quite easily. If it's further out just take a Grab taxi. As of us writing this the hedgehog cafe is not in the Grab app, but the Maninarakorn Hotel across the street is. Just select that as your destination and go.
It's surprisingly inexpensive at Harinezumi hedgehog cafe. Espresso drinks are around 50 Baht ($1.70). You can get a hedgehog for an hour by buying a set, either 150 Baht for a coffee and a hedgehog, or 200 baht for coffee, cake and hedgehog. You probably only need one hedgehog per two people in your group. You will get a small cup of dried meal worms and a pair of tweezers to use to feed them to the hedgehogs. They also have guinea pigs you can play with as you like, or just watch them scamper around their play areas. They provide gloves which we recommend using with the hedgehogs as they are pretty spiky.
Harinezumi's animals seem to be genuinely well looked-after. The aquariums the hedgehogs stay in are clean and have places for the animals to hide. The guinea pigs have plenty of room to run around and play. And the girls working in the cafe seem to have genuine affection for the animals.
The Chiang Mai hedgehog cafe is definitely something different and can easily be done while resting between other more strenuous and tiring activities.